Hey everyone!
Today I am here with another project for CraftGully. Since valentine's day is just around the corner, I decided to make this cute little 3D penguin using dual tone black and white 5mm paperpack.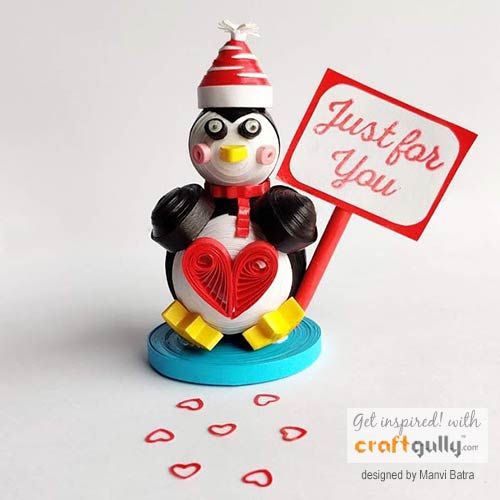 Firstly , I made tight coils for head , body and arms and gave them a 3D effect using the quilling mould.
For the face, i used 2mm quilling strips and googly eyes.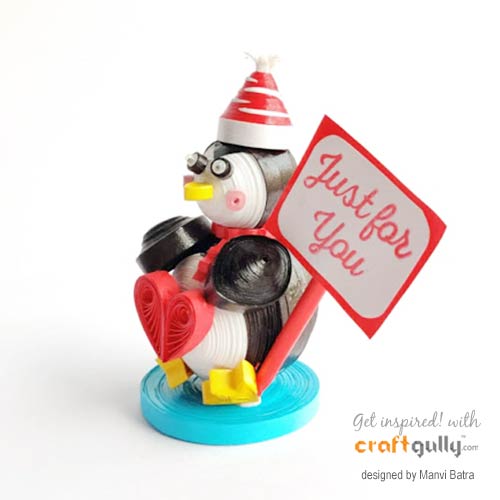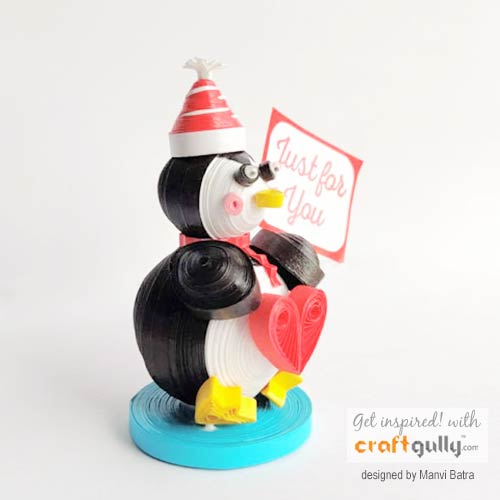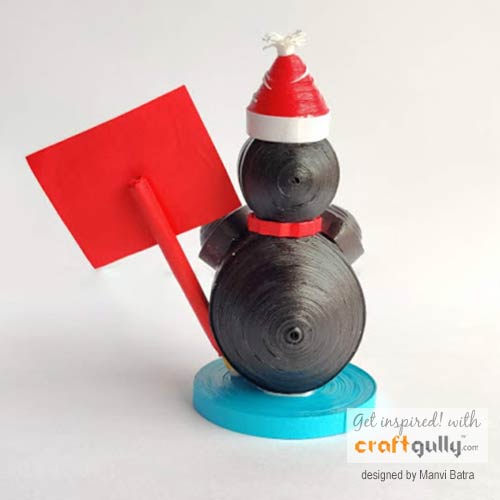 To make it more interactive, I added the cap and muffler. For the detailing, I added white stripes and paper pom pom on the cap and crimped the muffler using the quilling crimper.
Lastly, I put up a message board and the heart to complete the valentine's day special theme.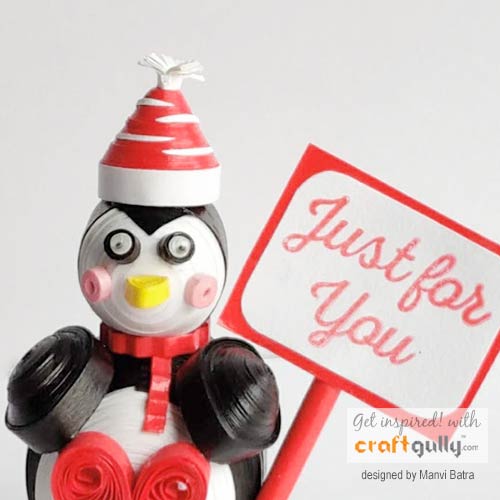 Also , I used the my favourite product from CraftGully i.e. The Perfect Glaze to make it sturdy and shiny.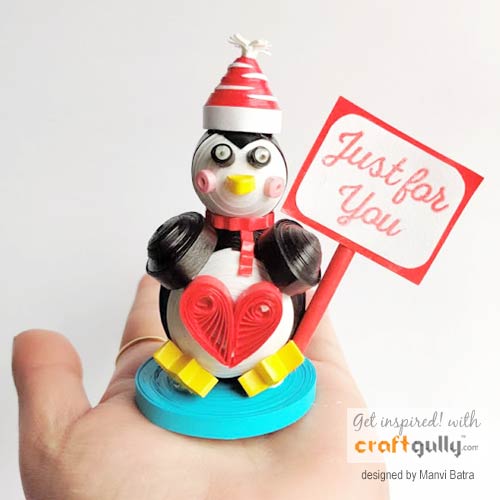 It would be a perfect handmade gift for your loved ones.
Materials used: