Being a Goan, I make a beeline for anything with the sea in it
Coasters or Magnets? This was the question that came to my mind when I saw these MDF hexagon shapes and the Great Master Series #5 Decoupage paper. In either case, I think they make for great souvenirs!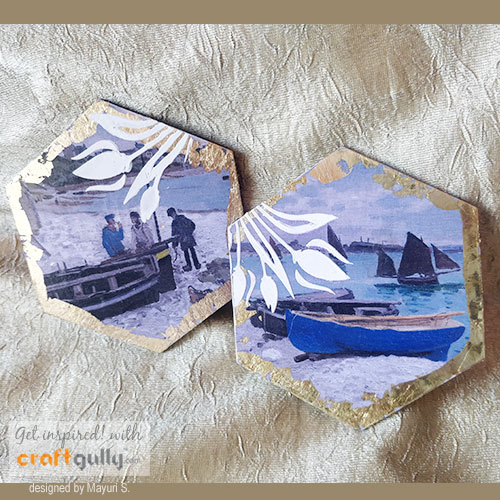 I used the Creative Genie modelling paste for some added stenciling on top of my decoupage.
Creative Genie modelling paste is a smooth paste, slightly like a gel-like texture, which I could glide easily with the help of the texture tool. It made the stencilling work so much more easier and fun to do. The paste took around 1hr to dry (air dry). Thinner the layer, faster it dries.
For a finishing touch of little bling, I used gold foils around the edges in a distressed look and varnished it with two coats.
What do you think of it?
Craft Supplies used: