Design Team Call June - December 2021
05 Apr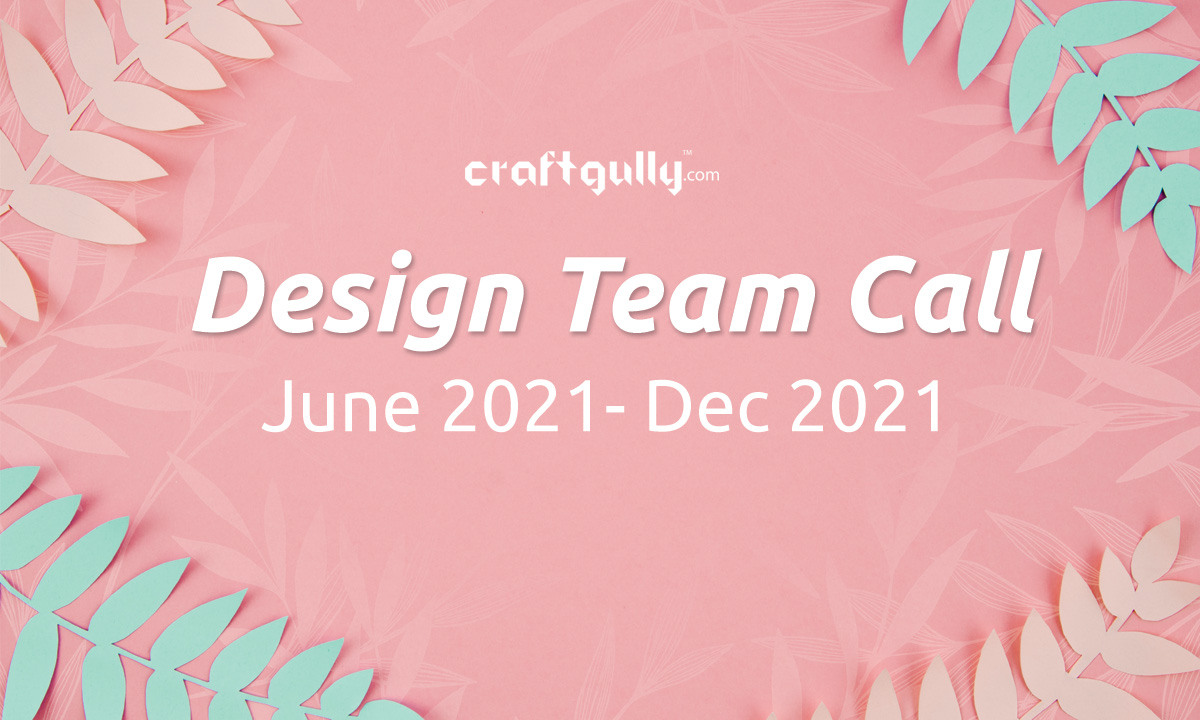 Project By
0 Comment(s)
1778 View(s)
CraftGully, with its wide range of Craft Supplies across multiple craft categories, is looking for crafters to be a part of its Design Team for June 2021 to Dec 2021
You should apply if:
You are an enthusiastic crafter
You do one or more of the following: Decoupage, Quilling, ScrapBooking, Jewellery Making, Card Making, Kids Crafts, Upcycled Crafts
You are open to experimenting, collaborating and working on new ideas/crafts.
You have an active blog/social media presence for your crafting life.
What you would get:
2 DT boxes with awesome products to work with during your term as DT Member
Free 7 month subscription to CraftGully PLUS which gives its members flat 10% Off on all orders, free shipping on order value of Rs. 499 only, special offers and more!
Special introductions, live sessions, mentions and spotlights on our blog and social media
Your commitment:
Be an enthusiastic part of the Design Team from June 2021 - Dec 2021
2 projects a month including at least one detailed step-by-step tutorial (If you can do videos, do let us know!)
Good clear photos of your project with good resolution and basic photo-editing if required to be sent via email.
Article write-ups that can be used as blog posts.
Share and promote all posts for CraftGully on social media
Respond within reasonable time to comments on your posts /blog related to the CraftGully DT projects
Engage within the CraftGully social media accounts with other crafters and promote CraftGully posts and products
How to Apply:
Please be sure to update your social media profiles with your latest/best work when you submit your applications.
Last date for entries: April 15, 2020