Hello everyone,
I am back again with another inspiration project for you all.
Today, I have created this very beautiful quilled bracelet using the Blue Dual Pack from CraftGully.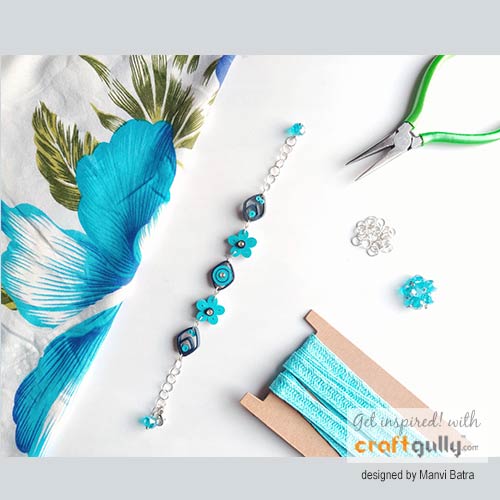 I wanted to create something different and unique yet useful. Hence, I came up with this idea.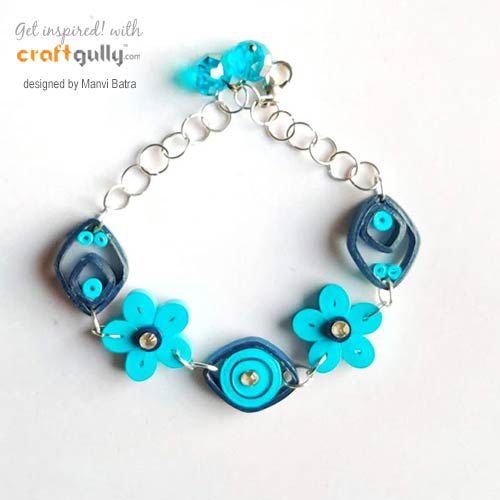 To make this bracelet , I started out with creating the flowers first. Then I used any circular thing and wrapped a strip around it giving me a hollow circular shape. Further I pinched the circle shape from opposite sides in order to create a diamond shape.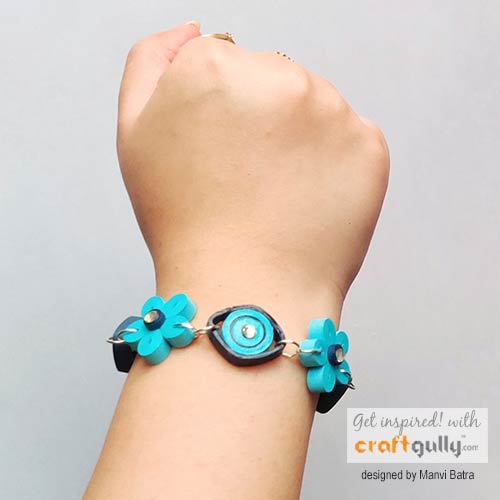 I made 2 flowers and 3 such diamond shapes in total and joined them together using silver jump rings and pliers. Lastly, I secured the end of the bracelet using a lobster clasp.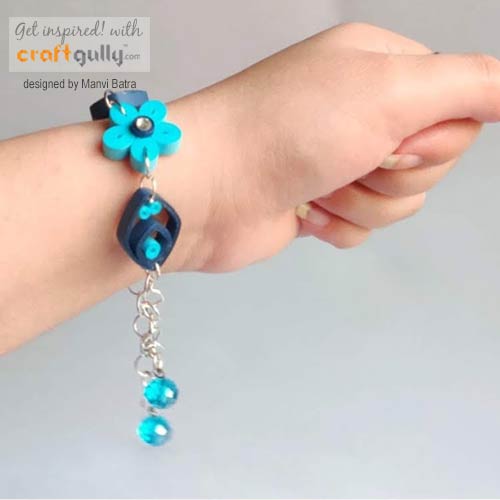 To add some details to it, I added blue beads at the end and silver rhinestone on the flowers.
I also applied two coats of The Perfect Glaze varnish in order to make it sturdy and shiny. And tadaaa, my very own handmade bracelet is ready to flaunt.
I hope this project inspires you to make one for yourself. It also makes a great gift for your friends or relatives. Moreover, it's super easy to make.
Materials required :-