Hello everyone,
I am here today with decoupaged mobile stand made with decoupage tissues and Creative Genie Chalk Paints.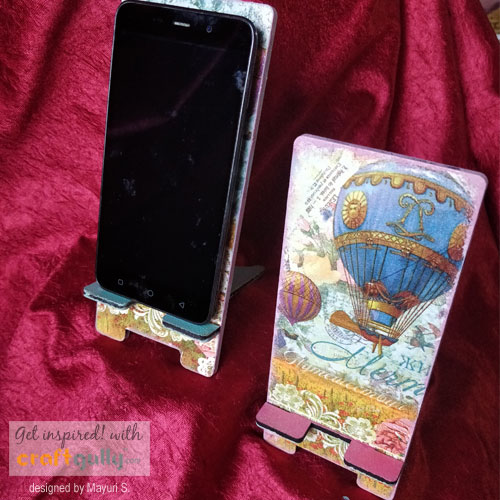 I must say that i love the Creative Genie Chalk Paints. I used Frosty Mint and Rouge in this project. They are so creamy and have fantastic spread. Also, there was no need for me to give a second coat. For the back of the stands, I blended the two shades together in different proportions. It was awesome working with them.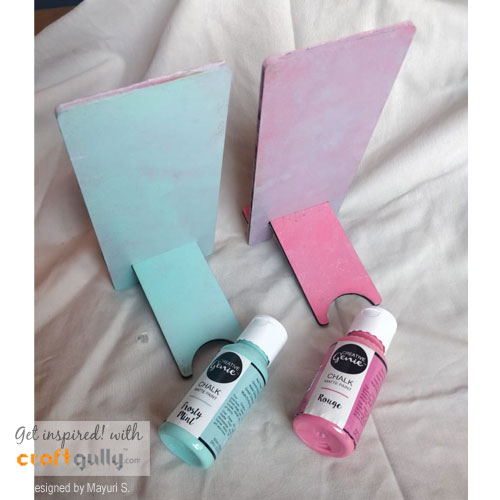 I loved the pattern of this tissue paper from CraftGully. I found it to be different from the regular florals and very gender neutral. Also the design is so vibrant that you actually don't need any other embellishments along with this to enhance the project.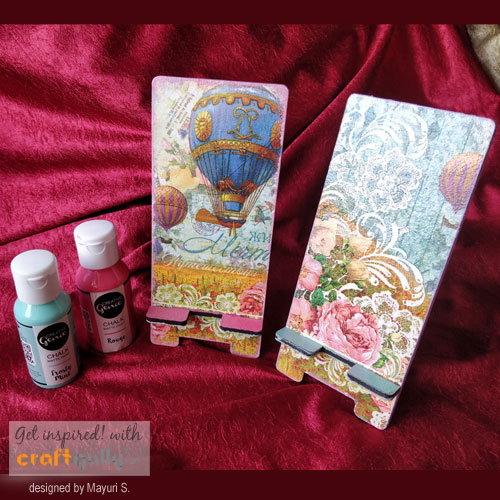 Here is a short WIP video while i was working on the mobile stands.
Craft Supplies used:
Thanks
Mayuri