Hello there fellow crafters,
We are here on the blog today with this super awesome clock that has been created with old denims.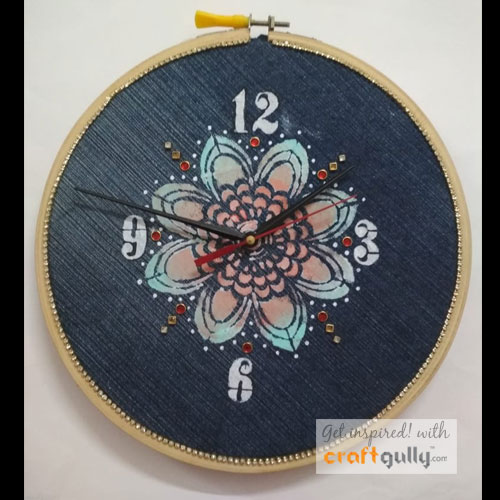 The legs of the denims were cut up to get a large piece of denim fabric.
Once the fabric was tightly fixed into the hoop, we first pasted a piece of board at the back.
We then used stencils along with Creative Genie Chalk paints to create the design in the centre.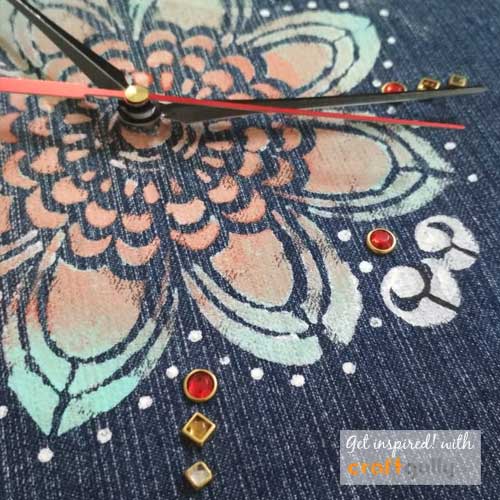 3D embellishments like the rhinestones with setting and rhinestone string added a whole new dimension to our clock!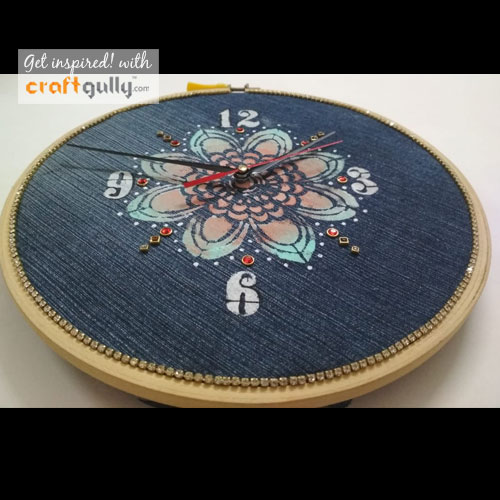 Lastly, we put the clock mechanism in place and also pasted the keyhole hanger at the top at the back
Tip: Make a hole in the cardboard before you paste it, and then use that hole as a reference to make a hole in the denim.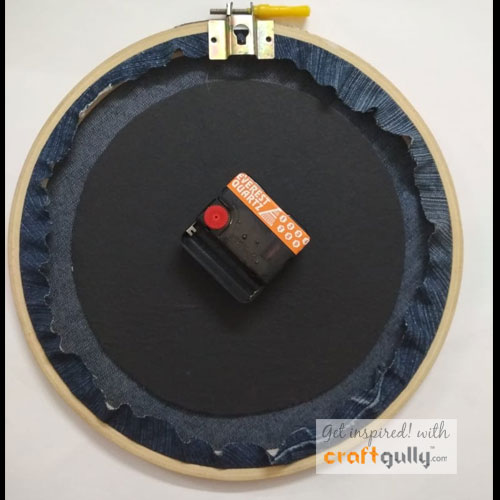 Craft supplies used in this project:
Hope you liked this project!