Materials you need:
Bi-cone beads 3 mm (8)
Bi-cone beads 6 mm (2)
Seed beads 2 mm (12)
Pair of earring hooks
Eye pins 40 mm (2)
Extender chain 5 mm (2)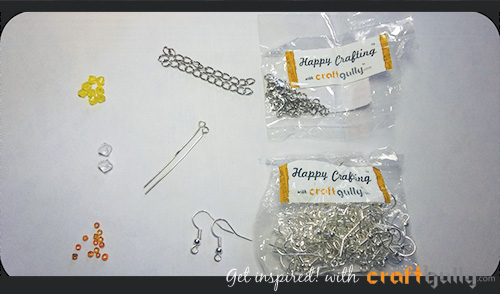 1.Add the beads in this pattern to the eye pin.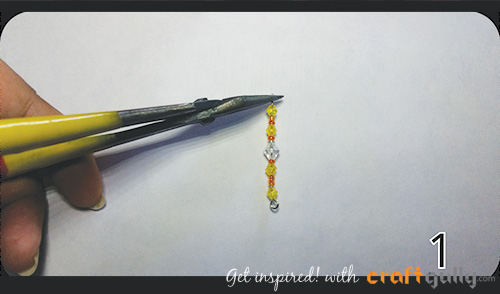 2.Make a loop at the end of eye pin.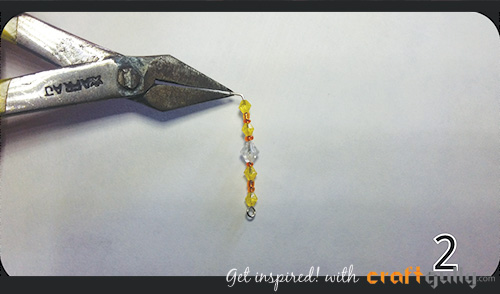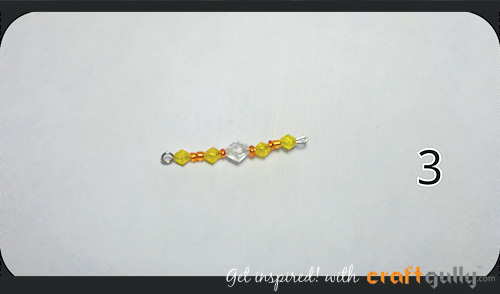 3.Connect one end of extender chain to one loop and the other end to the second loop.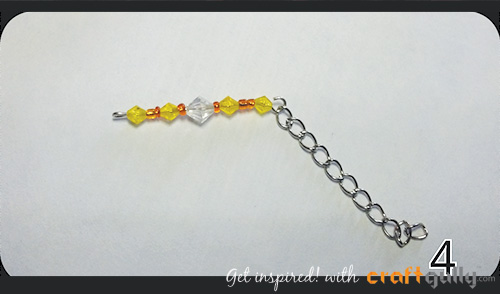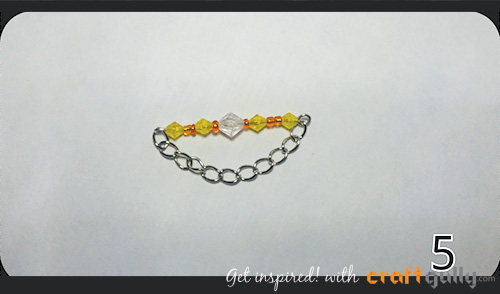 4.Add earring hook to the extender chain, such that it is at equal distance from both the ends of extender chain.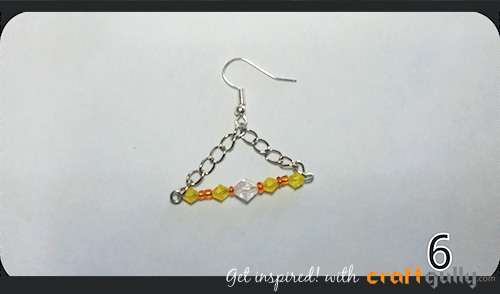 5. Bend the eye pin outward, holding the 6 mm bi-cone bead to give it a proper shape.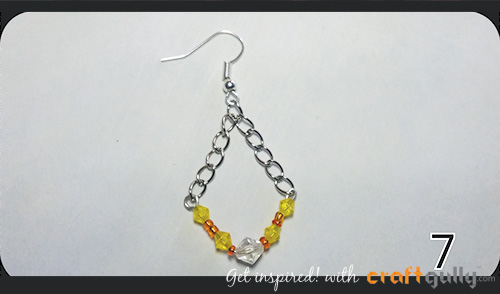 Your earrings are ready!!!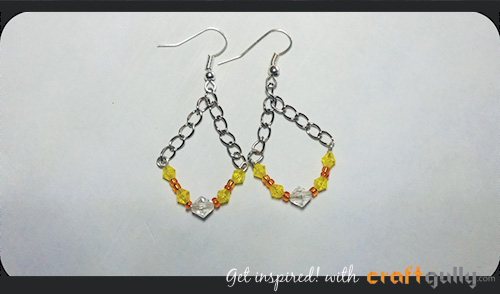 This tutorial was submitted by Aarya Menon, a Happy Crafter
.
You too can submit articles as a part of the 'Write for CraftGully' Program. Click here for details.