Hi,
This time I made an explosion gift box. The size of this box is 6x6 inches.
I thought it would be quite a challenge for me as normally I work with 4x4 inch boxes but the Scrappy Tales pattern papers made my work easy.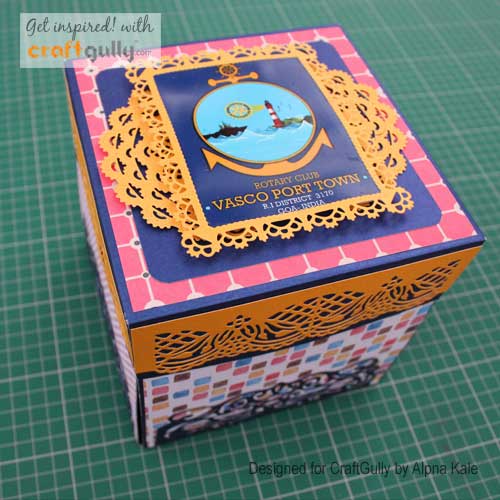 The thickness of these papers are just right for the sturdiness that this kind of project needs.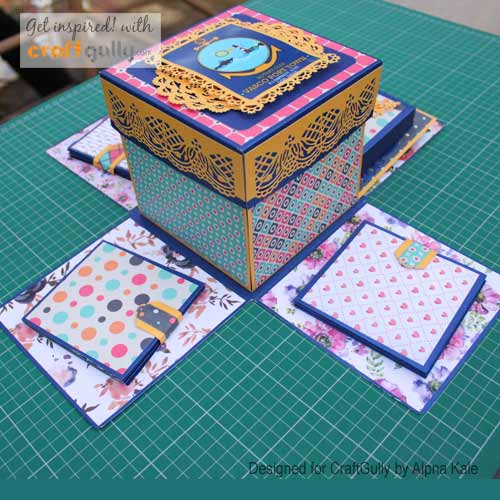 I loved the fact that I was able to mix and match papers from multiple packs for this project. Here I have used four paper packs i.e 'Hearts & more', 'Graphic Fun', Floral Corsage', and also a few sheets of 'Baby Hues'.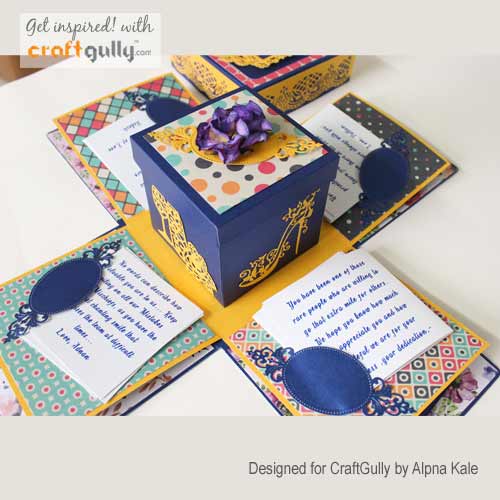 The colours and patterns of the papers add so much to the box that I did not feel the need to try and create new elements.

The photos and the personal messages got the due attention without looking monotonous and boring.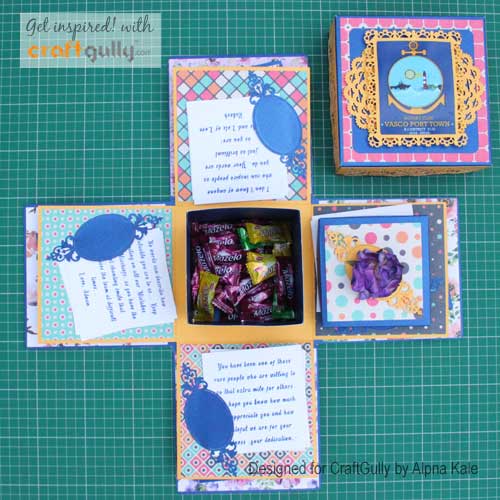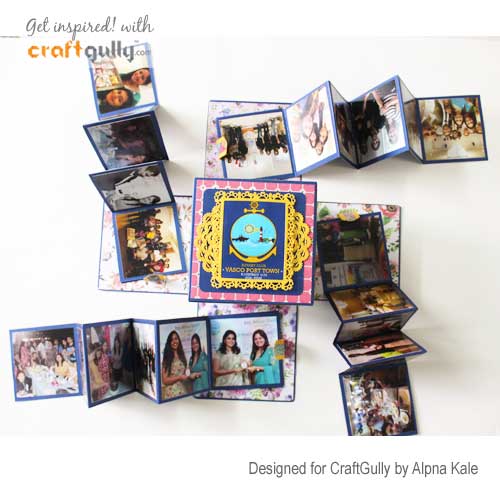 Craft Supplies used in this project: