Hi friends!
On this Father's Day I have made this cute little quilled decor using the 6×6" pattern papers, Graphic Fun from CraftGully . These are absolutely beautiful paper packs to work with. The completed size of the project is the same as an A4 sheet.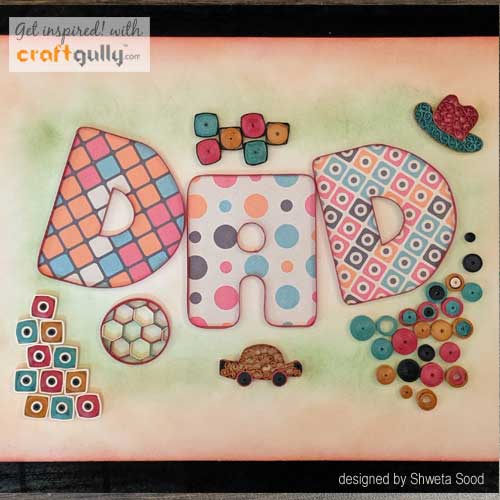 Beautiful patterns on these inspired me to quill the same patterns for a Father's Day decor. I used the 300gsm cardstock from the CraftGully store and distressed it to form the base.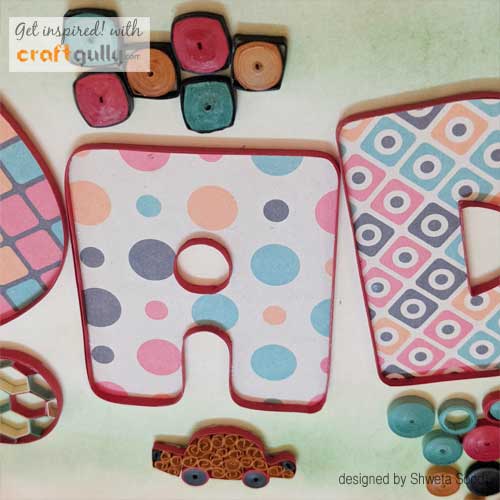 Then I cut letters from the Graphic Fun pattern paper pack and did on-edge quilling on it. I left the letters with just the on edge quilling to highlight the beautiful patterns of the paper pack.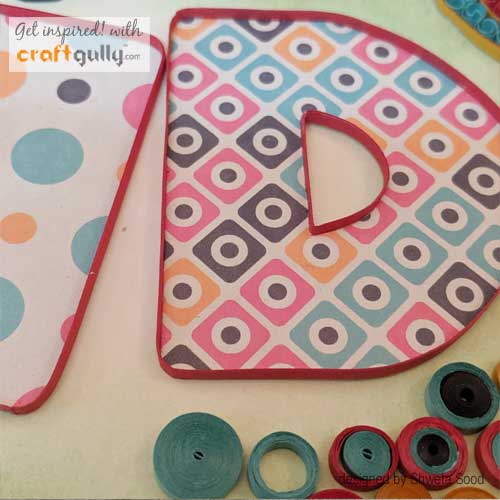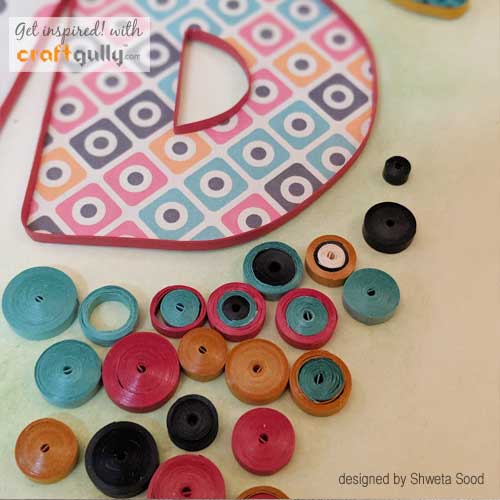 Then I made small embellishments in quilling of the patterns of the paper pack.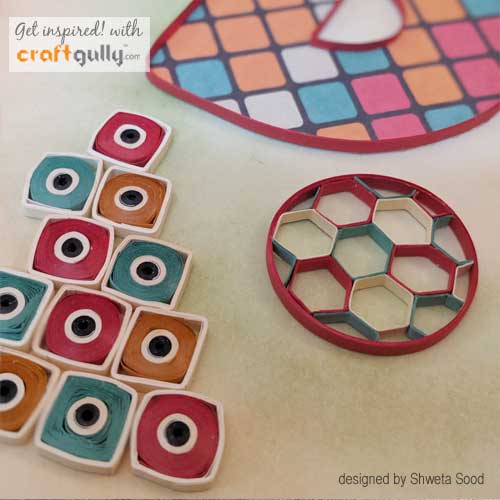 Small embellishments like car, hat and football were made to show what dads love. The simple and beautiful colour combinations of patterns and quilled embellishments completed this adorable quilled decor.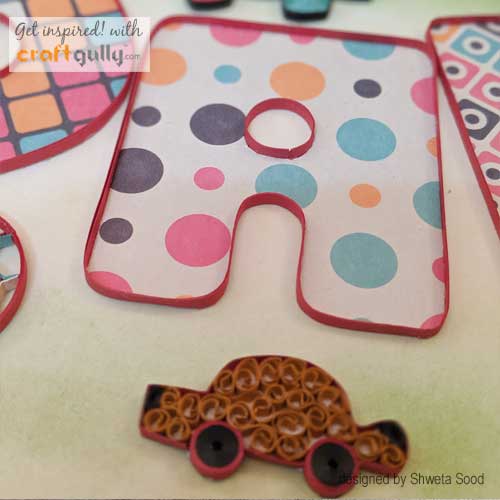 Quilling strips from the CraftGully store were a perfect match for the colour combinations.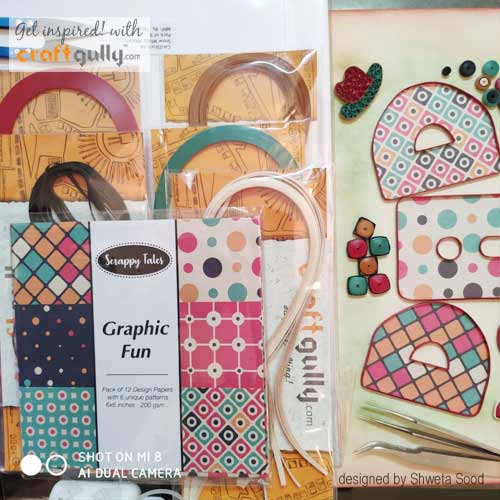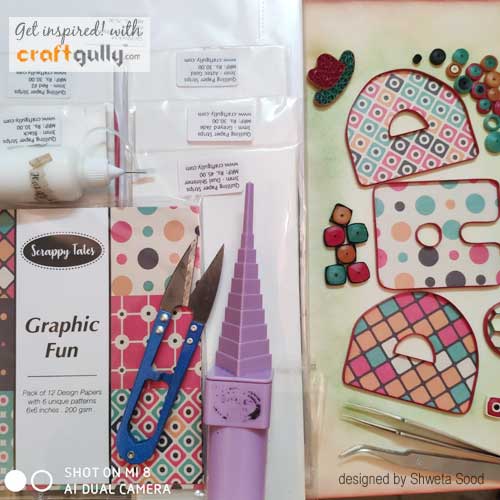 Products used for this project:
I hope you love the simplicity of this decor.