Hello Friends
This pumpkin card is all about using my favourite quilling tool: The husking board.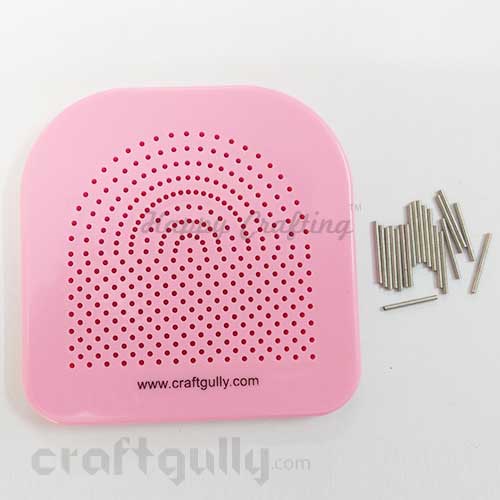 It allows for so much play and variations. I love the various forms that i can create when using the husking board.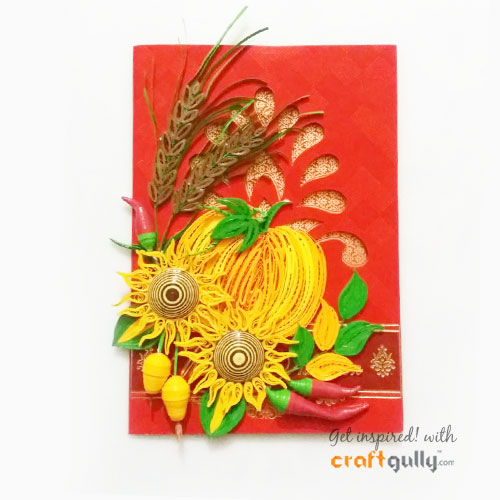 The base red card is an old wedding card from my to-be-reused stash. ( I am sure we all have those :)
You can see that I have used a mix of techniques:
Husking Board for the leaves and the pumpkin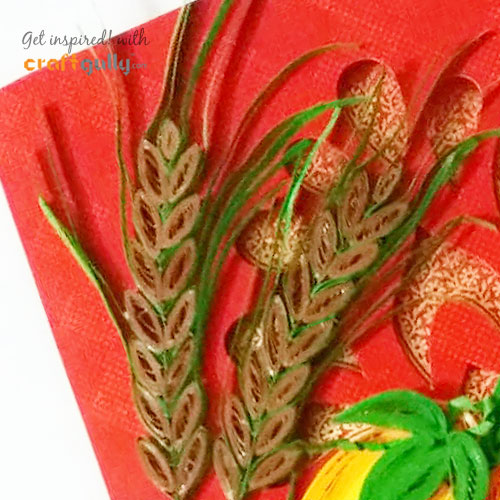 Loose coils for the sunflowers petals
Tight coils pulled and moulded into chillies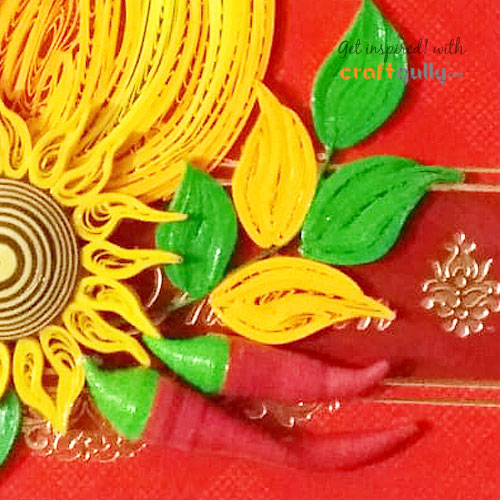 What inspired me for this card is the CraftGully Summer themed quilling paper pack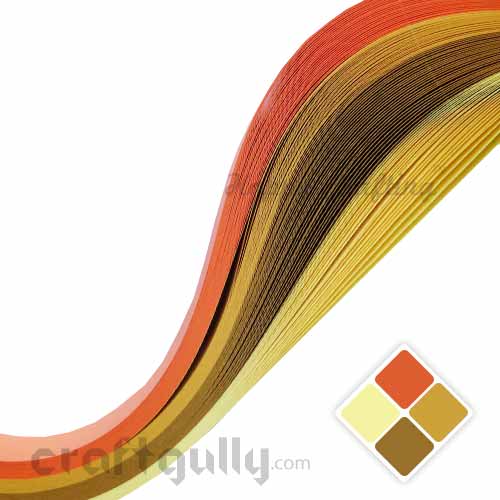 I love the way the colours blend together so well. For the final finishing, I have used the CraftGully Perfect Glaze. It gives a smooth finish and is extremely quick drying.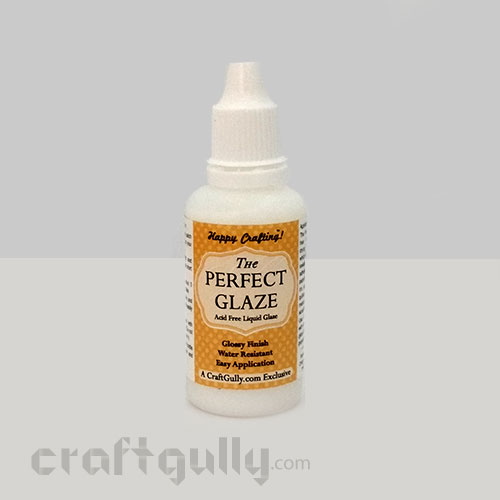 Quilling papers used: Parrot Green, Summer theme pack, Kraft Brown and Red Bouquet theme pack
Tools used: Husking Board, The Perfect Craft Glue and The Perfect Glaze
Hope you liked this card! Leave a comment and let me know