A great Indian sage and yoga master, Sri Aurobindo says yoga is a methodical effort toward self-perfection through developing your talent potential on the physical, vital, mental, intellectual, and spiritual levels. And the most fundamental step you can take toward expanding the limits of your consciousness is to gain mastery over your mind.
In India - the Land of Yoga, it is not given as much importance by us as by people of other countries. So here is a small quilled illustration of a girl performing Yoga to motivate us to follow this ancient practice to master our mind and body.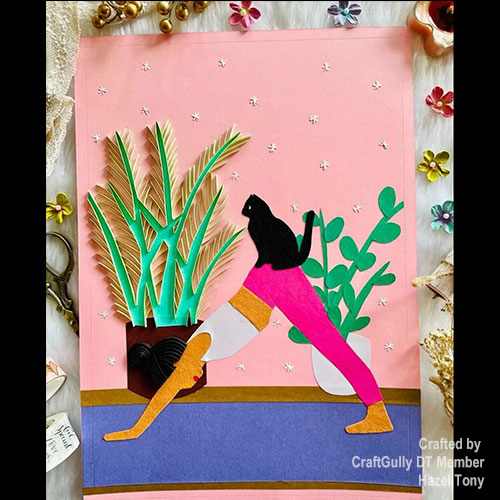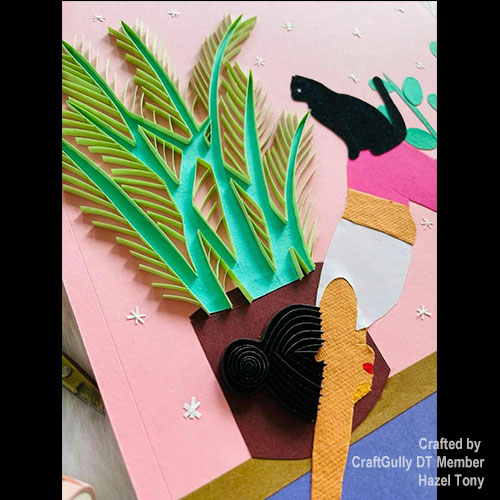 Since it's lockdown and we cannot go outside due to COVID-19 protocols, I wanted to portray it as us performing Yoga in the comfort of our homes with the pets around.
I tried to mix the paper cutting technique with quilling. The work started with choosing the color palettes for the wall, her dress, pots and plants. Then used the paper cutting technique to complete the pots, plants, cat and girl. Finished off the the work by quilling the palm leaves and girl's hair. Also added a wall pattern as finishing touch.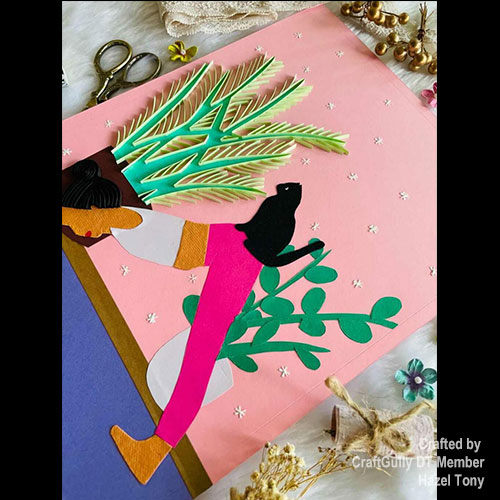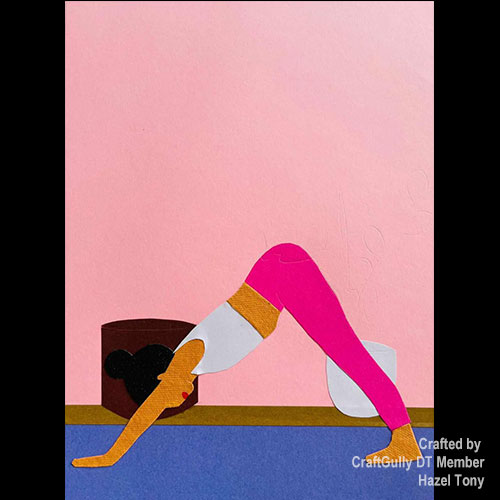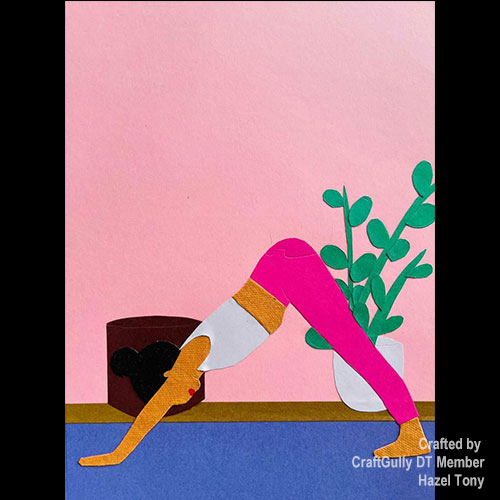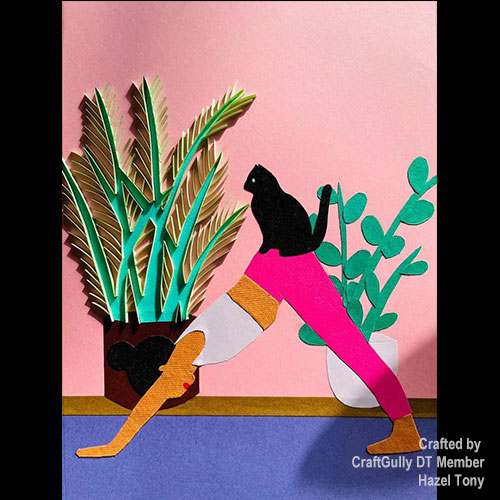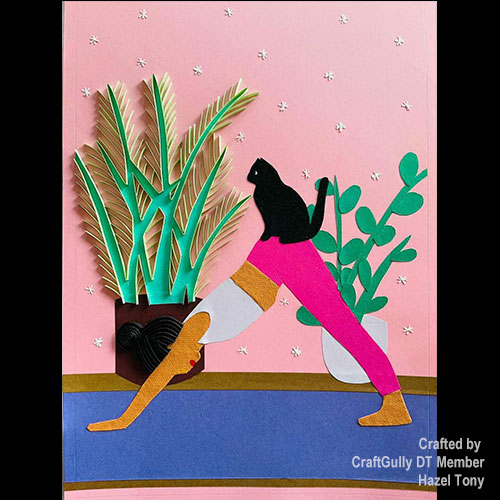 Materials Used :