Craft materials used in the project: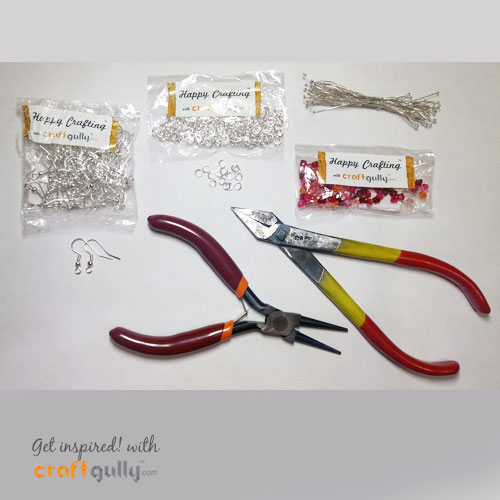 Step 1: To make loreals, add a spacer bead to the ball head pin.With the help of round nose plier, make a loop. Now, holding the loop using plier, wrap the wire around the bead few times and cut off the excess wire.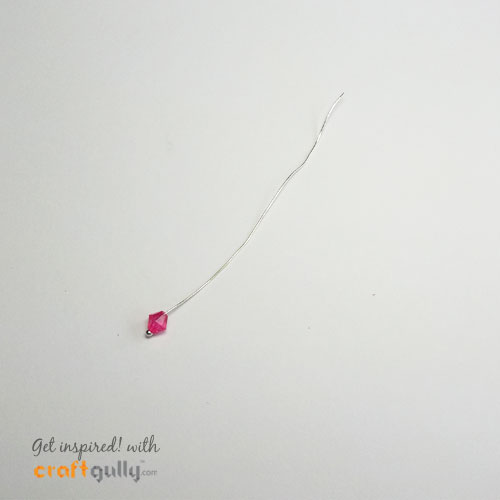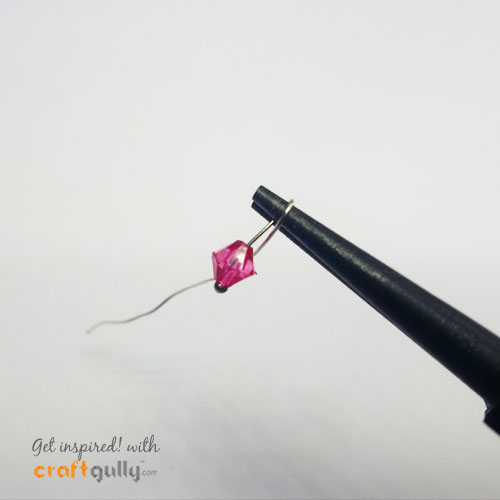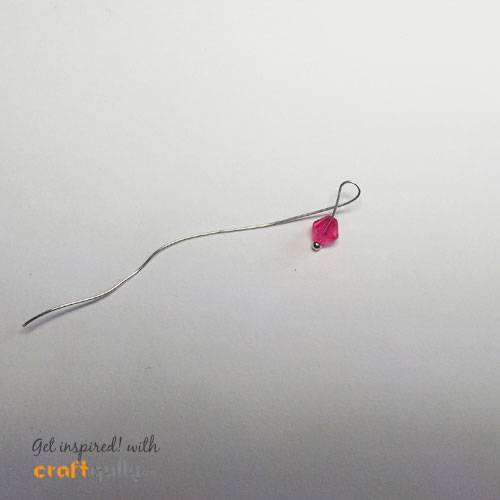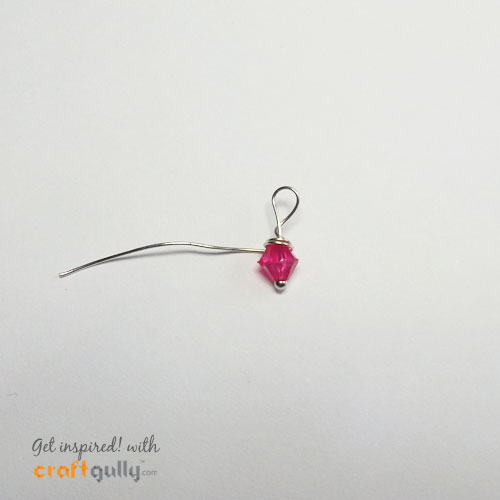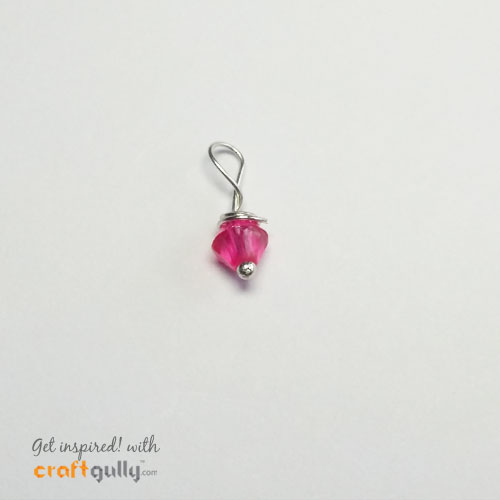 Step 2: Using the same method make 16 loreals of the colours-Dark Red, Red, Rose Pink and Light Pink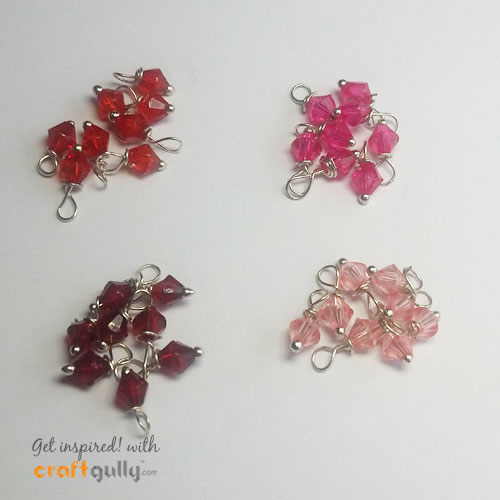 Step 3: Open a Jumpring and add 8 Rose pink loreals to it and close the jumpring. Use the same method for other colour loreals.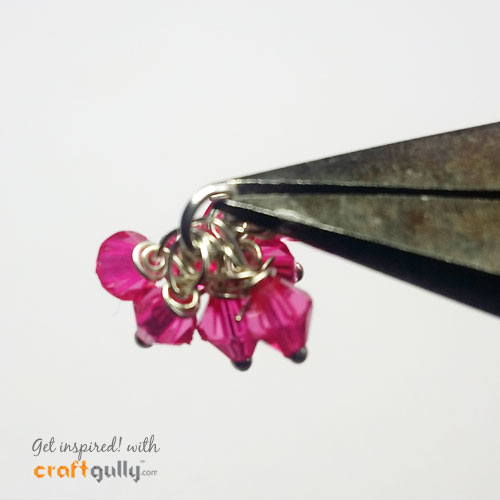 Step 4: Now take another jumpring and add the light pink and rose pink loreals to this one and close it.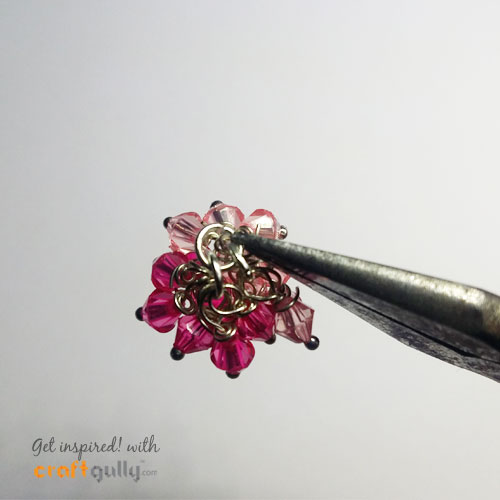 Step 5: Next, add a jumpring between dark red and red set & light and rose pink set. While adding the jumprings make sure that there are equal number of loreals i.e 4 loreals on each side of the jumpring.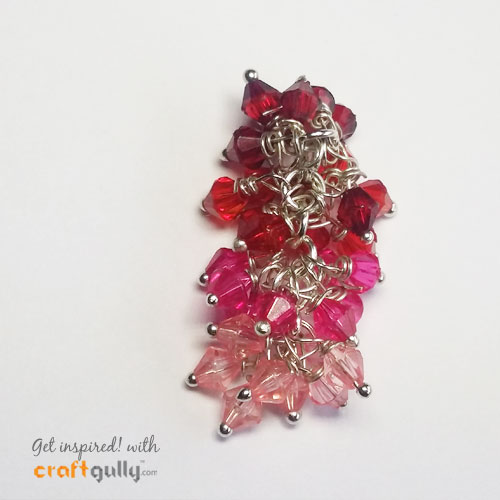 Step 6: Open a jumpring, add earring hook to the jumpring and also add jumpring having dark red beads to it. While adding the jumpring having dark red loreals, see to it that there are 4 loreals on each side of the jumpring.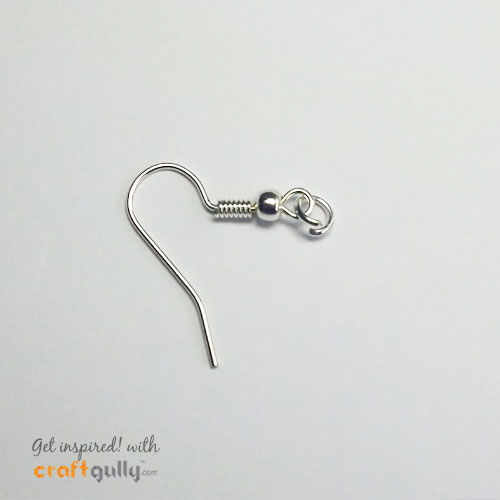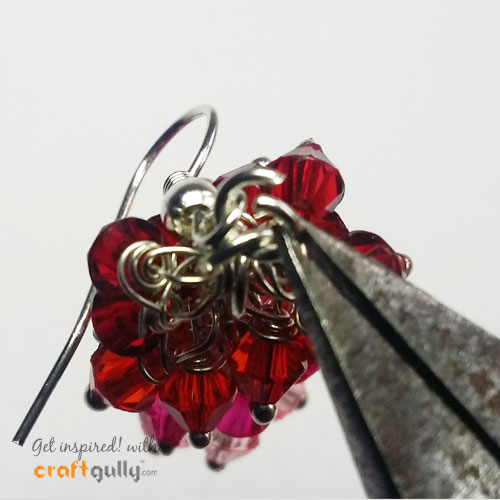 Step 7: Repeat the steps for 2nd earring.
Step 8: Your earrings are ready.