Hello Everyone,
I am back again with another inspiration project for you all. But this time it's not Quilling related. Hmm? What is it then? You must be thinking. Right?
So, today I have created these two interesting projects using the handmade woolly sheets from CraftGully.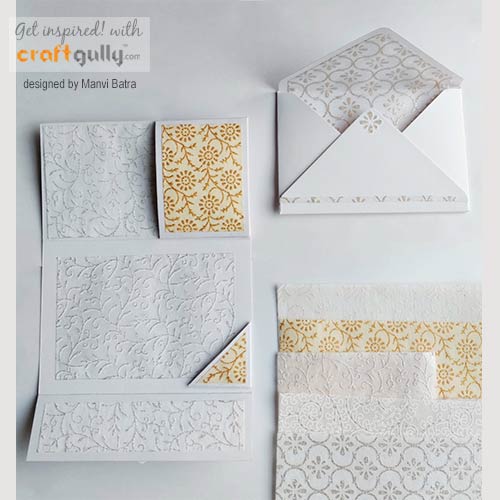 The moment I saw these sheets, it was like love at first sight. They are so beautiful and glittery and are available in 5 different patterns. Each pattern is unique in its own kind.
Without any further delay, here I present you the first project that is this Envelope Liner.
It's a different kind of envelope with some designing inside it. I have used this beautiful pattern to make the liner and I am super happy with the result. It's one of my favourite pattern from the whole pack of sheets and looks so royal and elegant.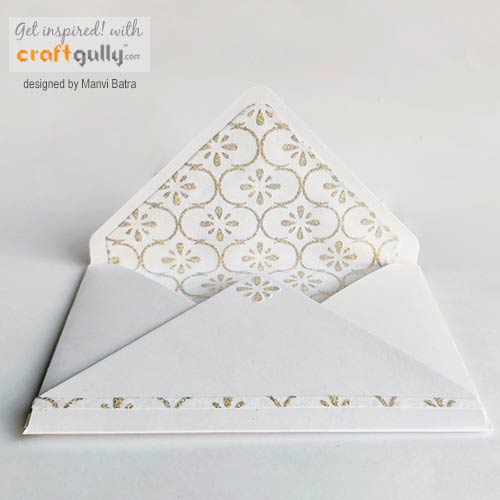 I also fussy cut that little flower from the pattern and placed it on the outer flap and inside of the envelope. Doesn't it look so pretty ? It does.
You can use this for wedding invitations or to preserve your precious memories.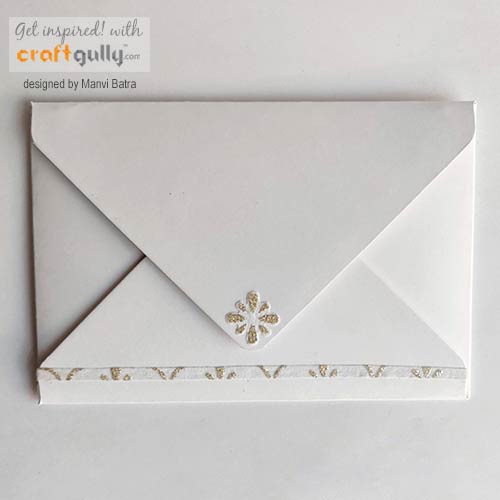 Since I loved these sheets so much, I couldn't stop myself at creating just one project. So, here I have made a paper folder and used 3 different patterns of sheets to decorate it. I have used them to make the flap, inner pockets and the inside of the folder.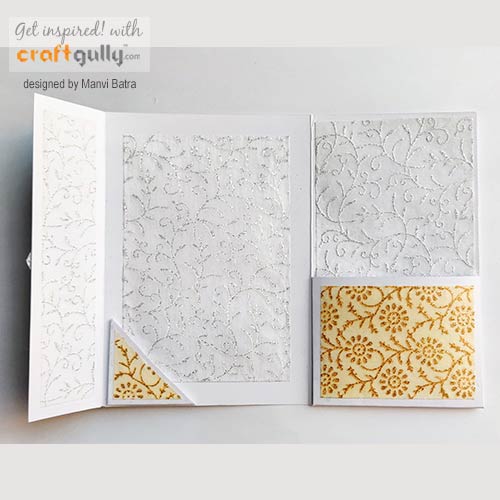 It has two different types of pockets inside , one is the square pocket and the other one is the corner pocket. Both of them can be used to keep something. Further to close this folder and preserve what's inside it, I have made that closer by cutting out a thick strip from the sheet and joining its ends together. It's very easy to remove it by just pushing it upwards or downwards.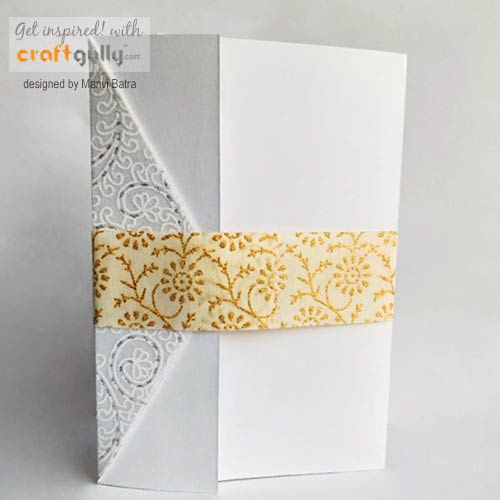 You can use this folder to preserve your paintings, artworks or some documents.
Here, I have placed two of my old artworks to show how it functions.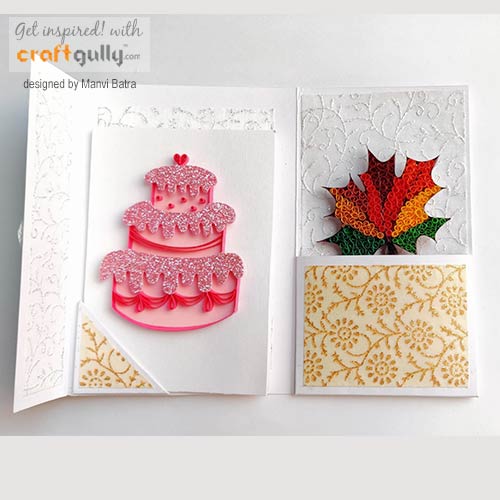 I hope you guys enjoyed these two projects.
You must try these sheets because these are super pretty.
Materials required