Hello all,
I was eagerly waiting for this little table to be added to my home decor project.
I had a great time playing around with my colors, stencils and modelling paste. Creative Genie chalk paints from CraftGully played a big role in this project.
I started off with the stool legs and borders with Creative Genie chalk paint Carnation Red. I used Creative Genie chalk paint Vine Green for stencilling the legs.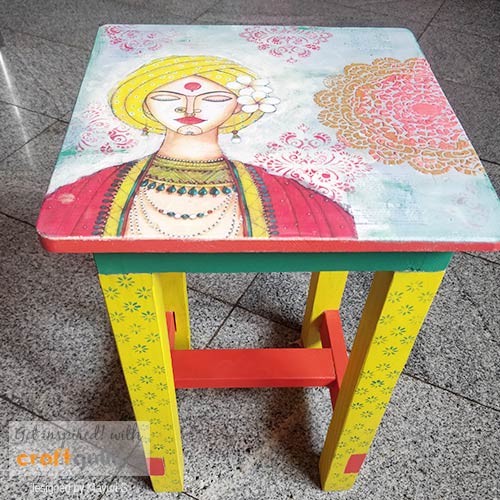 For the top I used gesso white and black blended to create a great background.
Decoupaged the paper and blended the edges with Creative Genie chalk paint Parchment. This gives it a brighter background...which helps to pop out the picture. Sealed it with decoupage glue.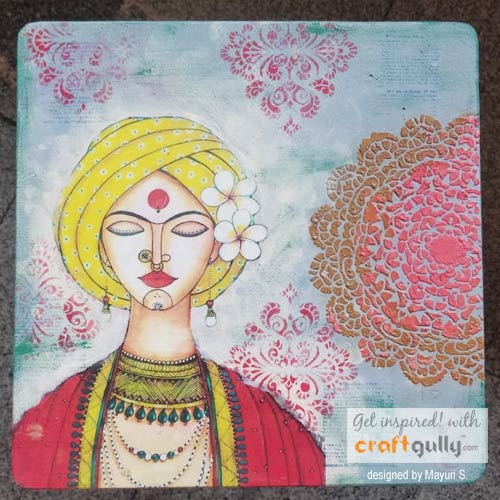 Then I have used Creative Genie Modelling Paste from CraftGully and mixed a little of Chalk paint Carnation Red, stencilled the design on top by using the mixed modelling paste.
Once again I stencilled a smaller pattern in the background with Carnation Red, and then a final coat of varnish.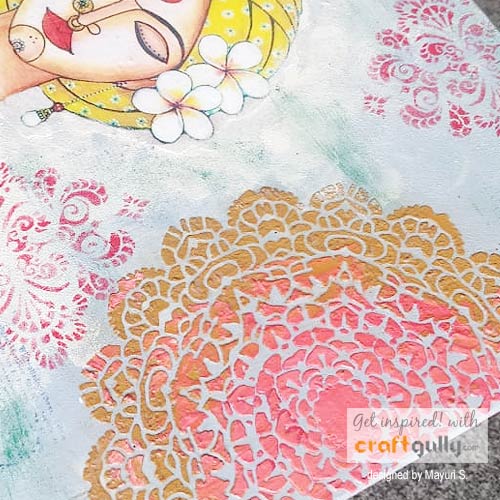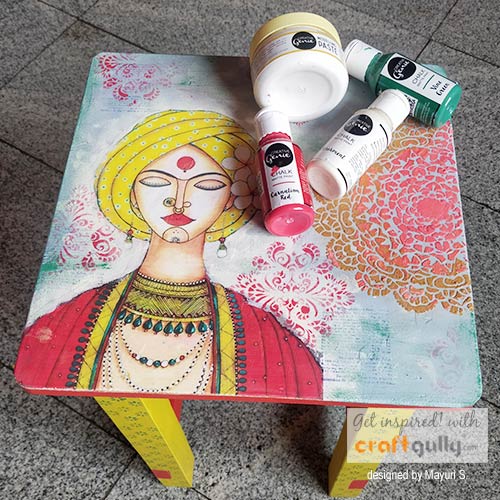 All colours complemented each other and gave a beautiful outcome which is in front of you.
Craft supplies used:
Hope you liked it.
Regards Mayuri