Hello everyone,
Today I have a wonderful project to share with you. I have made magnetic bookmarks using foam sticks.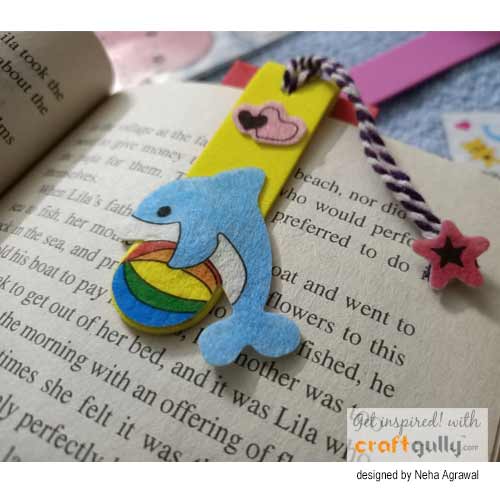 These are super cute and guess what, I have a tutorial for the same. So without any further delay, let's quickly head on to the tutorial.
Step 1: Take one yellow foam stick and using strong glue, adhere one magnet on the bottom part as shown in image.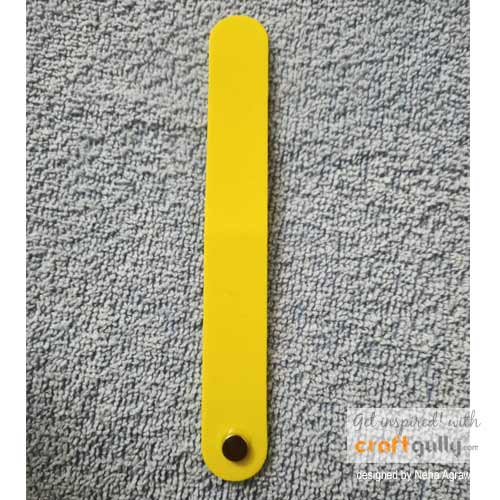 Step 2: Remove dolphin sticker from the 3d felt stickers – marine pack and stick it on the bottom part where the magnet is placed.
Step 3: Now, fold the foam stick in half, turn it and now using strong glue place another magnet on the back. Make sure you stick the right side of the magnet otherwise the magnetic closure wouldn't work.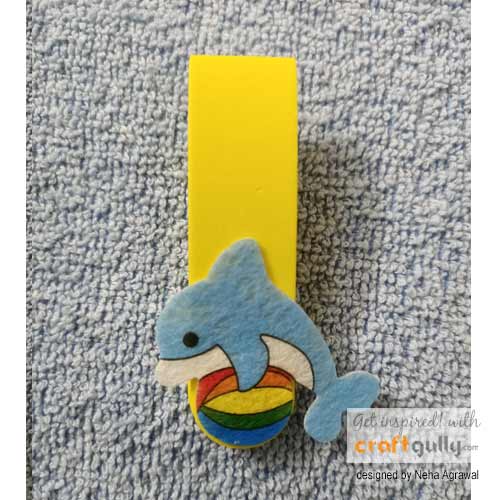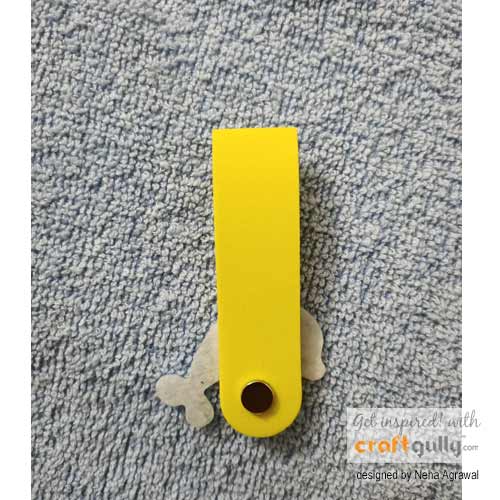 Step 4: Take another foam stick which is red in colour and cut it in half. Adhere these two pieces on the back where the magnet is placed, aligning them from the centre as shown in the image.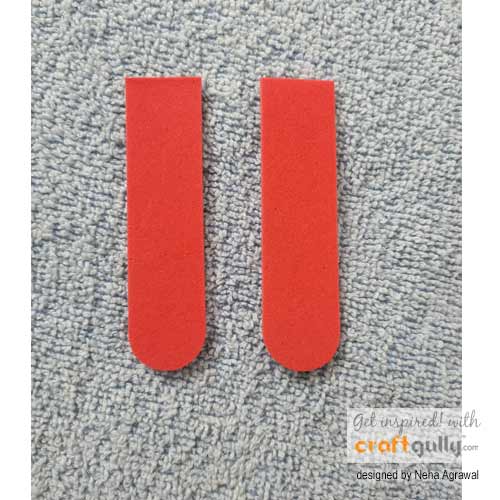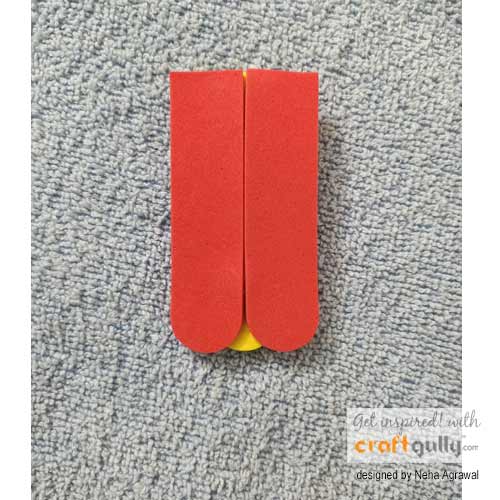 Step 5: Punch a hole on the top part as shown in the image.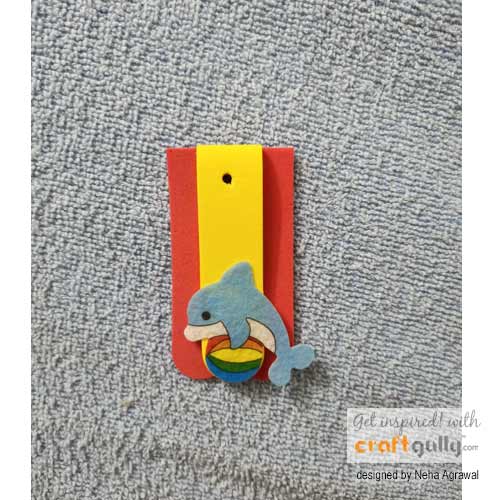 Step 6: Take a small piece of cardstock and using alphabet stickers, place the following quote on it, " DIVE INTO GOOD BOOK ". Instead of using alphabet stickers, you can also write the quote yourself. Punch a hole on the top of this piece as well and stick it on the back.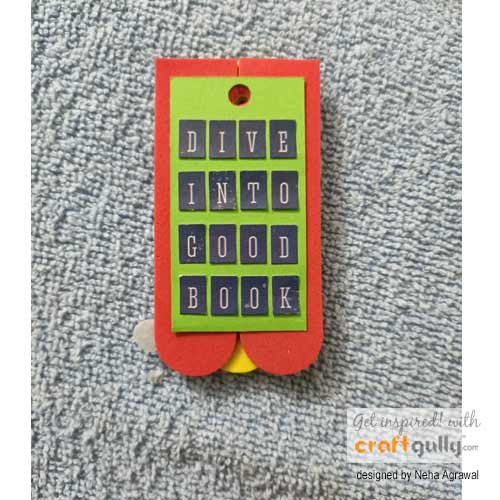 Step 7: Now add twine and more stickers to it and voila! You are ready with a lovely magnetic bookmark.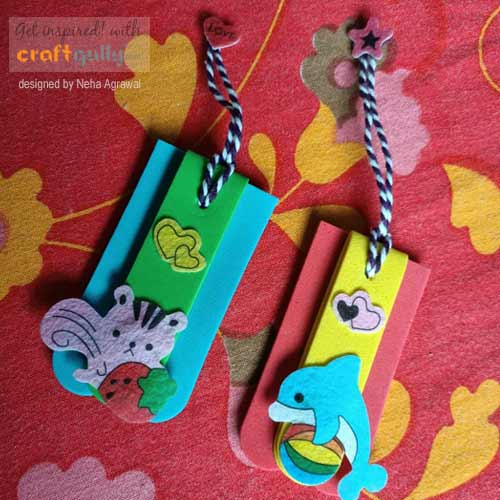 I was so happy with the outcome that I couldn't resist myself from making one more in a similar way but this time I used cat from the 3d felt stickers – zoo pack and added the following quote, "ITS MEOW OR NEVER". I am totally in love with these adorable magnetic bookmarks and I do plan to make some more using the same techniques and playing with different stickers and quotes.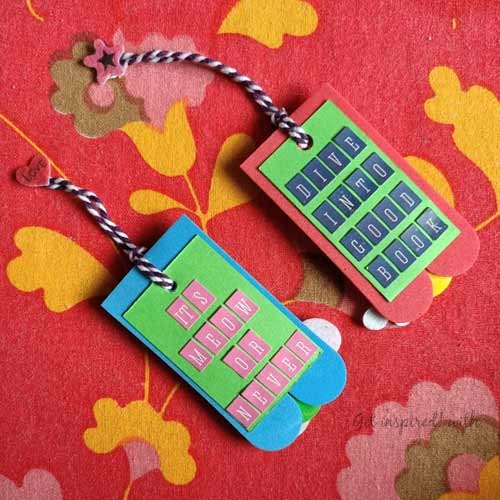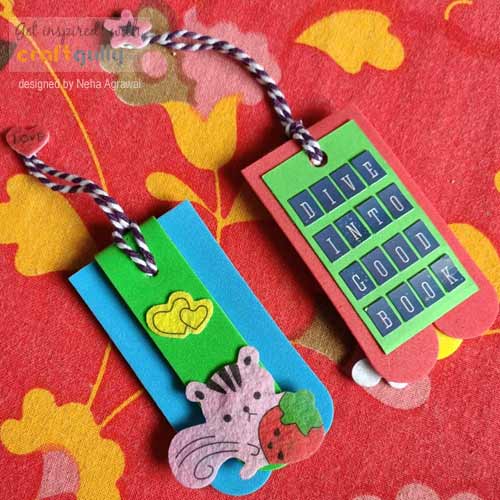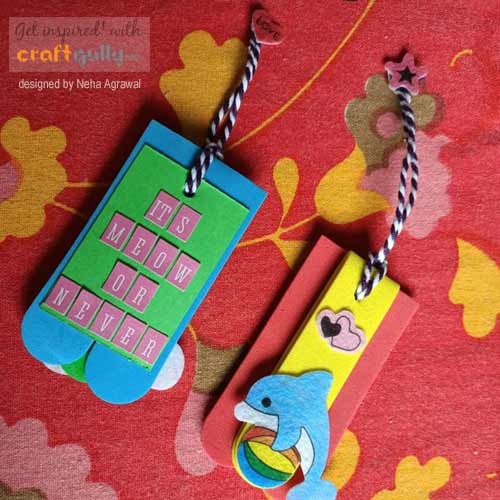 Materials used in this project :
Strong glue
Twine
Alphabet stickers – small
So what are you waiting for. Gather all supplies and surprise your loved ones with these cute bookmarks. I am sure they would love it.
I hope you like my work.
Thank you. Regards
Neha