Things you will need:
1. An empty Sweet/Mithai Box
2. Embellisments
3. Glue
4. Screw Driver
1. Take your empty box and remove the cellophene / plastic covering. Be sure to clean out any leftover mithai that may have been stuck with a wet tissue.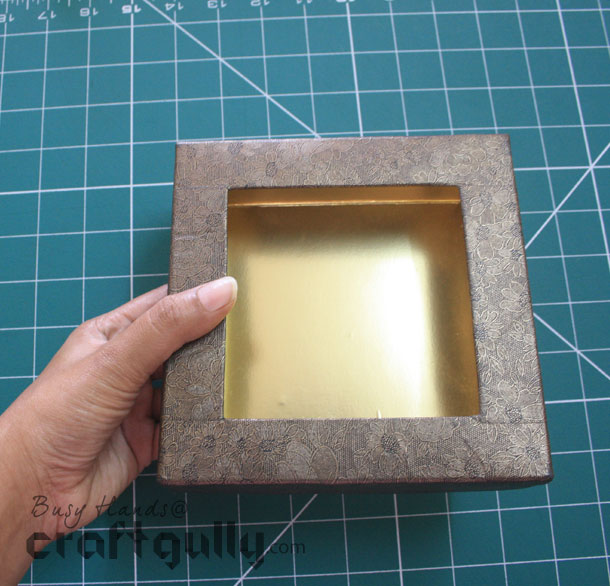 2. Open the box and remove the cardstock tray lining the box inside.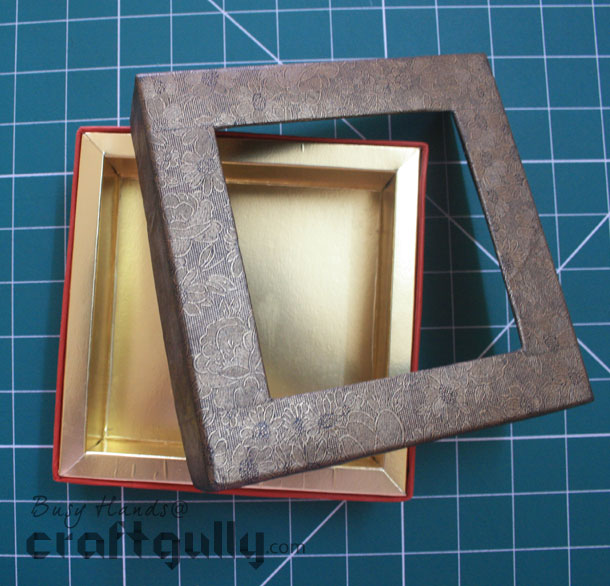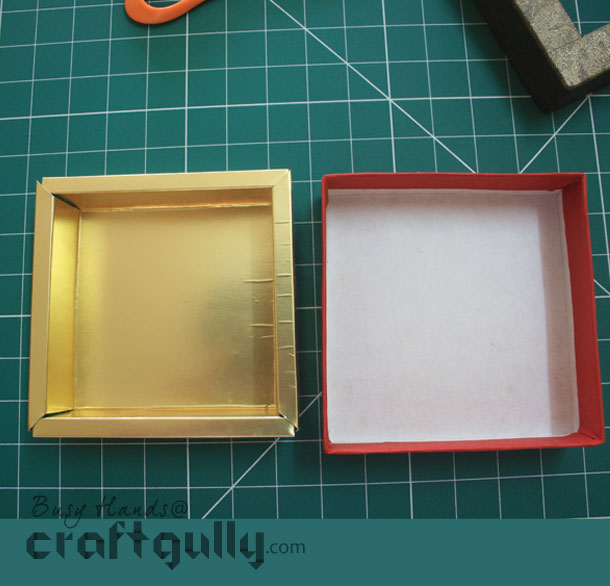 3. Use the screw driver and make a hole in the bottom box through the cardboard. This will allow you to hang up your shadow box. You can also use any pointed tool to make the hole.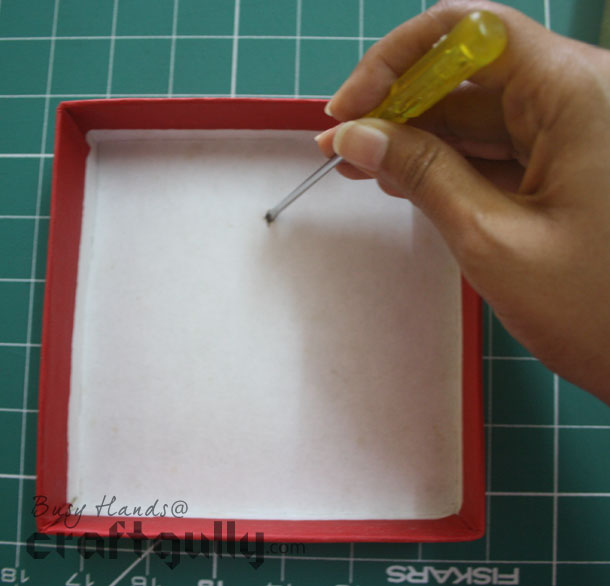 4. Take your embellishments and use your imagination to do the cover of the box. The Mithai boxes are typically made with fancy papers and sometimes in metallic shades too. If you like, you can leave it as it is without any embellishments too!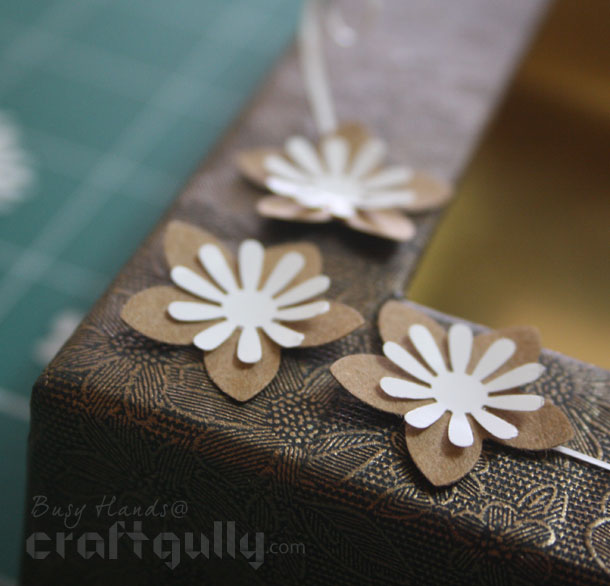 5. Replace the inner tray in the box and use the newly done-up cover on the box! When handing up the box, do so gently. The inner tray will hide the nail at the back! It's like DIY magic!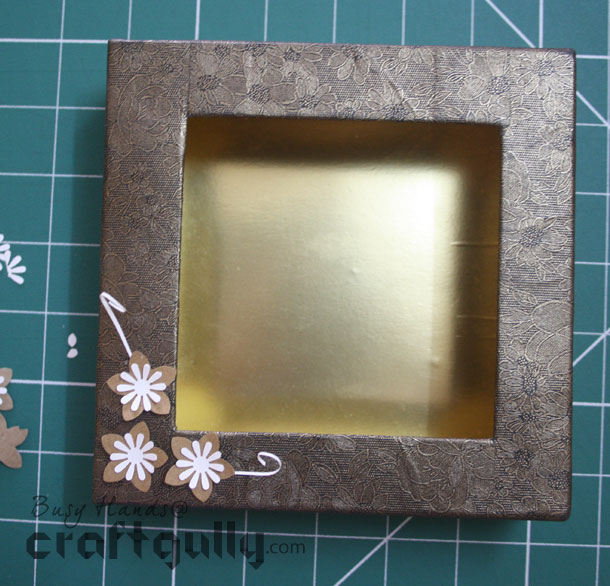 6. Your shadow box is ready!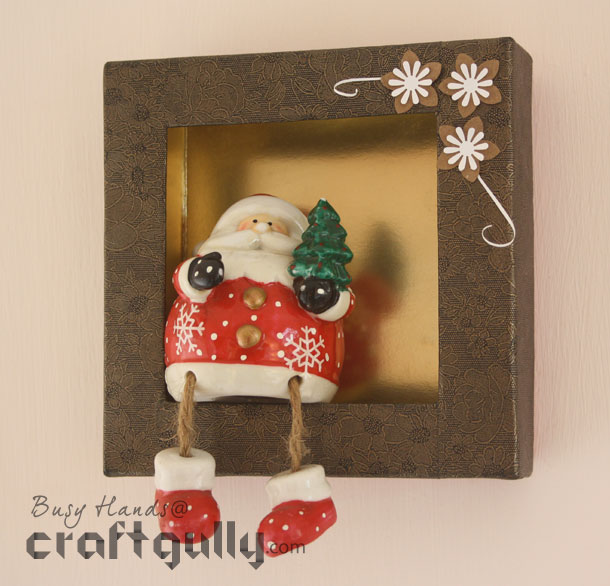 You can even use it as a box photo frame! Simply use tape on the inside of the box to fix your photograph!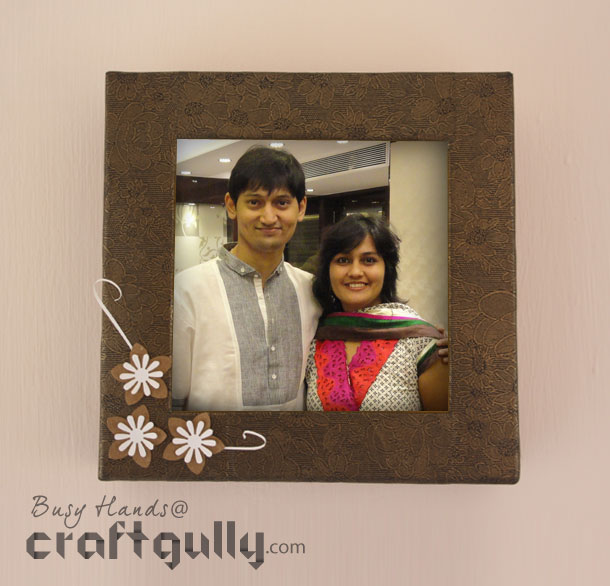 It made a lot of sense to us to use these boxes like this for small little knick-knacks and displays instead of spending tons of money getting professional shadow boxes made. What do you think? Will you try it too? Let us know how it turned out!!
Happy Crafting !