Hi crafty friends.
This is Alpna here and today I am sharing my project where I used Creative Genie chalk paints and a stencil from CraftGully.
These chalk paints are super creamy and give very good coverage. You can use them on paper, wood, steel, glass or any surface.
Today I took up the task of giving this plain steel flask a nice makeover!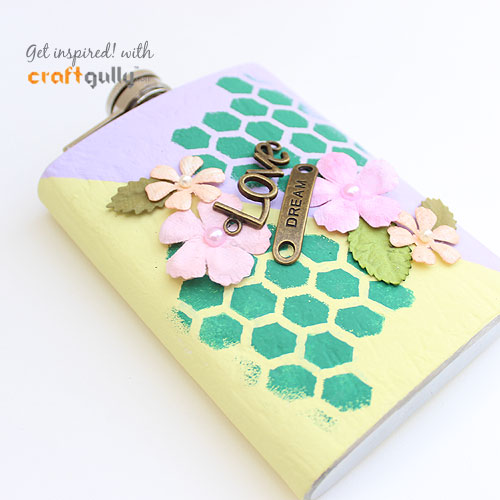 I used the Creative Genie Smooth Texture Paste first as a base. It was amazing how quickly the paste took to the steel base and the drying time was super short! It was fun to completely change the feel of the flask with the texture paste.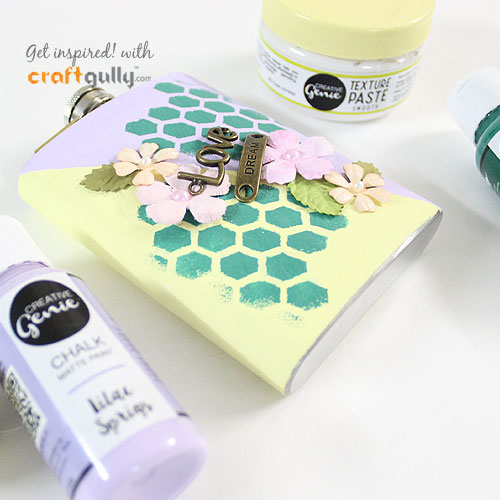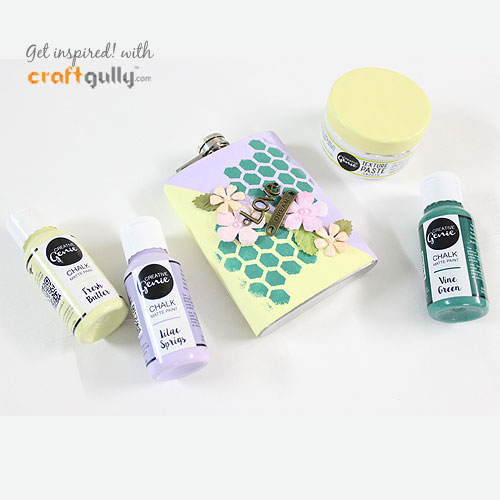 I then painted the background with chalk paints and using the honeycomb stencil, tired to break the symmetrical monotony of the flask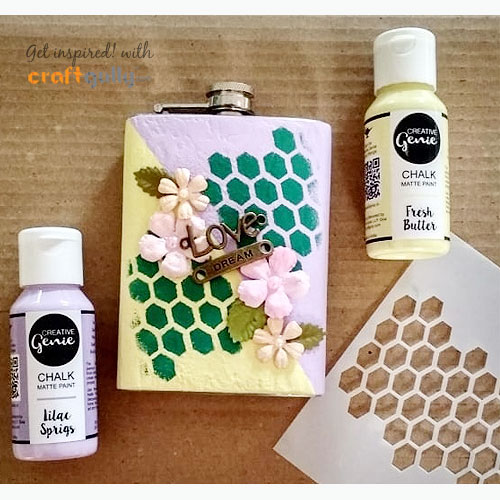 Finally decorated with some flowers and embellishments from my stash.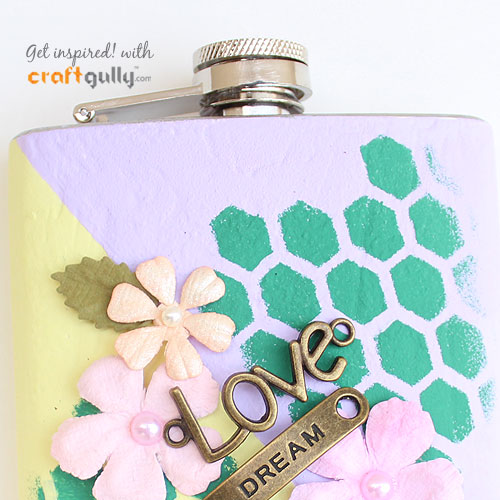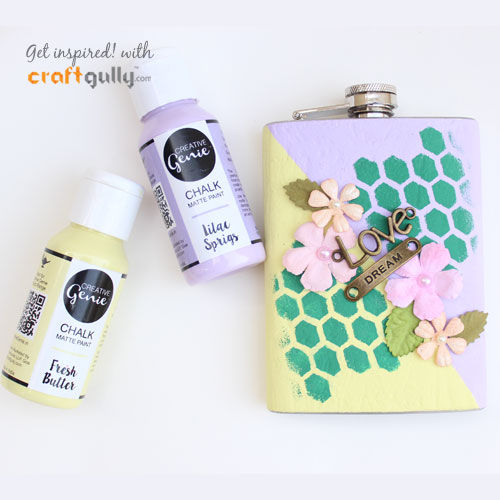 I found the stencil from CraftGully to be of just the right for using with paints and paste alike. The material is also very good making it possible to use the stencil again and again.
The Creative Genie Chalk Paints, Texture paste and the stencil from CraftGully made this project so easy to work on!
Products used in this project:
Thanks!
Alpna