Hello everyone.. happy to share this easy peasy step by step DIY earrings with you all.
Lets see how to get it done..
Take the MDF element and clean it with a dry cloth or brush
Using Chalk Paint, apply the color of your choice. Creative Genie Chalk Paints give nice coverage and are quick to dry!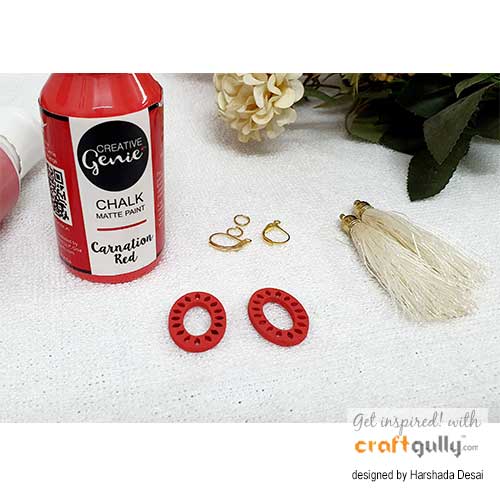 If needed, apply one more coat of paint and let it dry. Don't forget to cover up the edges and the backside.
Next, apply The Perfect DecoCraft Glue from CraftGully. It has a super matt finish and is non tacky once dry. Once it dries, apply 2 coats of varnish.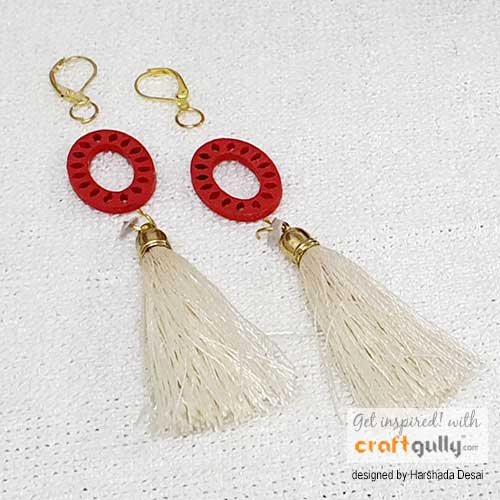 Next, add a tassle to the colored base with the help of a jump ring. I have added a small sequin to the tassel ring as well. Add earrings clasps to the base with Jump rings or eye pins depending on the design. Here, I have added small pearl beads that complement the white tassels.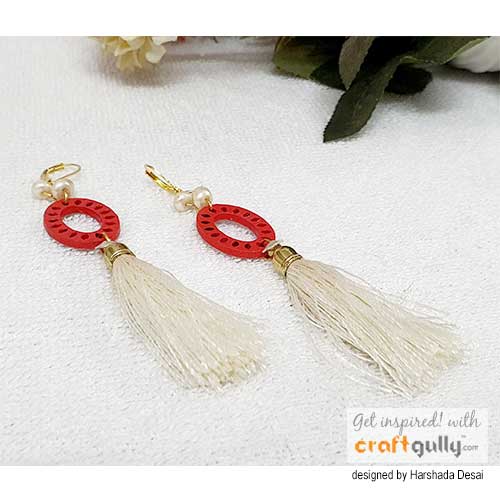 Your beautiful earrings are now ready to flaunt..!!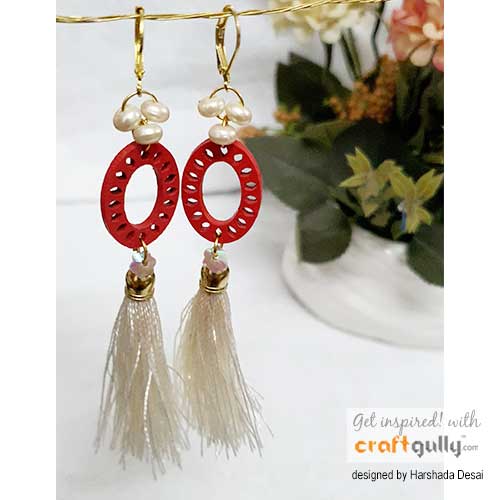 You need very little stuff to make the beauties. Get it all from CraftGully website now!!