Love Love Love this piece, as I do Sea!!!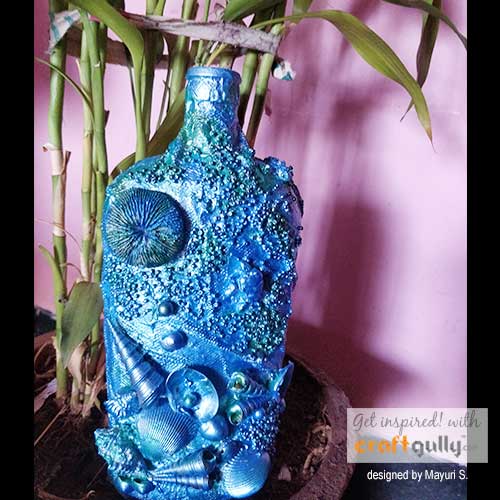 I started with sticking tissue paper with glue on the glass bottle. I then used Creative Genie modelling paste along with a net on to the bottle for a rough look.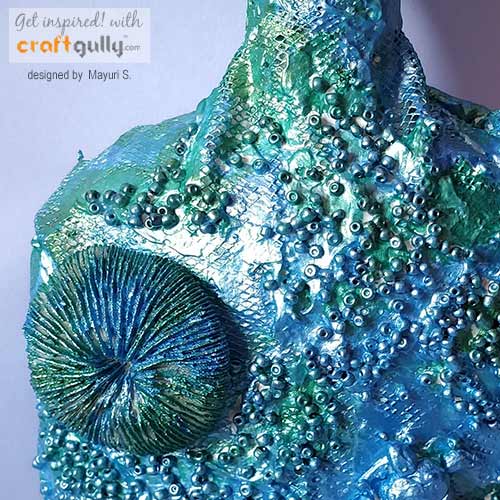 Modelling paste was strong enough to hold the net and dried in no time. Along with the net I sprinkled some beads over the areas where I used modelling paste. These too dried along with the paste. I then stuck sea shells to the bottle with the help of glue and also some of the modelling paste for extra support.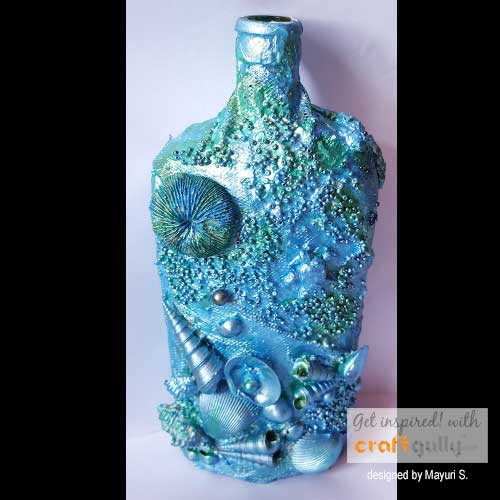 I then used Creative Genie Acrylic Colour Pearl Ocean Blue and Pearl Royal Peacock on the bottles. The paints are so easy to work and give such a beautiful sheen to the whole project!
Craft supplies used: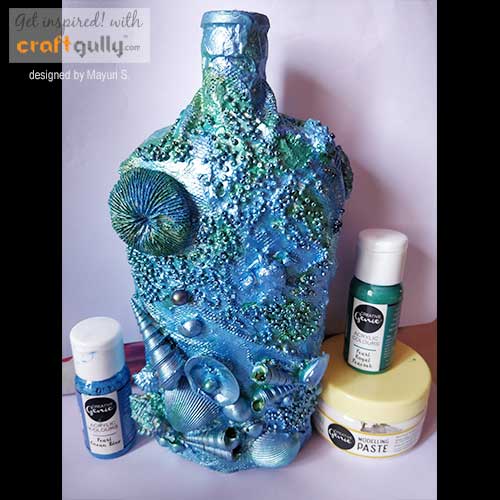 I have a lovely ocean right on my desk!