Hello Friends
My inspiration project this week is a masculine mixed media box.
It's always a challenge to make something for men/boys. This week i took it up as a personal quest to see what i could make. I decided to go for a 'denim look'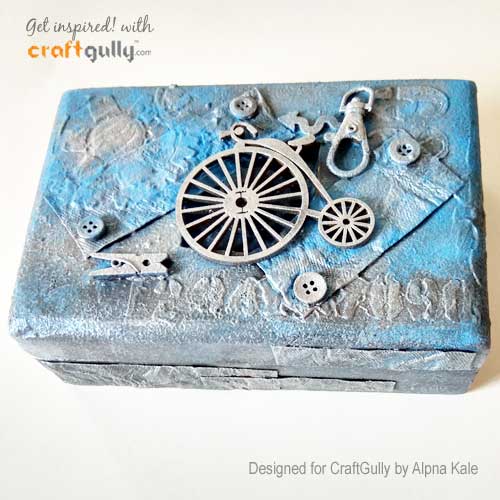 For this project I upcycled my teak wood box by using Creative Genie Smooth Texture Paste, Chalk Matte Paints and Stencils.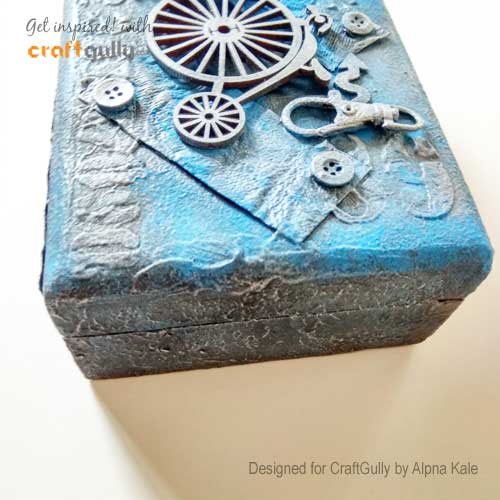 First I created the texture on the base. then I used it with the stencil and created the texture by tapping method.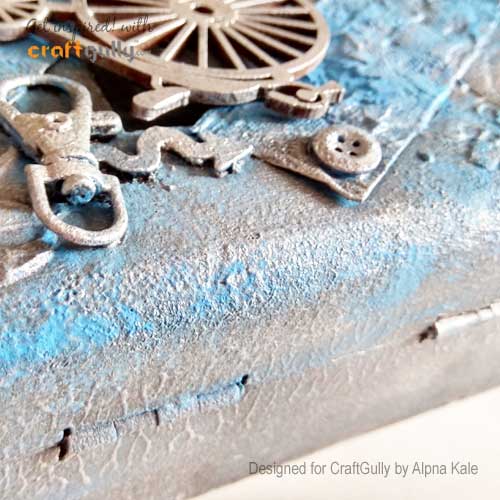 To create the denim effect, I used Pewter Grey and Azure Blue chalk paints.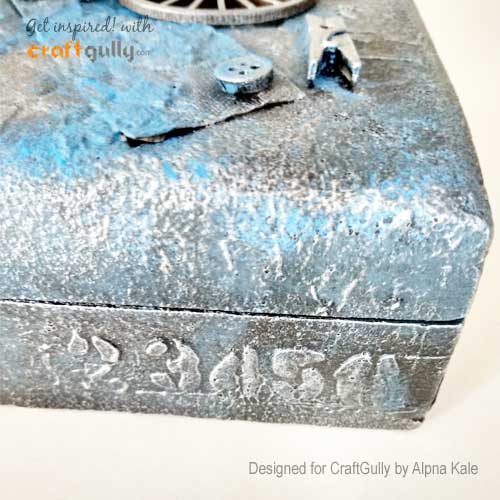 Products used for this project: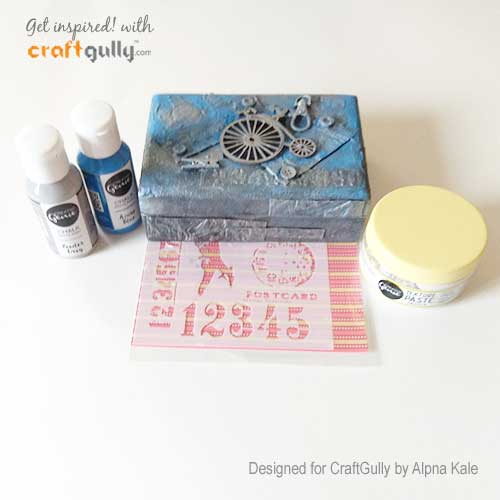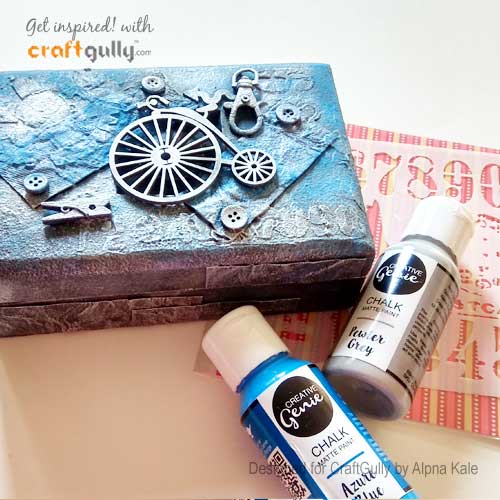 Hope you like my project. Thanks
Alpna