Hello crafters,
Mother's day is just around the corner – May 10. For those who forgot about it and are now looking for some last minute gift ideas, I have a super quick tutorial to share with you. It's very easy to follow, doesn't need too many supplies and the outcome is a pretty easel card and that too handcrafted by you for your beloved mother.
No gift to your mom can ever equal her gift to you – life. But you can surely make her heart flutter with joy by gifting this beautiful and unique easel card.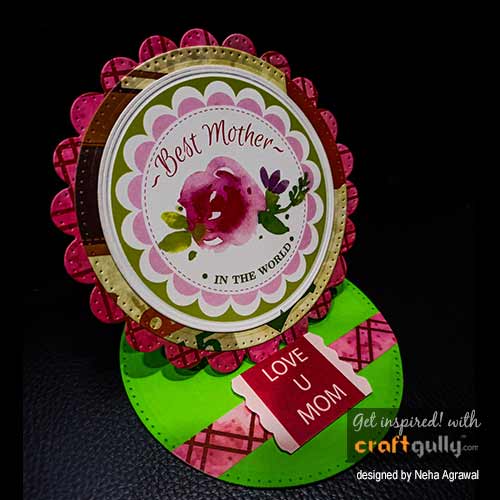 Method:
Take one of the Love You Mom element sheets and cut out the element which says "best mother in the world" using either circle die or fussy cutting as shown in the image.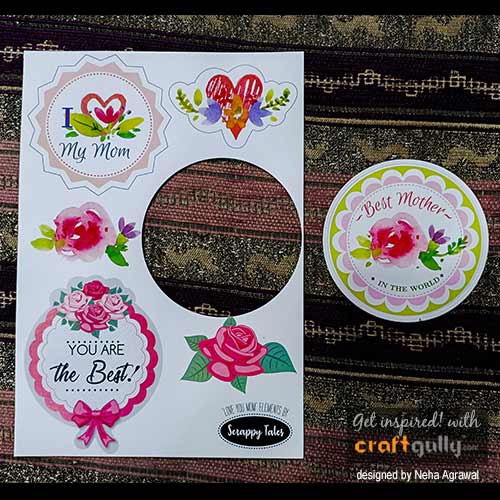 Now take a long piece of cardstock, fold it and place the circle die on it a little away from the border as shown in the image. This way the die won't cut out the whole circle and we will get the base for our card. If you don't have circle dies, you can draw a circle with the diameter 3.75 inches, fold the cardstock and cut it out using scissors.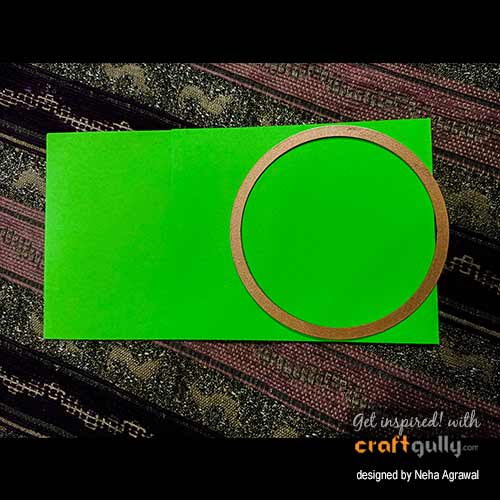 You will get a circular folding card as shown. Now take this card and fold the front circle in half as shown below.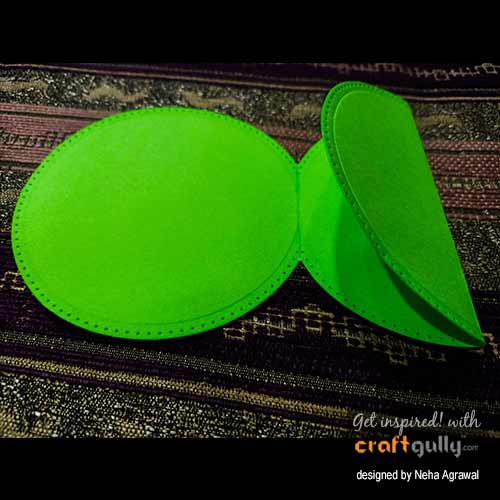 I die cut a scalloped circle and circle from pattern paper. But you can also cut with scissors. Apply glue on the bottom part of the front circle and adhere the scalloped circle on it.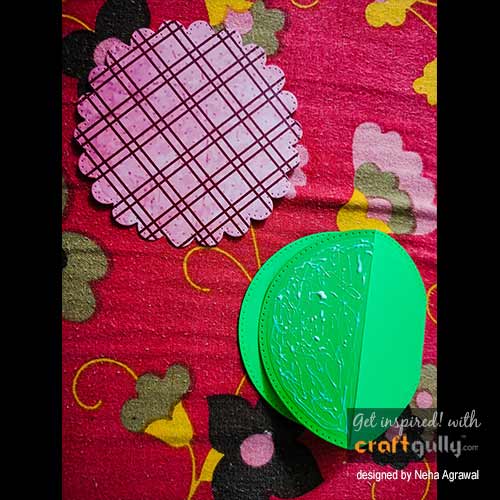 Now adhere another die cut circle on it and then paste the element circle cut out. To make the easel mechanism work, I adhered a sentiment which says "love you mom" on the inside of the card with foam tape. I also pasted a strip on back of it for more interest. And you are done with an adorable easel card for mother's day.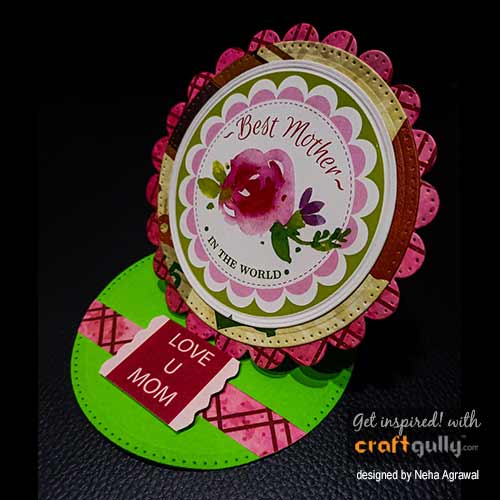 Do give it a try. I am sure your mom will love it.
Materials used in this project :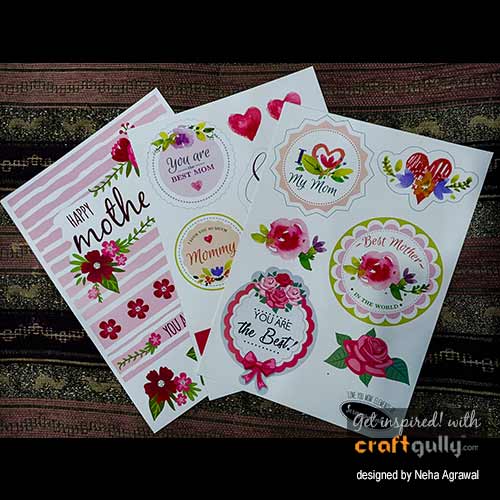 Foam tape
Circle die (optional)
Thank you Regards,
Neha