Hi everyone,
Today I created this paper bird house. It's a cute idea for decorating your house or your garden if you are a plants & birds lover like me.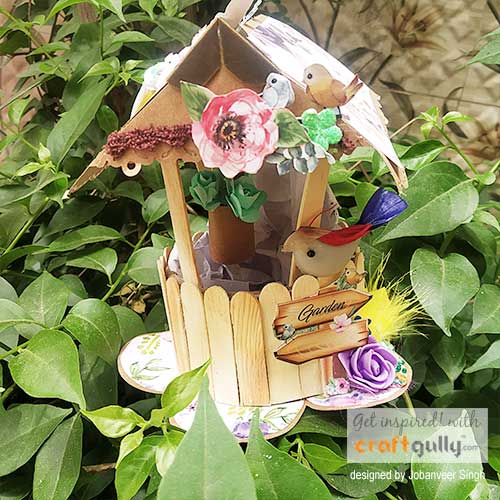 I used old cello tape role as the circular base and pasted ice cream sticks on it. I used Floral Corsage paper pack by Scrappy Tales to make the roof & giant flower base of the house.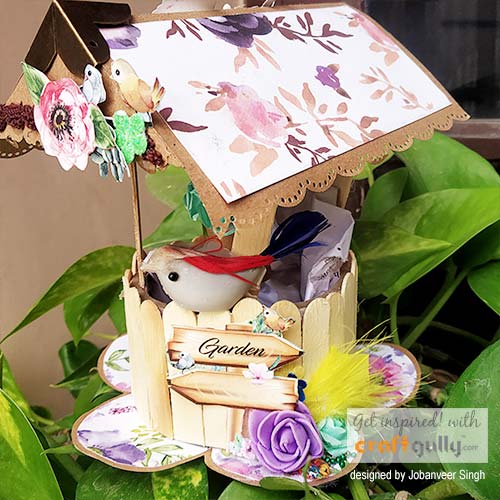 I embellished the top of the house with some flowers & cutouts from Scrappy Tales Sweet Love Paper Elements, Glitter balls, MDF cut-outs, sequins, pearls.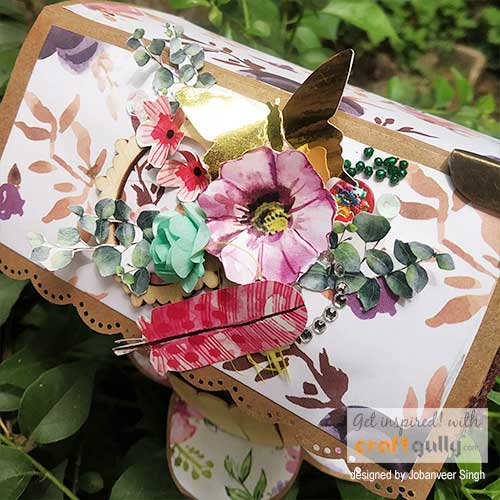 In the centre of the house I hung a handmade paper flower bouquet. Also added some paper bird cutouts & artificial birds.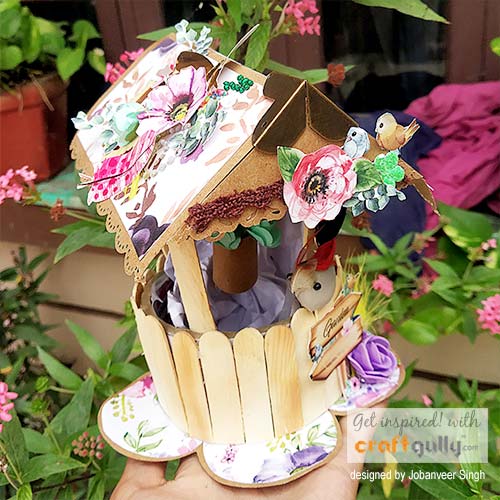 I hope you all like this cute idea and give it a try !
Craft materials used: