Hi friends, I am here today to inspire you with CraftGully with my new DT post "Quilled Bird in a Flower Basket".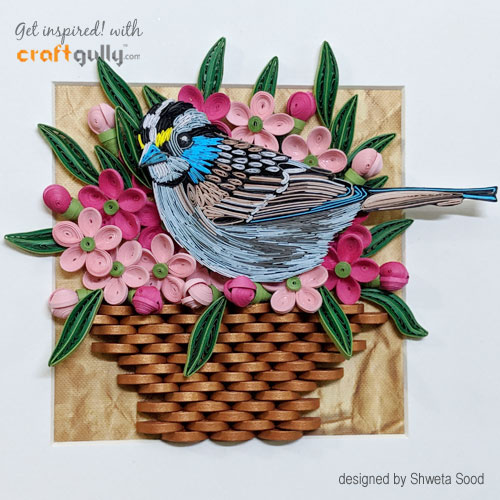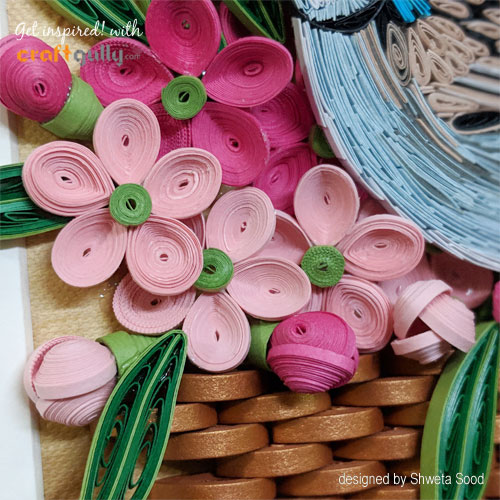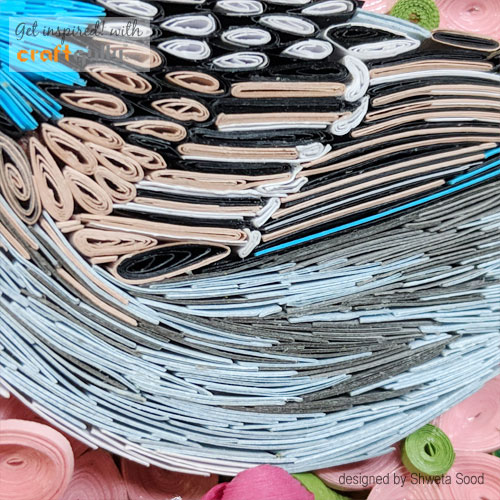 All 3mm Quilling strips are from CraftGully as well as the The Perfect Glaze used to enhance the eye.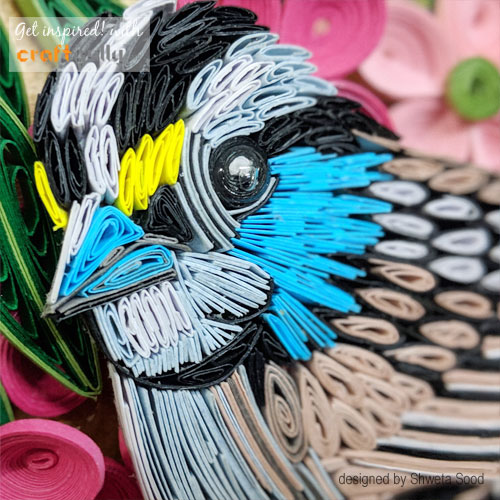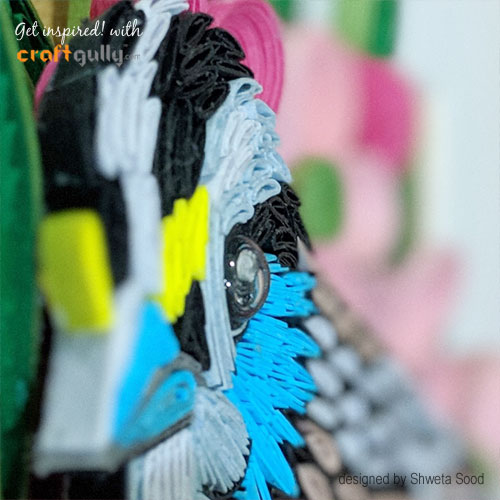 It requires a lot of time to dry, almost upto 24 hours to get that perfect clear droplet effect on the quilled eye.
I have added a small video how to use The Perfect Glaze to get that raised circular eye.
I hope you love it as much as I enjoyed working on it.

All the supplies used have been listed below