Hello friends
This is a project that I have been contemplating for quite sometime and when I received my CraftGully DT box. I realised i had all the colours that I needed to finally work on this one!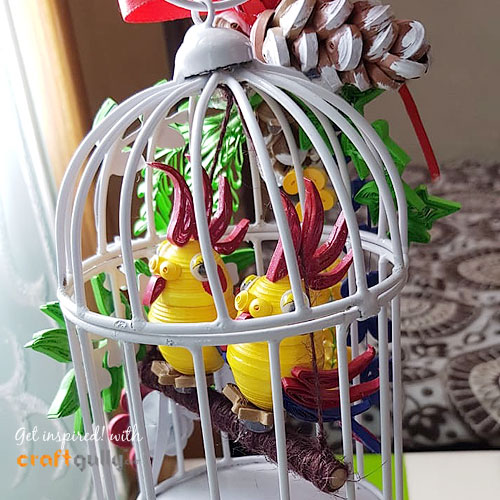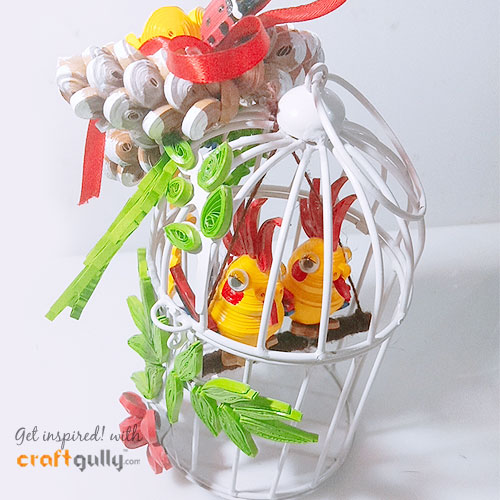 It's not easy to include many techniques in the same project but this one was super fun to plan and work on.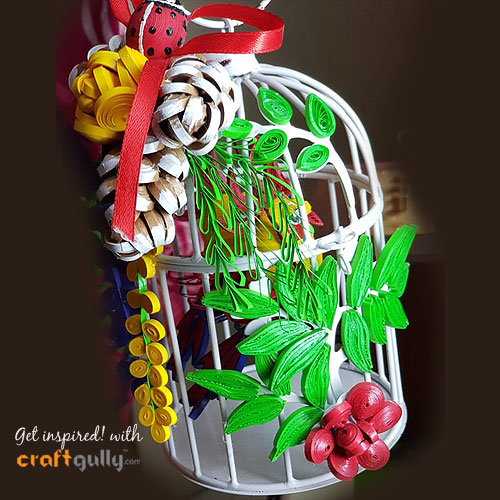 I used the Husking Grid Board to make the wings and the hanging leaves. The body of the birds, pine cone and flowers were shaped using the 3D Quilling Mould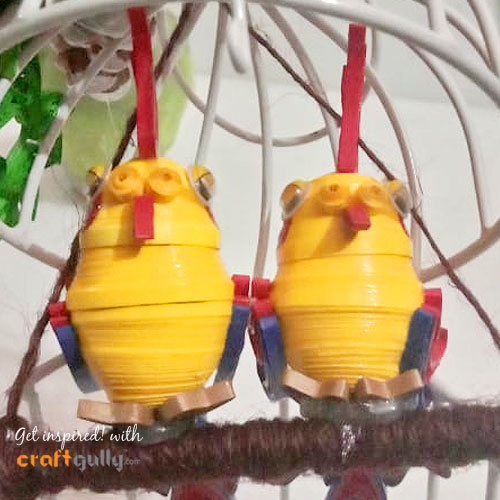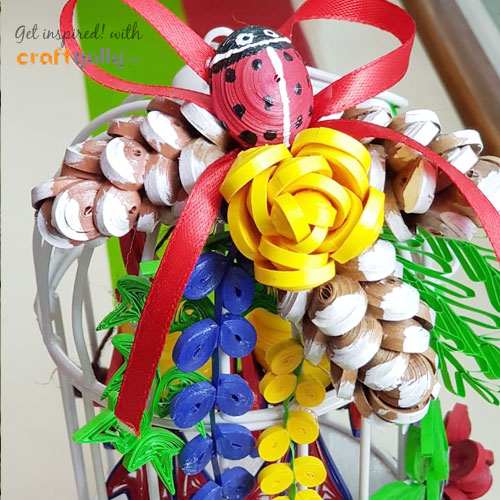 The Tweezers are a must have to give shape to certain areas like the wings here in this project.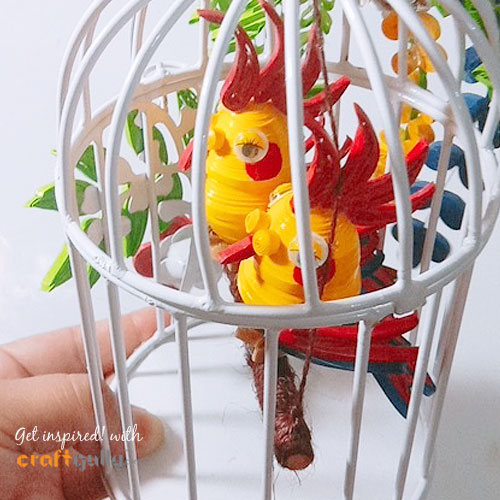 And of course, a final coating with my trusted Perfect Glaze is a must.
Products used: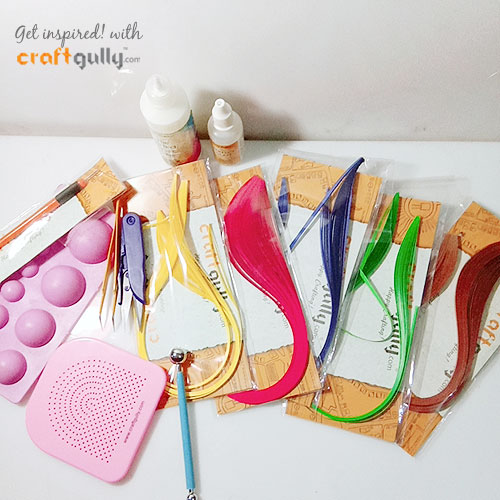 Hope you liked the project!