Hey everyone!
Today I have made this beautiful quilled brooch using the 2mm quilling strips exclusively available with CraftGully.com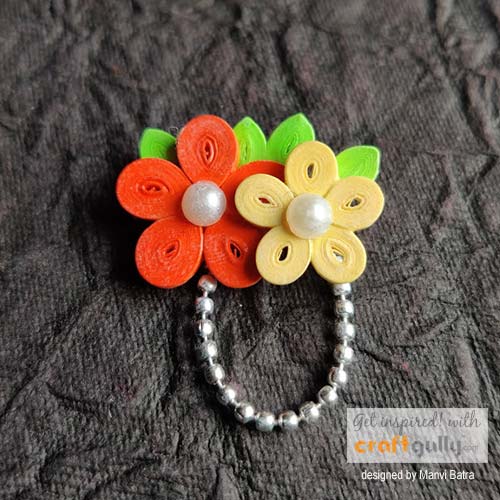 This looks beautiful when worn either on a blazer (men) or on a scarf (women). I have used the perfect glaze quilling varnish to add that shine to it.
The box in this picture is about 8cm x 6cm. This will give you an idea of the size of the brooch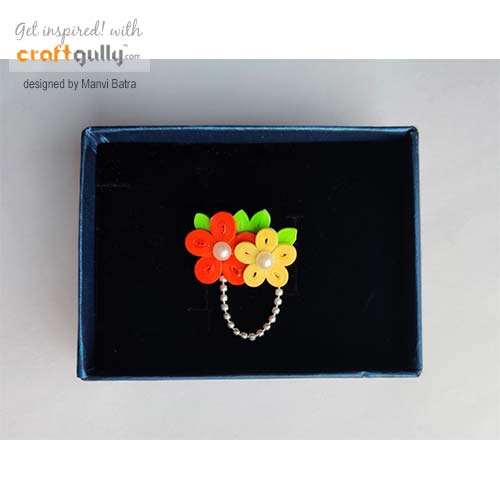 I totally loved the outcome. Let me know what you think of this project.
Craft supplies used