Quilling A Floral Branch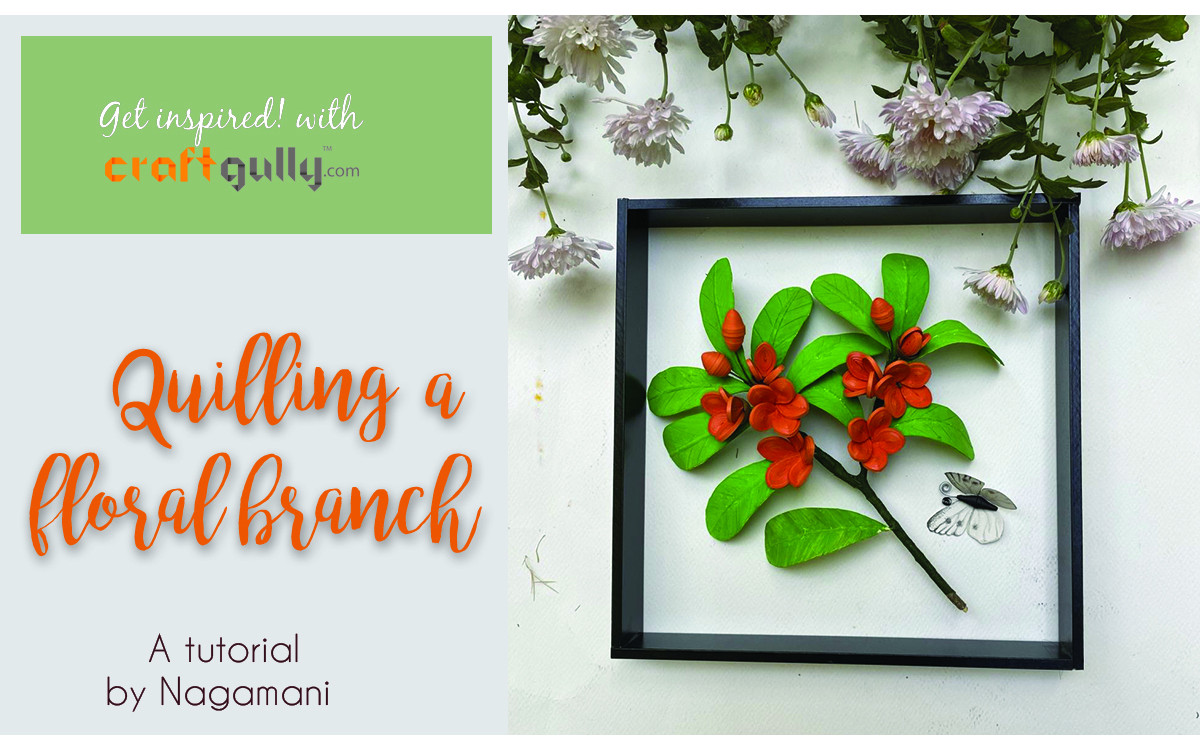 Hello everyone,
A very happy republic day to you all !! Come, let's quill floral branch - in a palette is inspired by our tri-color flag.
This is simple to make & looks very natural. Put it in a mug 'or' frame it., and bring in a bit of nature around you.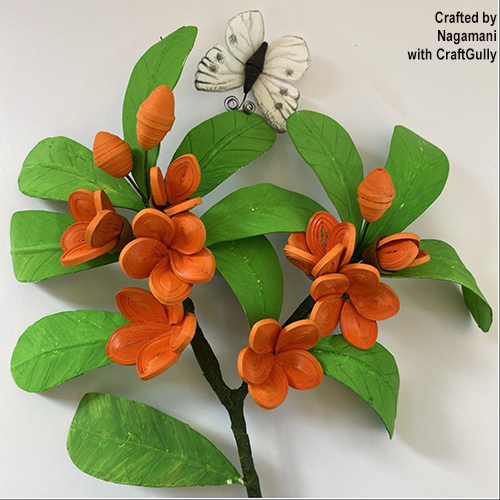 Step 1: Flowers - Base & The Petals
For this, I used pre-cut 2mm quilling strips from CraftGully. I made a tight coil with 2 dark colored (I used Henna Green) strips give it the form of a dome, by lightly pressing into the centre. Next, insert a floral wire through the centre & glue it - the base is ready!
Now, make 5 lightly loose coils using orange strips. Slightly pinch one end and bend the other end outwards to give it a natural look. Arrange 5 such petals over the base, and the flower is ready.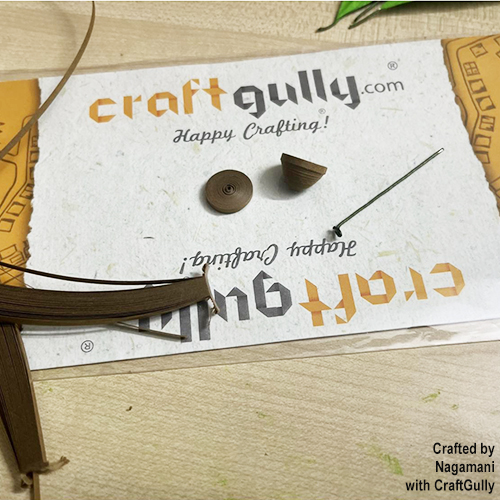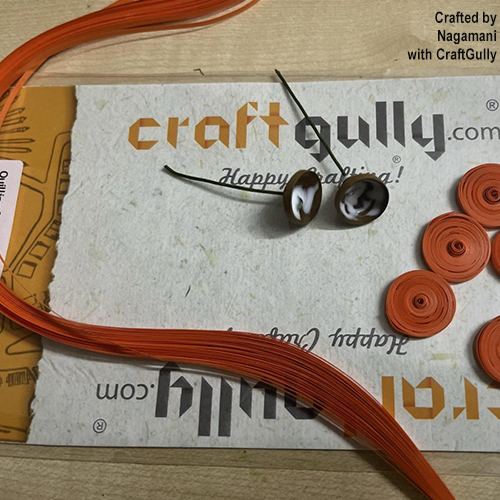 Step 2: Leaves
First, using white cardstock, trace & cut along the shape of the leaf. Take two leaves & put a floral wire along the centre and glue them.
Next, paint the leaves and while they are still wet, score the veins using the CraftGully quilling needle tool. Let them dry completely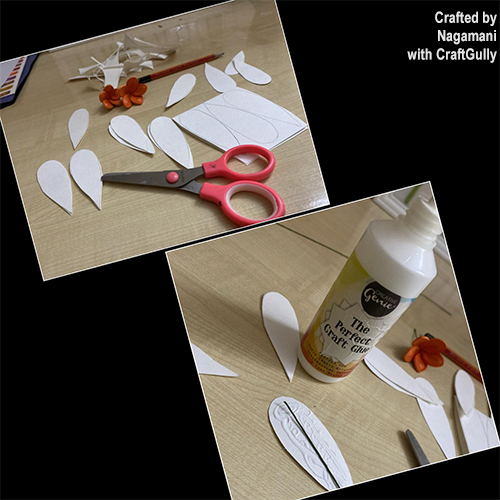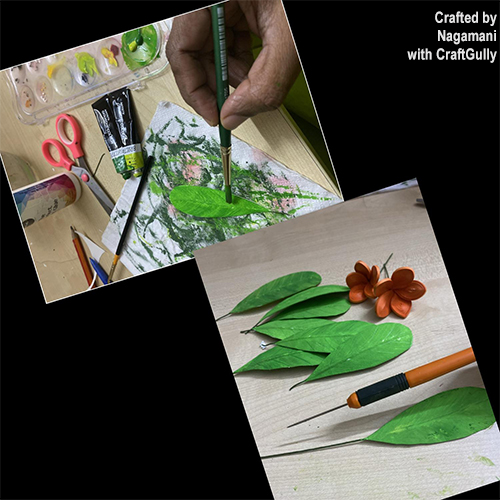 Step 3: Arrangement
To make the arrangement look natural and organic, I've used a few buds (made with 2 strips)
Next, using a floral wire, arrange the buds, flowers & stems
To bring in some life & also the remaining color from tri-color, I have added a white butterfly made from paper. The body of which is made out of quilling.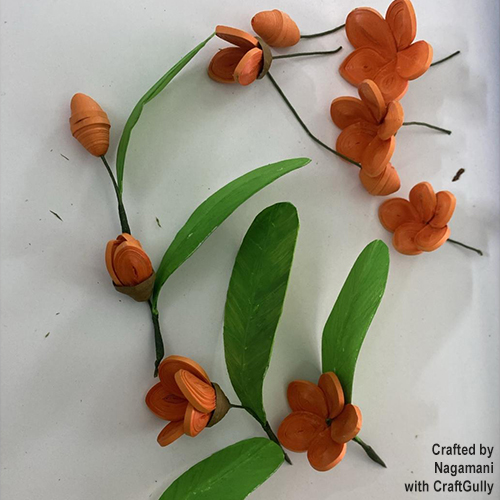 Step 4: Voila. The floral branch arrangement is ready !!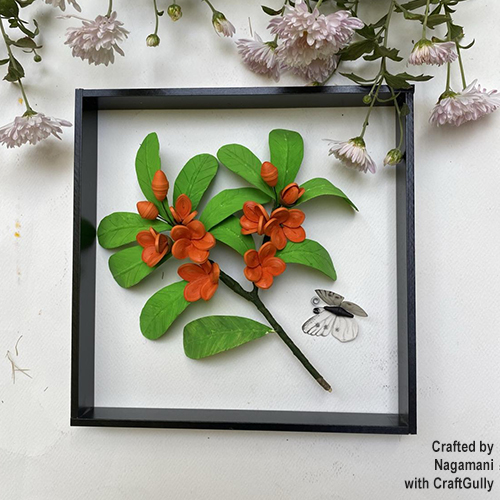 Step 5: All set to go into a frame!
Materials Used: