Hey there!!
This project is about quilled typography and I've made a floral letter A here.
I started with sketching the cursive letter A on cardstock and cutting it out.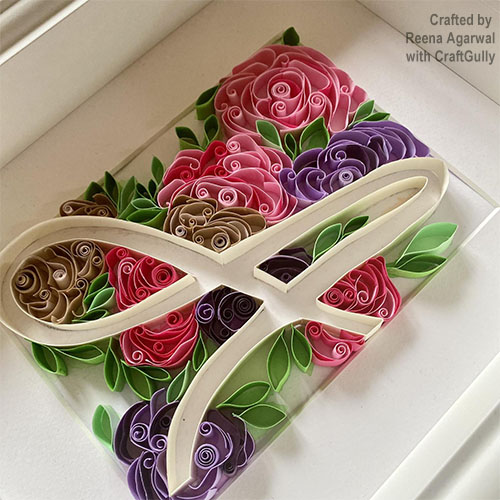 On white cardstock, I traced the same letter A, sketched a roses pattern around it, and painted it with watercolors.
Then I glued the letter A on my pattern. The next step was doing edge quilling over it with 10mm white quilling strips.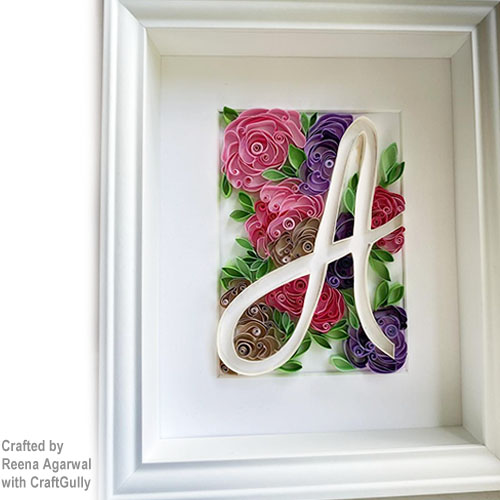 After that, I started with the roses and leaves.
For a detailed step-by-step tutorial please check out the video.
Isn't it a unique gift idea for a birthday, housewarming, or baby room? Give it a shot!
Materials Used: