Hello friends!
Here I am with a festive inspiration for my first CraftGully DT project. I've made a Quilled Ganesha Mandala. I've used very unusual colours for this one as you can see
Ganesha Design - First of all I sketched a Ganesha design, coloured it and cut it out. Then I did On-Edge quilling on the outlines with 3mm cream/ beige colour quilling strips from the CraftGully desert pack.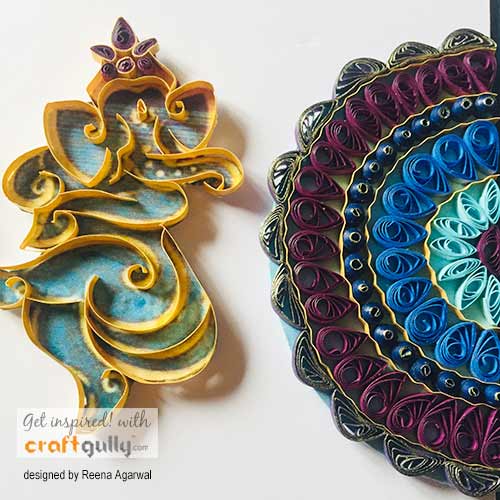 Mandala Semi Circles - I have cut out a circle from a blue card stock. Then I cut it in half and quilled mandala design on it as in the picture below. I've glammed up the mandalas with golden Posca pen to give it a festive look.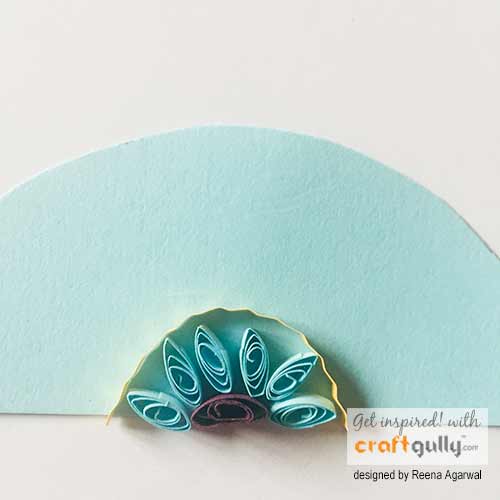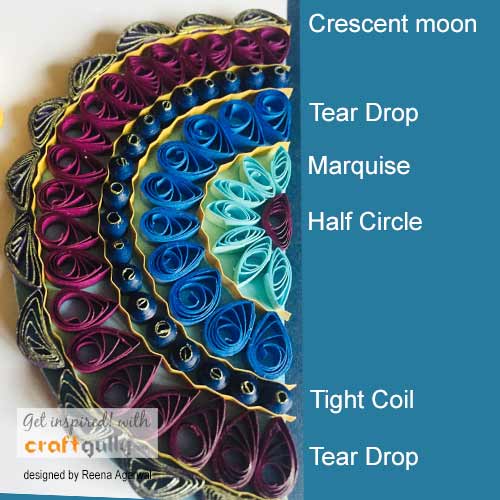 For this project I have cut out my designs and quilled on it so that the design and the card / base does not warp up because of the glue and weight of paper. Also this makes the design neat.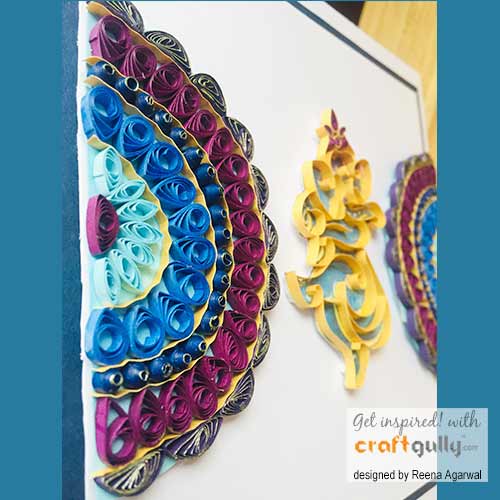 Sticking Ganesha and the mandalas with double sided tape to the base also adds dimension to the design.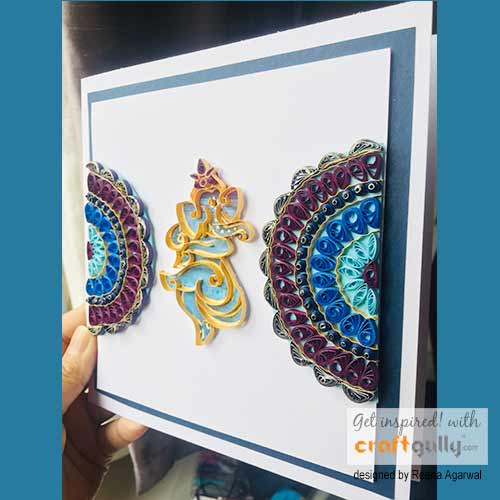 This is an ideal handcrafted gift which can be made as a greeting card or can be framed.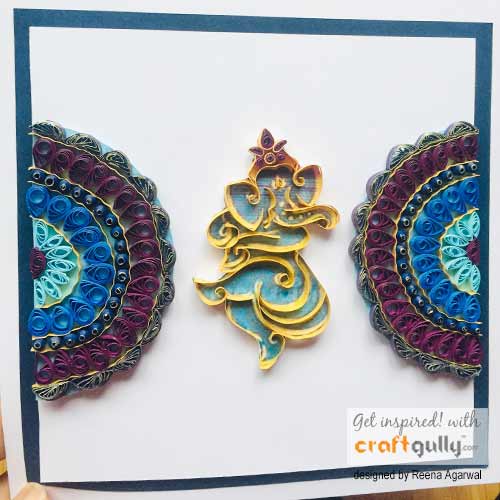 Materials used