Hai,
Spiral quilling is one of the quilling techniques which is not very often practiced by most quilling artists. Through this project, I hope to motivate some of you to take that needle and make some spirals for your next project.
I created this project in an A3 Size cardstock and portrayed a girl enjoying her violin. I didn't want to leave out the background blank so used different shades of yellow and red to give a complete feel.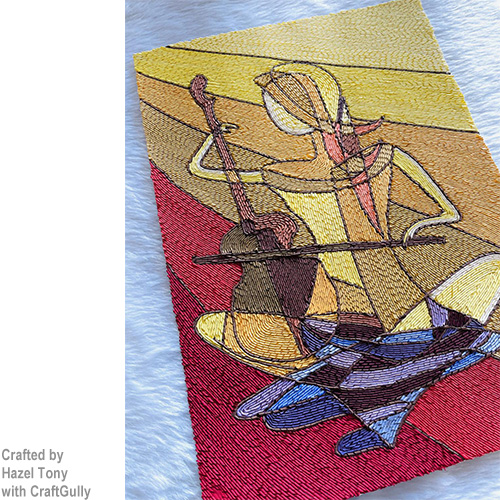 I started off the work by pasting the outline using the brown shades, then finalized the palette and numbered each box to avoid confusion. I have used various shades of yellow and red for the background as well as for the portrait. Shades of brown for the violin and shades of violet for the rug on the girl's lap. This was a pretty time-consuming project but very happy with the outcome.
If you would like to try out similar projects, look out for free templates for glass painting which works well with spiral quilling.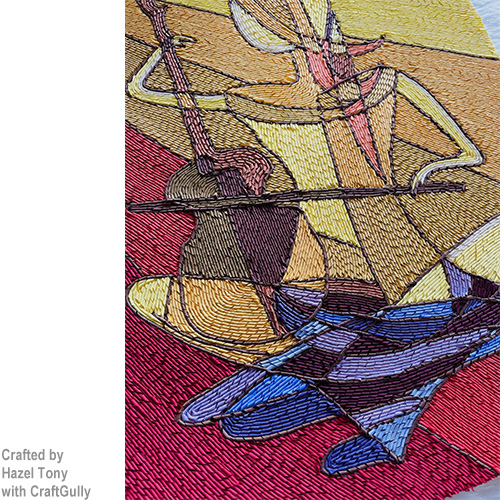 Isn't it a unique idea? Try out any portrait with spiral quilling. It will add up to the beauty of your project.
Materials Used:

Quilling paper strips 3mm - Dual yellow, Candy theme pack, Summer theme pack, Red Bouquet pack, Grape #2, Twilight theme pack, Blossom theme pack, Assorted pack