Hello Friends
I am back with a quilled piece with a whole lot of nature on a wood slice!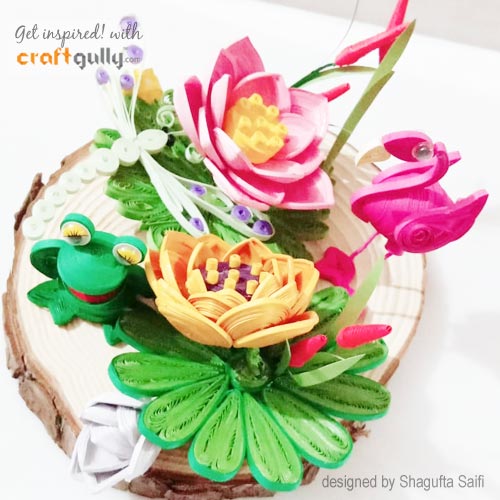 These elements are not somethings that you really see at the same time but i enjoyed creating the various forms and bringing it altogether!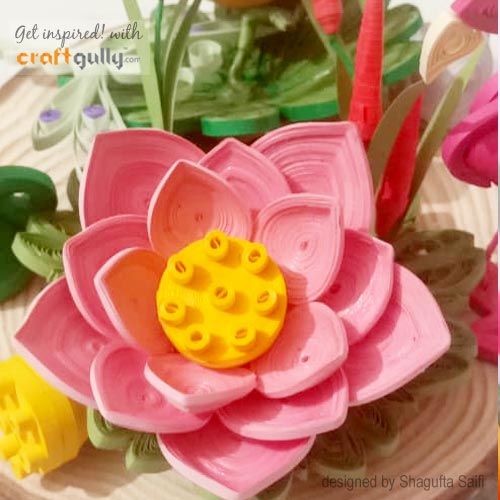 I used the 3mm quilling strips from CraftGully and sliced them into 1mm strips for the flowers.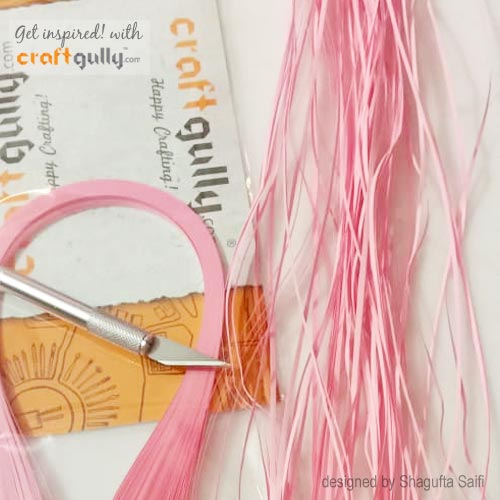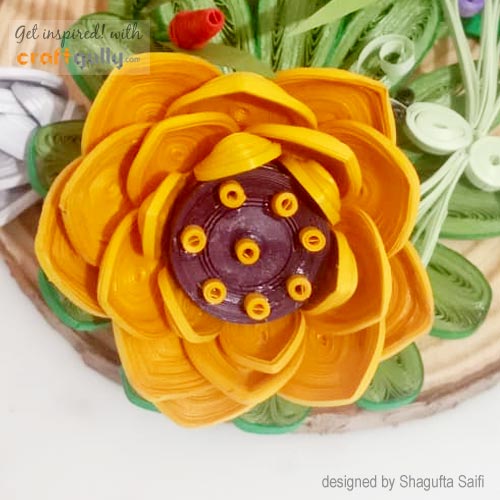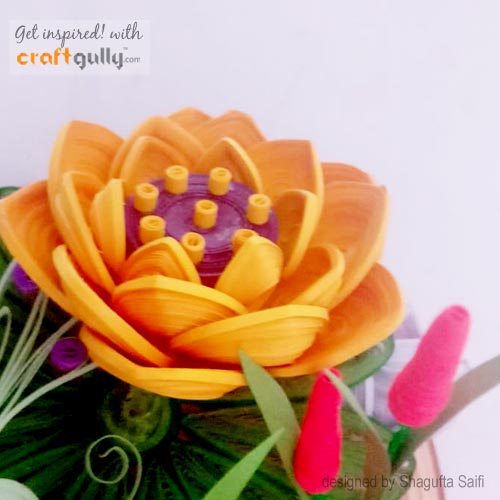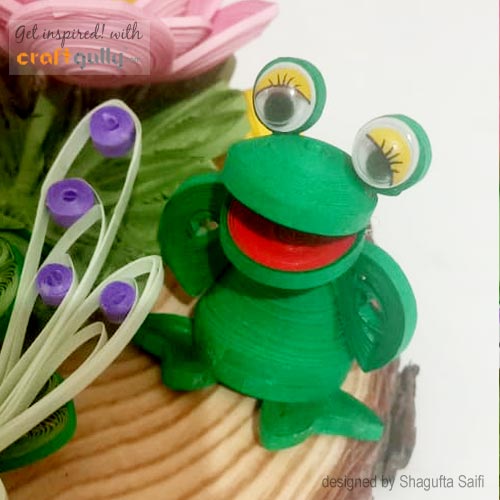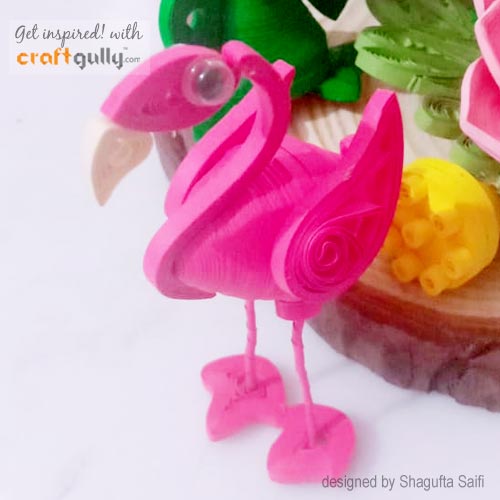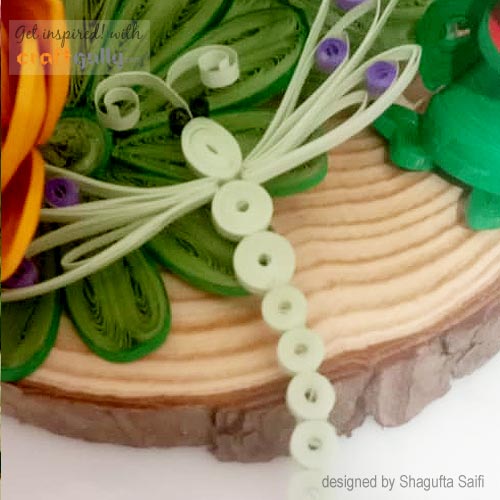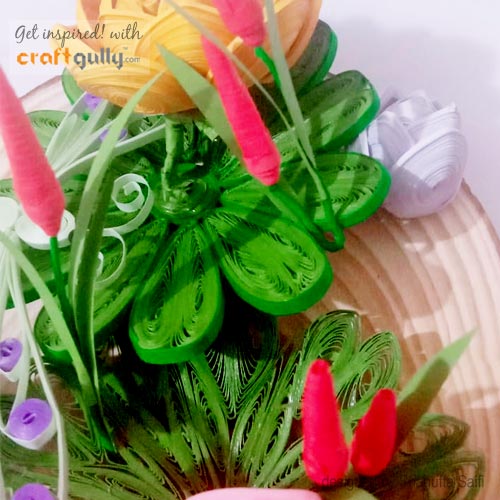 Craft materials used in this project: