Hello everyone, today I am here to share with you all this very different get well soon card made using the Wood Works paper pack from Scrappy Tales and 2mm quilling strips from CraftGully.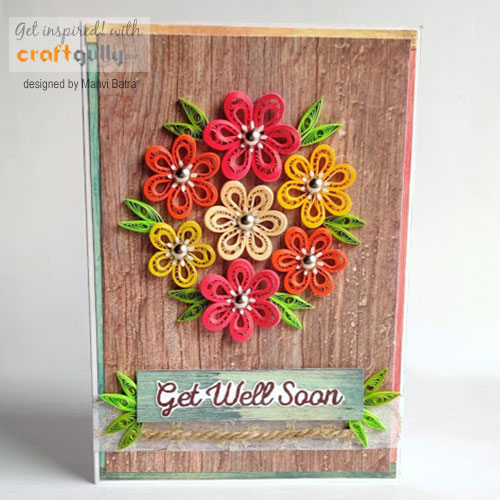 The Wood Works paper pack comes with 12 different wooden textures and each paper is super thick and unique. I love the colored wooden one the most.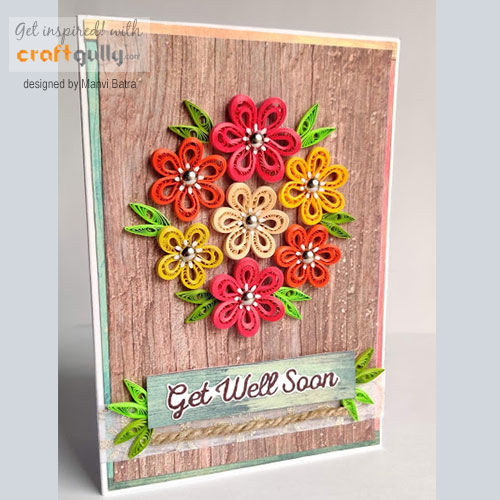 I am also going to share with you all a tutorial on how to make these Malaysian flowers. Sounds great ? Yeah. I am very excited to share this most requested video tutorial with you.
Firstly , talking about the card I used the 300gsm snow-white cardstock from CraftGully as the base. Then I used one of the textured wooden background for the background and co-ordinated it with colored wooden textures sheet on the sides creating an interesting border.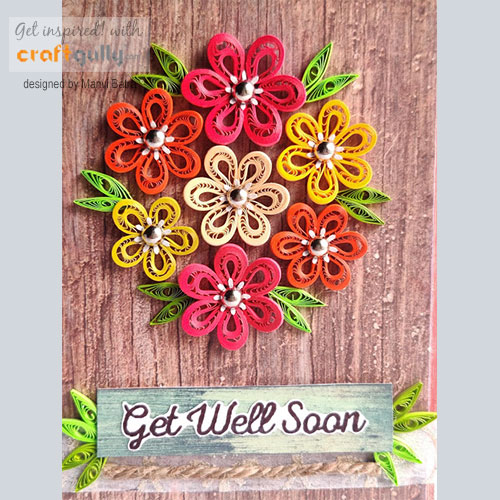 Then I used the 2mm quilling strips exclusively available with CraftGully to make the Malaysian flowers. Don't forget to check out the tutorial on the same given below.
To add a sentiment , firstly , I used the woolly glitter sheets (my favourite) and then I put up a colored wooden background on it in a 3D way. Then I fussy get the sentiment and pasted it.
Lastly, to complete the whole feel of the card I used a small piece of twine as well.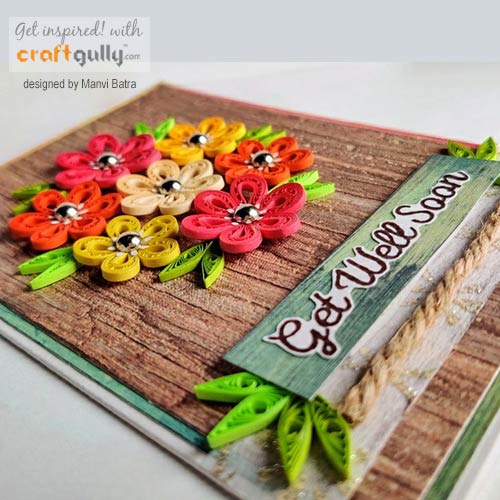 Craft Supplies used: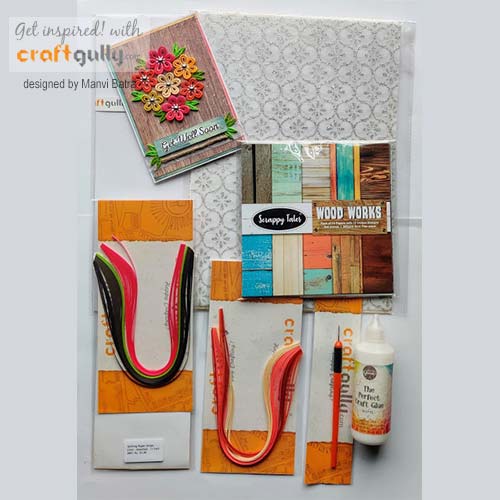 Scrappy Tales Wood Works Paper Pack
CraftGully Quilling paper strips 2mm
The Perfect Craft Glue - Matte
Here's the video tutorial:
I hope you liked this project and the tutorial as well. Don't forget to share your views about it.

Manvi