Hey Guys! I am here today with a cute tulip handbag.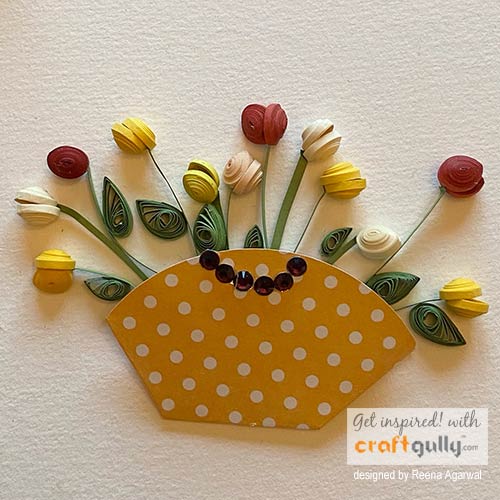 Here is the super simple tutorial video on how to make this miniature tulips in a handbag!
A quick round up on how to make these:
Tulips: Join two 2mm strips of your choice of colour. Make a tight coil and pinch one end to make a petal shape. Glue two petals as in the video and add a green strip as a stem.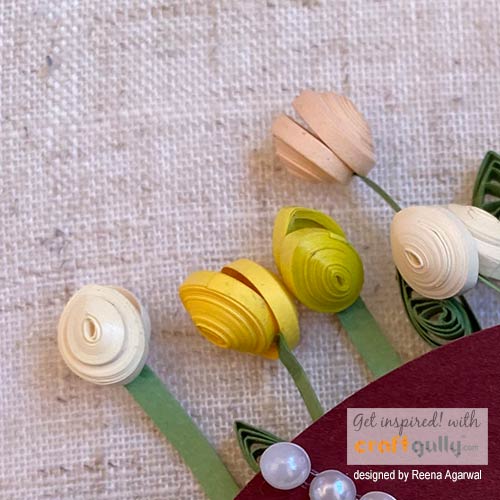 Leave: Take a green strip. Cut in half. Make a loose coil and pinch at one end to make tear drop/ petal shape.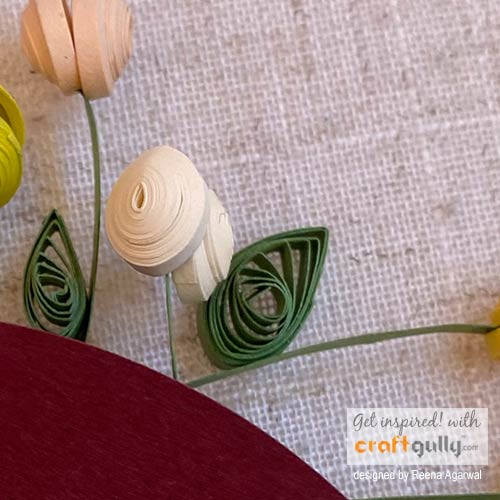 Handbag: Cut a circle from a cardstock/ pattern paper (with CraftGully metal round dies) or use a paper doily. Use the stick-on rhinestones to make the handle of the handbag.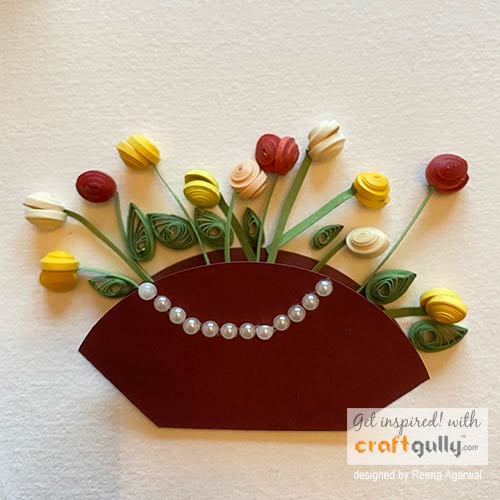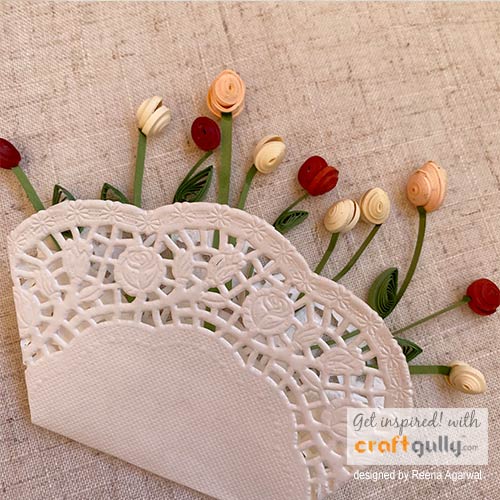 You can use these on Invitation bag/ envelope or as a framed gift, fridge magnet, floral card or even as an embellishment.
Materials used in the project:
Hope you enjoyed the project!
Happy Crafting!