Hello everyone,
I am back with another amazing inspiration project for you all.
This time I have used the FREE Monogram alphabet printable available on the website.
I have used the letter F to make this home decor frame.
So, to start with I first downloaded the letter and printed it. Then to make it interactive, I sketched this flamingo signifying F for flamingo inside the letter. Then, I used The Perfect Craft Glue - Matte which is best for on-edge technique to do the edging of the artwork. This glue never leaves a mark when dried and is super amazing. Then I went ahead to fill the letter using loose coils. To fill the flamingo, I used the beehive technique.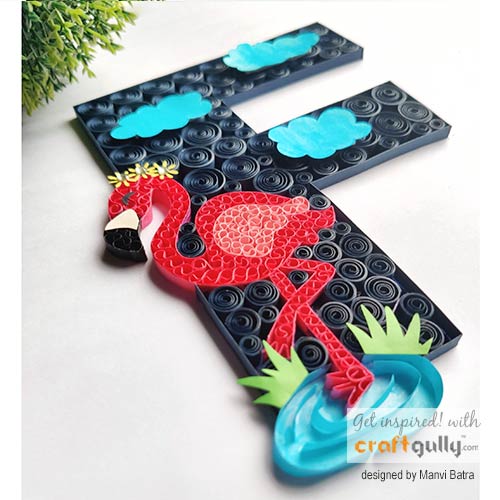 I loved how the shades are complimenting each other.
To add more details, I added the clouds and grass. I also added that little floral tiara on the flamingo and it looks so adorable. I totally loved the outcome.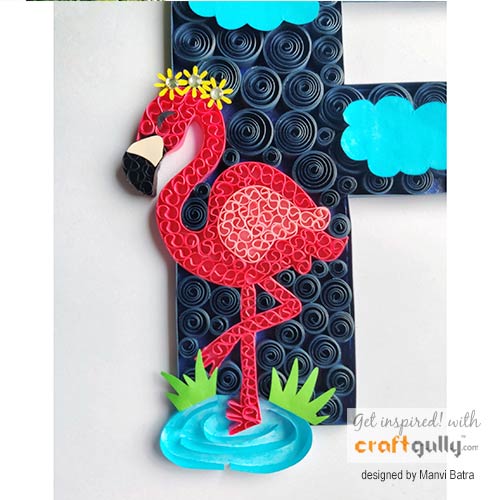 You can also write some quotes like in this one , we can write - you are FLAMAZING. This would also serve as a perfect gift for little kids as room decor piece.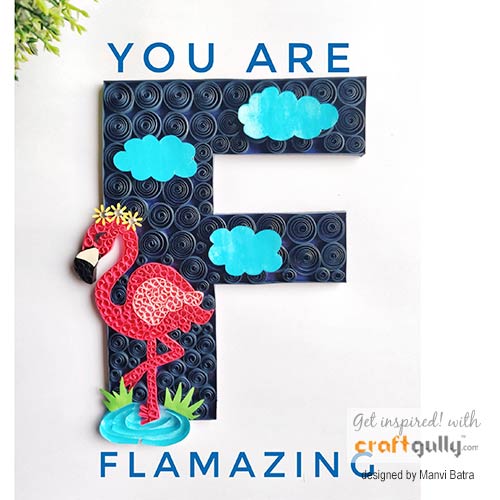 The possibilities with these alphabets are endless, from a birthday banner to a room decor piece, you can make almost anything.
I hope you guys liked this project. Do give it a try.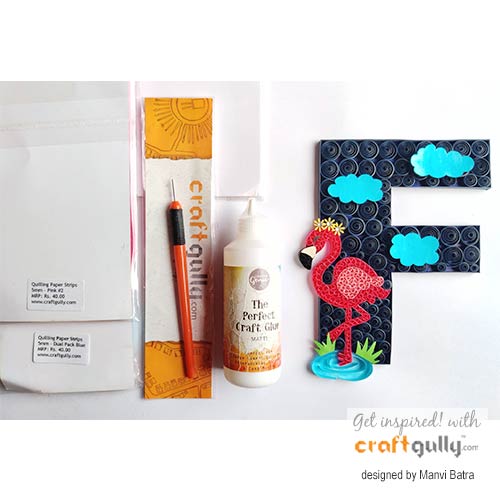 Materials required :-