Hello everyone !
Today I am on the blog sharing this very cute keychain made using 5mm quilling paper packs from CraftGully.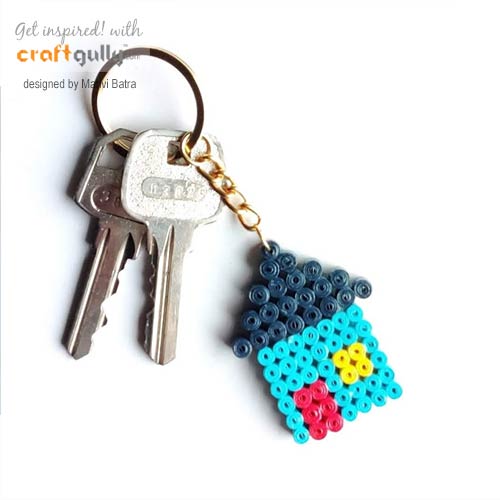 I have used the dual blue pack for making the house. To add details like window and door, I have used different shades. To make it sturdy, I have applied two coats of The Perfect Glaze varnish.
I totally loved this combination and the outcome of it. Not only it's super easy to make but also looks super cute when used.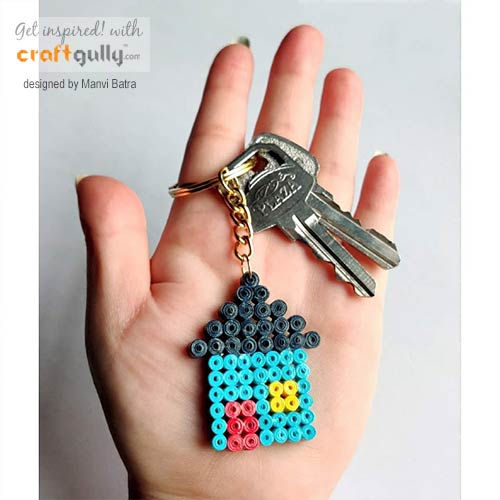 You can also add charms or beads to make it look more attractive. I hope you guys enjoy this project.
Materials used: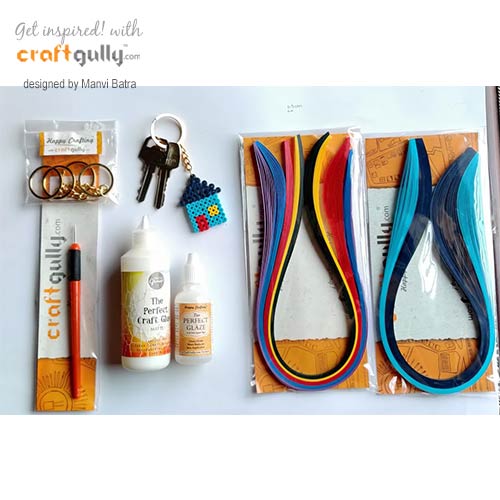 Thanks
Manvi