This one is one of my favourites as I loved making it. It's an ideal gift for a medical professional - doctor or a nurse.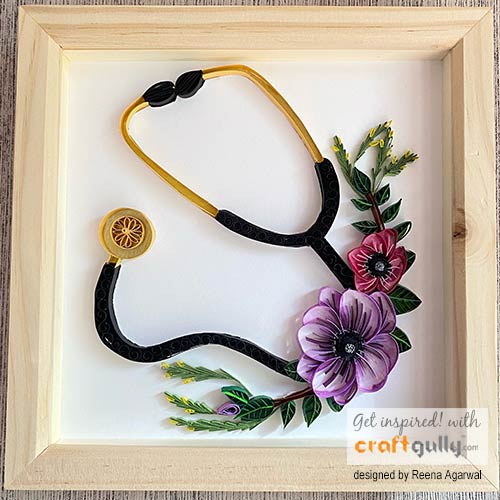 I started off by sketching a stethoscope and a floral swirl separately. Then I coloured them and cut out.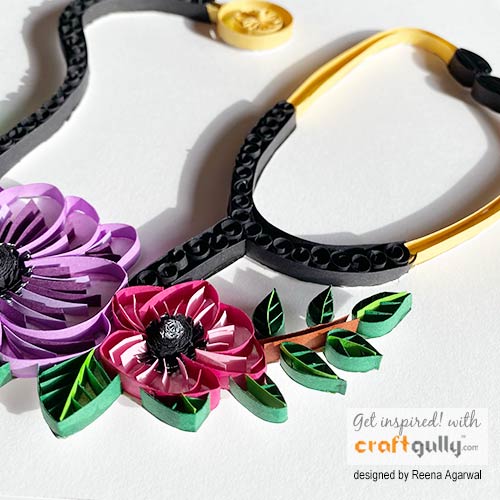 Next step was to do on edge quilling on the outlines. Fringing has been used for the centre of the flowers. Inner details for the flowers have been done with on edge quilling whereas beehive technique has been used inside stethoscope tubing. Diaphragm/ bell has been filled with alternate side looping technique and zigzagging is done inside ear tips of stethoscope.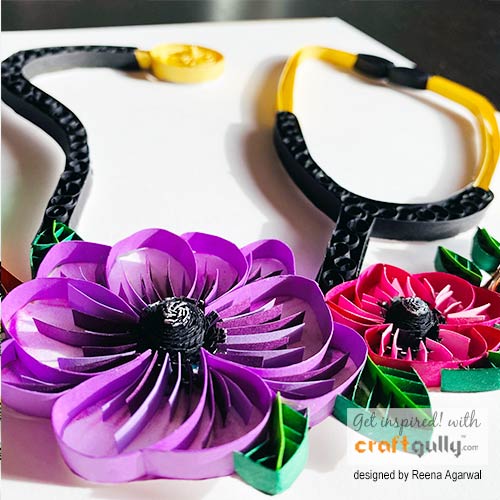 In this project bright colours have been used for the flowers so as to give a contrast to the dull black colour of stethoscope. Also the frame used is light wood colour so as to soften the dark colours used in the project.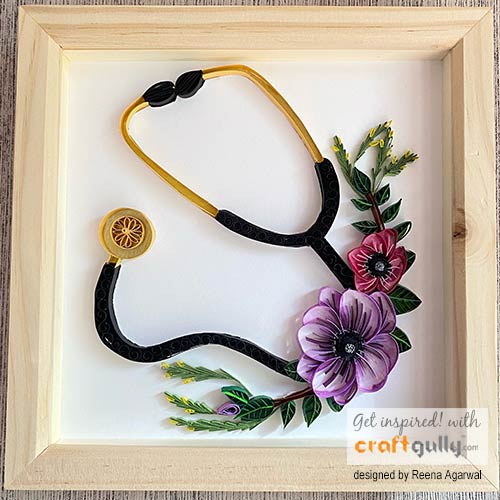 Hope this inspires you to make more!
Materials used in this project: