Hello Friends!
Everyone has been preparing for Father's Day, and I thought this card suited the occasion!
It's always difficult to make masculine cards. Moreover the colours I have used for this project are unique as well, green suit, yellow shirt with a multi coloured tie and handkerchief.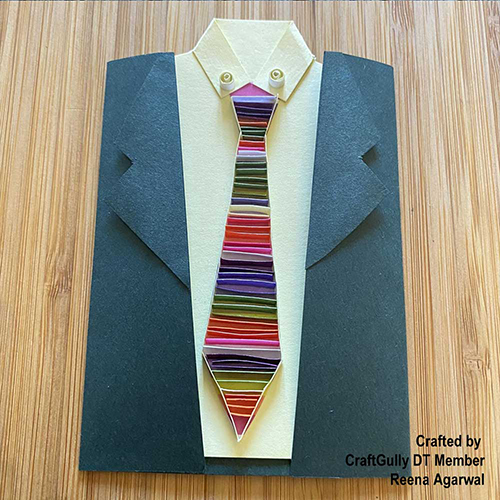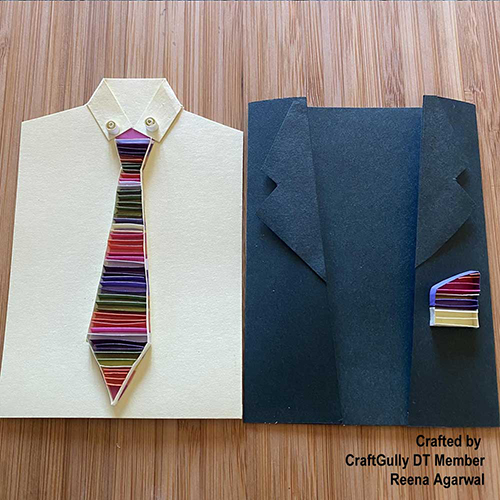 Here's a step by step pictorial tutorial for this card. Quilling technique used here is on edge. At the back of the shirt I have glued a note so that daddy's little princess or champ can express their love.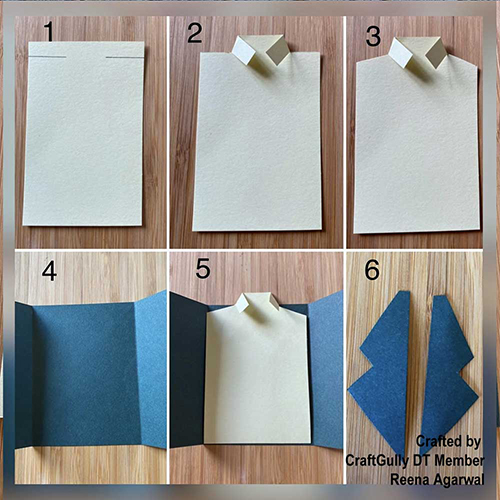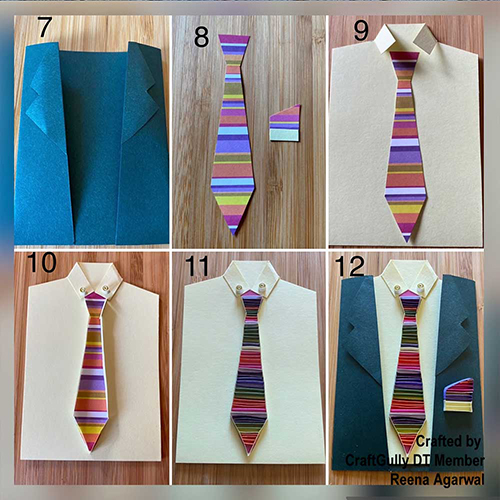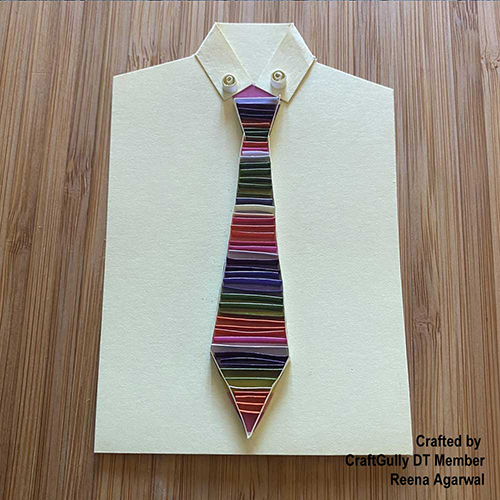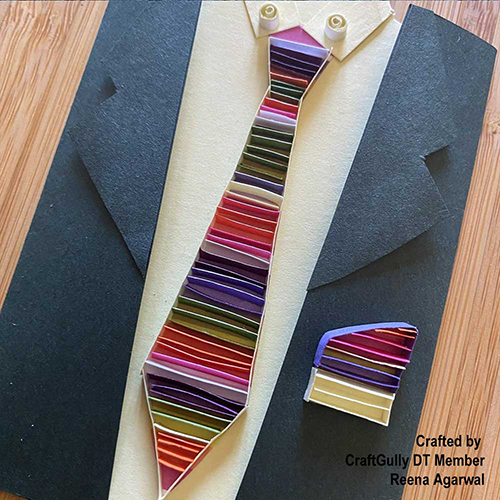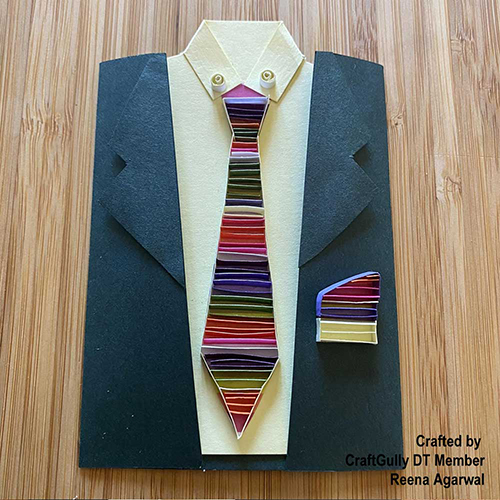 Materials used in this project:
Hope you like it! I know of one dad who will be glad to receive this card for Father's Day, it will suit him just fine!