Hello everyone!
Quilling is super fun and its even better when you combine it with other embellishments to create new looks. This time I've come up with antique Kundan Jewellery and a designer bookmark.
Kundan Jewellery - The base of these red and green earrings and pendant is quilled tight closed coils. I've embellished the tight coils with faux kundan stones and pearls to give the jewellery antique look. This jewellery goes perfect with Indian ethnic wear.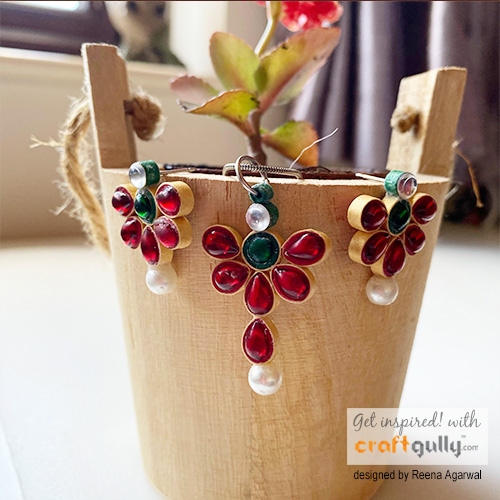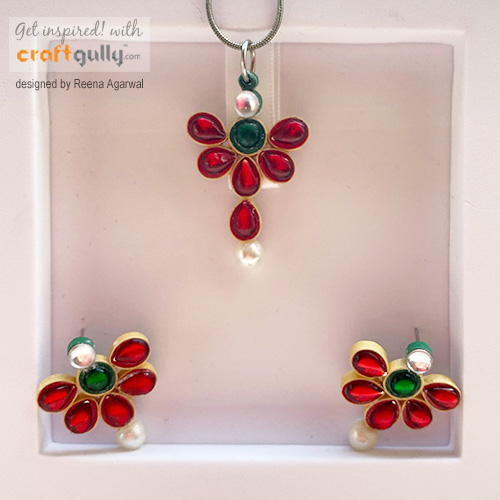 Peacock Bookmark - I've used the 3mm peacock pack quilling strips for this. Eye, body and feathers of the peacock have been embellished with faux kundan stones . I've also highlighted the feathers with golden pen. Kundan stones and golden pen give the peacock richer designer appeal. This is a perfect gift for colleagues and friends.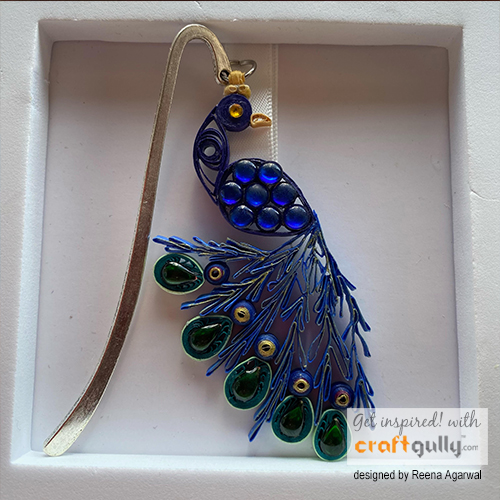 Hope you like these!
Materials used in this project: