The Square Scrapcard
Hello Everyone!
This is a square shaped Scrapcard having a 3D frame on one side and 3D hearts on the left.
The pictures can be placed inside the frame and the hearts can be used to write some warm wishes and blessings.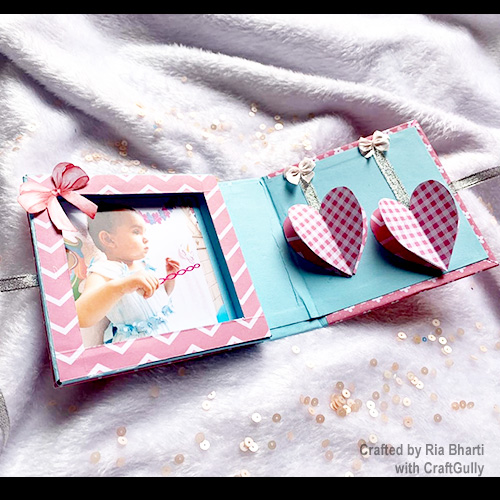 The card has a combination of light blue and pink shades along with the silver ribbon adding a little shimmery look to the project as a whole.
Also, the sequins add bling to the cover in an elegant way.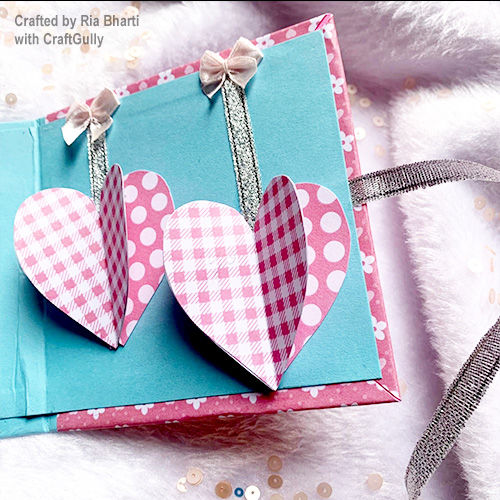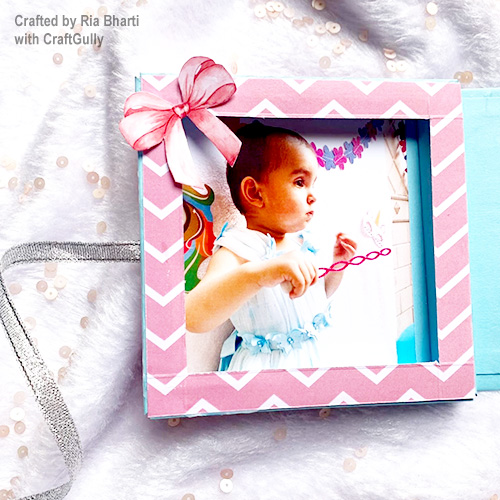 Materials Used :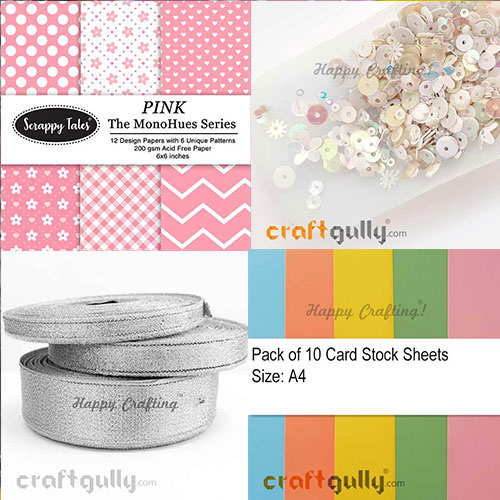 Hope you liked this project!
-Ria