Twilight Mandala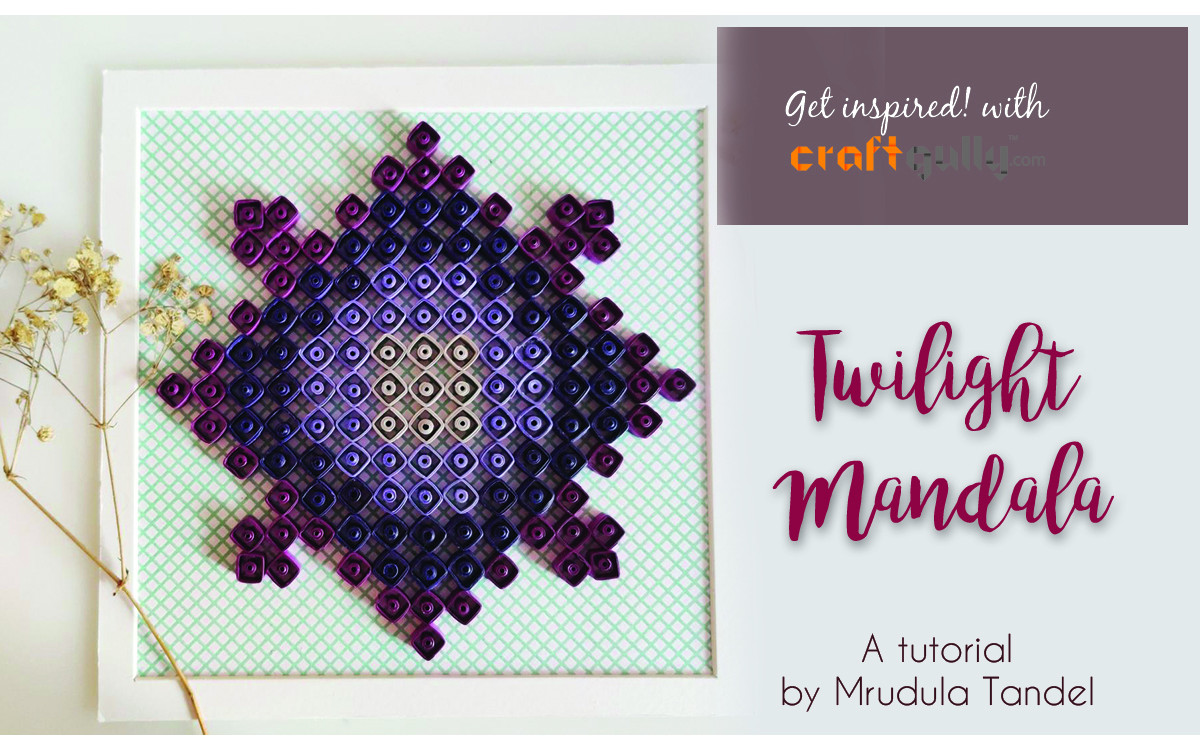 Hey, all the craft lovers! Have you ever thought of using pattern papers in quilling? Did you know, the Scrappy Tales Pattern Papers by CraftGully can actually make it very easy to make your own Geometric Mandalas? Intrigued? Let's see how.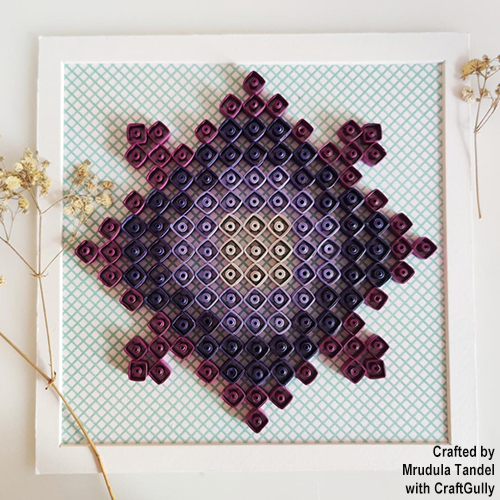 You will need square pattern paper sheet from. the Simply Lines Pattern Paper Pack to build the mandala shown here. Using a pencil and scale, mark the centre on the pattern paper and draw the base pattern to confirm the centre.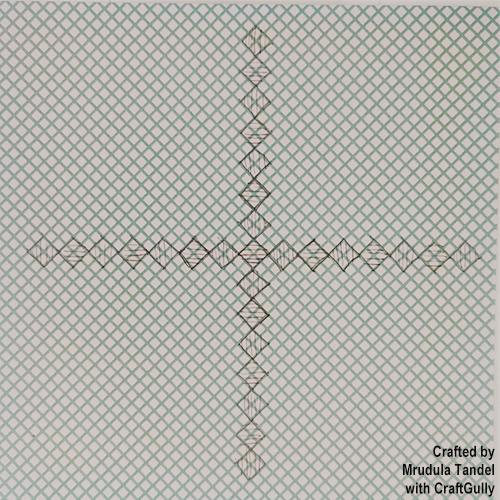 You will need a pack of the 5mm Twilight themed quilling strips here (you can use any color of your choice if you want. Monochrome shades of colors will give you a great effect).
Cut each strip in 1/4 (approx. 11cm) and using the Square Quilling Border Tool, make a perfect square of size 0.5x0.5cm (use the smallest part of your square tool, that will give you this exact size). You will need the following number of squares for each colour -
Colour 1 - 9 squares
Colour 2 - 28 squares
Colour 3 - 44 squares
Colour 4 - 48 squares
Next, cut the strips in 1/8 (approx. 5.5cm) and make tight coils using the CraftGully Quilling Needle Tool. You will again need the same number of coils as shown above.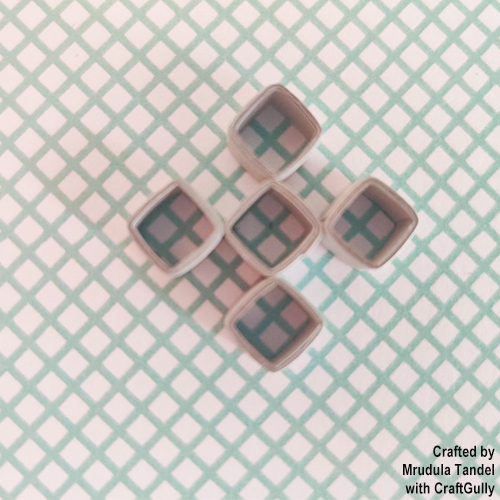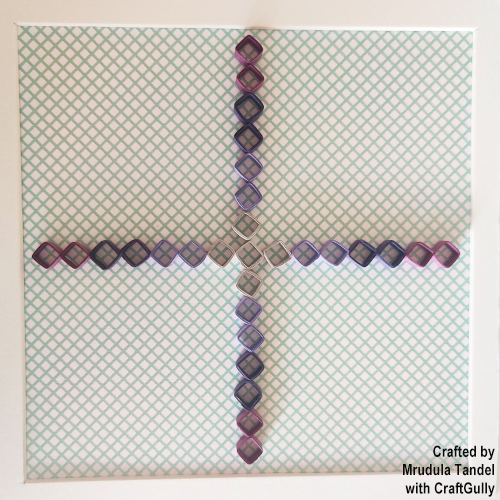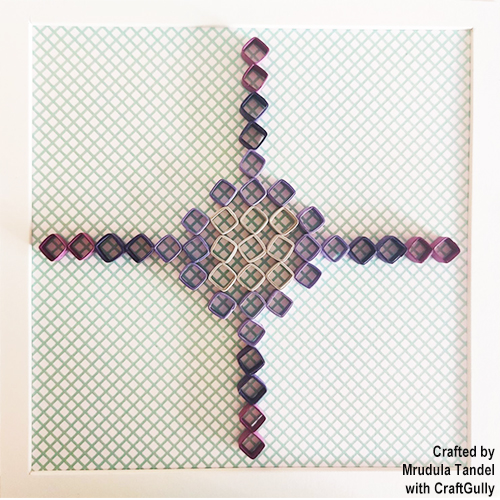 Start placing the squares on the pattern paper as shown here. The square guide on the pattern paper will help you in placing these squares easily (you can imagine how difficult it would be otherwise!).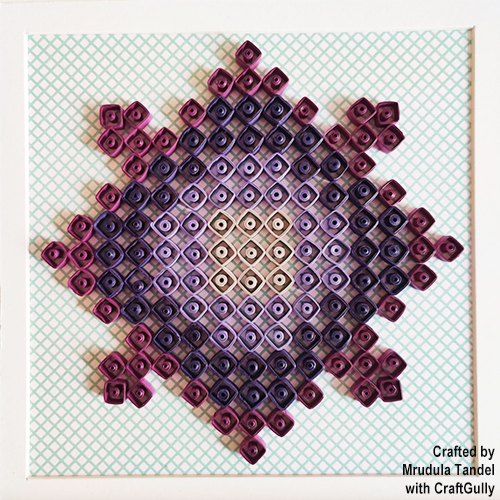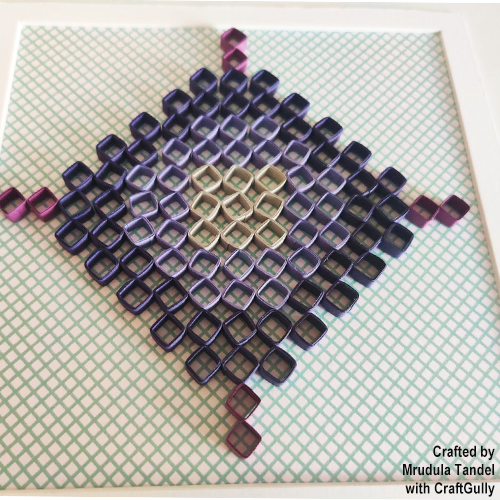 After all the squares are done as per the design shown, stick the same colored tight coils in the centre of each square to make the mandala look more beautiful and colorful. Your Geometric Quilling Mandala is ready!!
You can now use your imagination to build more and more interesting patterns using these pattern papers easily. Play with different colors and make them more attractive and beautiful!!
Materials Used: