I'm here today to share a simple yet classy earrings that you can make with aluminium wires.
For these multicolored earrings, I shaped the silver aluminium wire from CraftGully around a round object and made loops at the ends. I wrapped the beads using thin wire around the frame using acrylic beads from CraftGully. I then looped german silver beads in the centre with headpins. I added earring hooks using jump rings and the handmade wire earrings are ready!!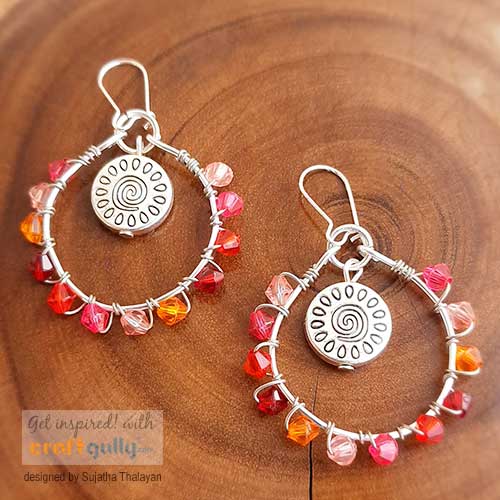 For these maroon earrings, I started making a coil using round nose pliers and wrapped few crystals. I made a loop at the ends and added earring hooks.. that's it!
Your wire wrapped earrings are ready in a jiffy!!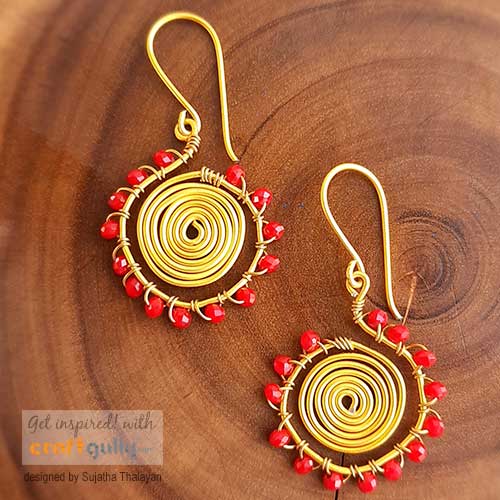 Materials used for these earrings