Adhesives - B7000 - 110ml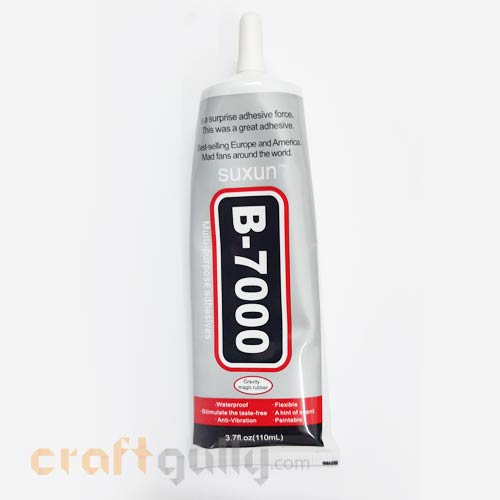 Product Code:

CG-5802

Cashback: Rs.1.99
Delivery Time: Usually delivered within 7 business days anywhere in India
Shipping Cost: Free if total order is more than Rs. 599, else add Rs.69

Availability:

Out Of Stock
---
---
Tags: jewellery adhesive, strong adhesive,
Transparent Colour. Solvent Free. Room Temperature Curing.
A professional jewellery making glue with a needle point nozzle that makes it perfect to adhere even the smallest of elements together.
Suitable for all types of materials including metal, glass, crystal, ceramic, stones and more.
Quantity: 110ml tube packing
For best results:
Clean and dry both surfaces
Apply a thin layer and wait for a minute before sticking and applying little pressure
Depending on the area of use, allow 12-24 hour curing time for permanent results.
Keep tube nozzle closed when not in use.
Note:
Use in a ventilated area
Not for use by children
True color/s may vary slightly from what you see on your screen
The product is currently Out-of-Stock. Enter your email address below and we will notify you as soon as the product is available.
---
---