Scratch Knife (Bone Folder)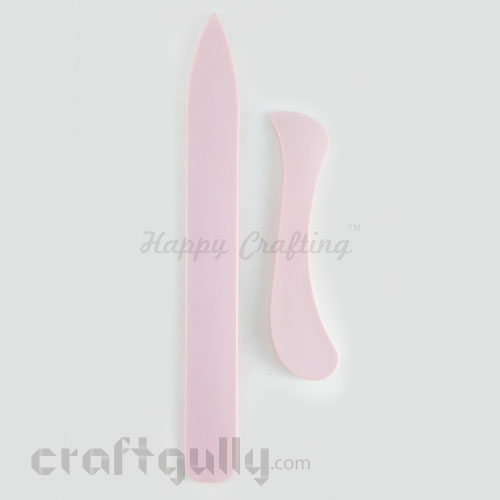 Product Code:

CG-2223

Cashback: Rs.2.60
Delivery Time: Usually delivered within 7 business days anywhere in India
Shipping Cost: Free if total order is more than Rs. 599, else add Rs.69

Availability:

Out Of Stock
---
---
Tags: punch_craft, scrapbooking,
The perfect accessory for your all your scoring, folding, creasing and embossing, this long lasting pair of bone folders is a must-have for your craft tool box
Size:
Scoring Tool (with one end pointed): 200mm x 25mm
Creasing/Scoring Tool: 120mm x 25mm
True color/s may vary slightly from what you see on your screen.
Related Products
The product is currently Out-of-Stock. Enter your email address below and we will notify you as soon as the product is available.
---
---