Mini School Backpack Album
06 May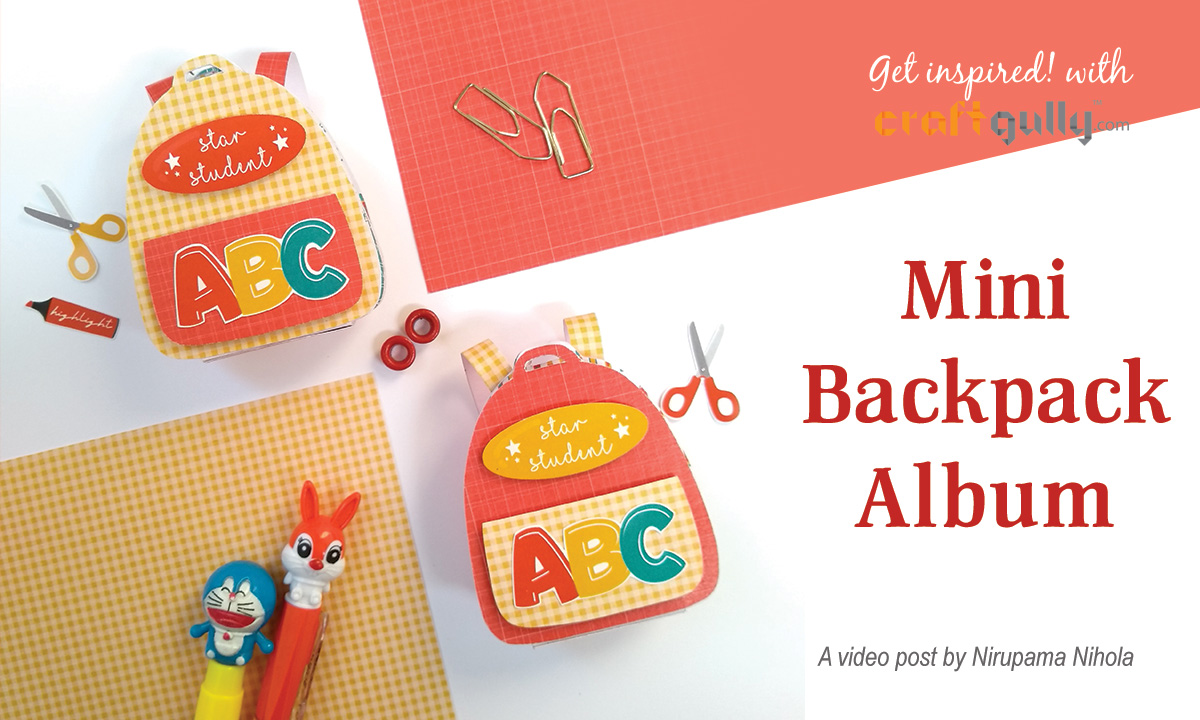 Hello guys,
Today I'm here with a fun project, mini school backpack album.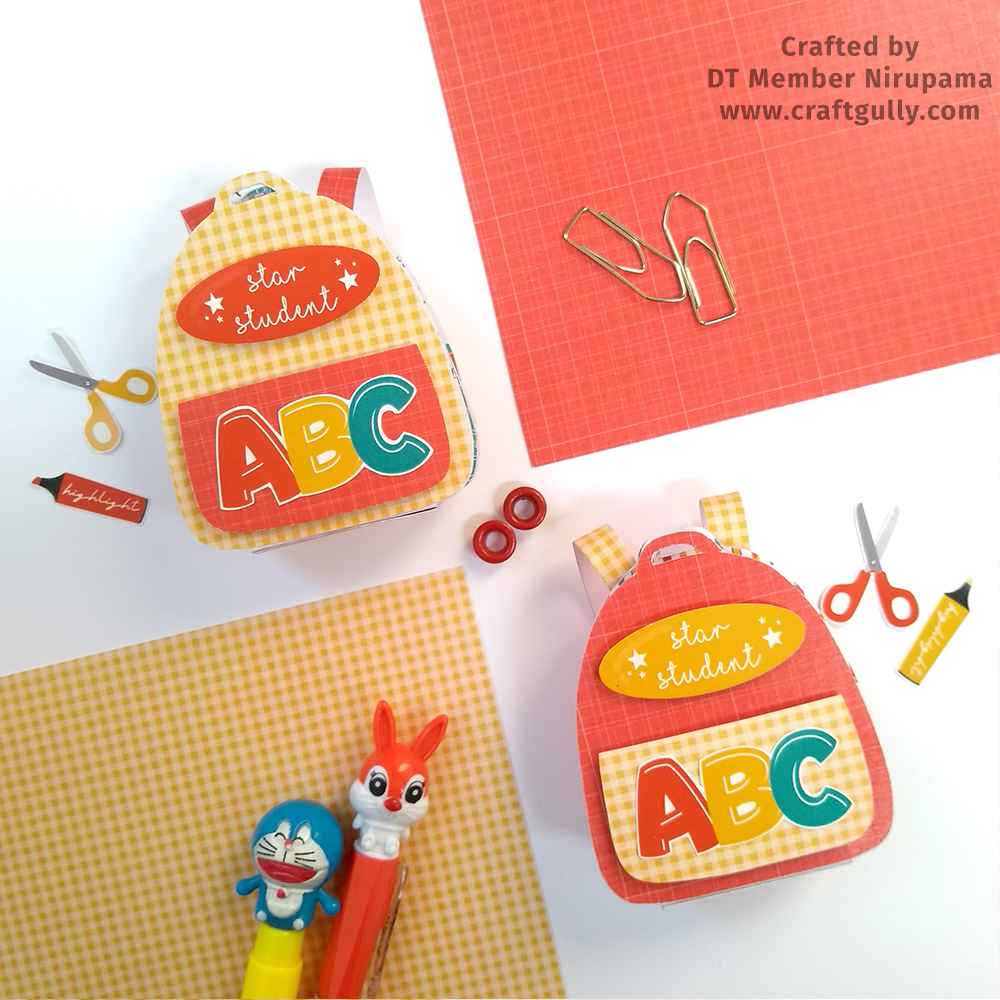 How fun it could be to put your child's back to school pictures or your vacation memories in a funky backpack album?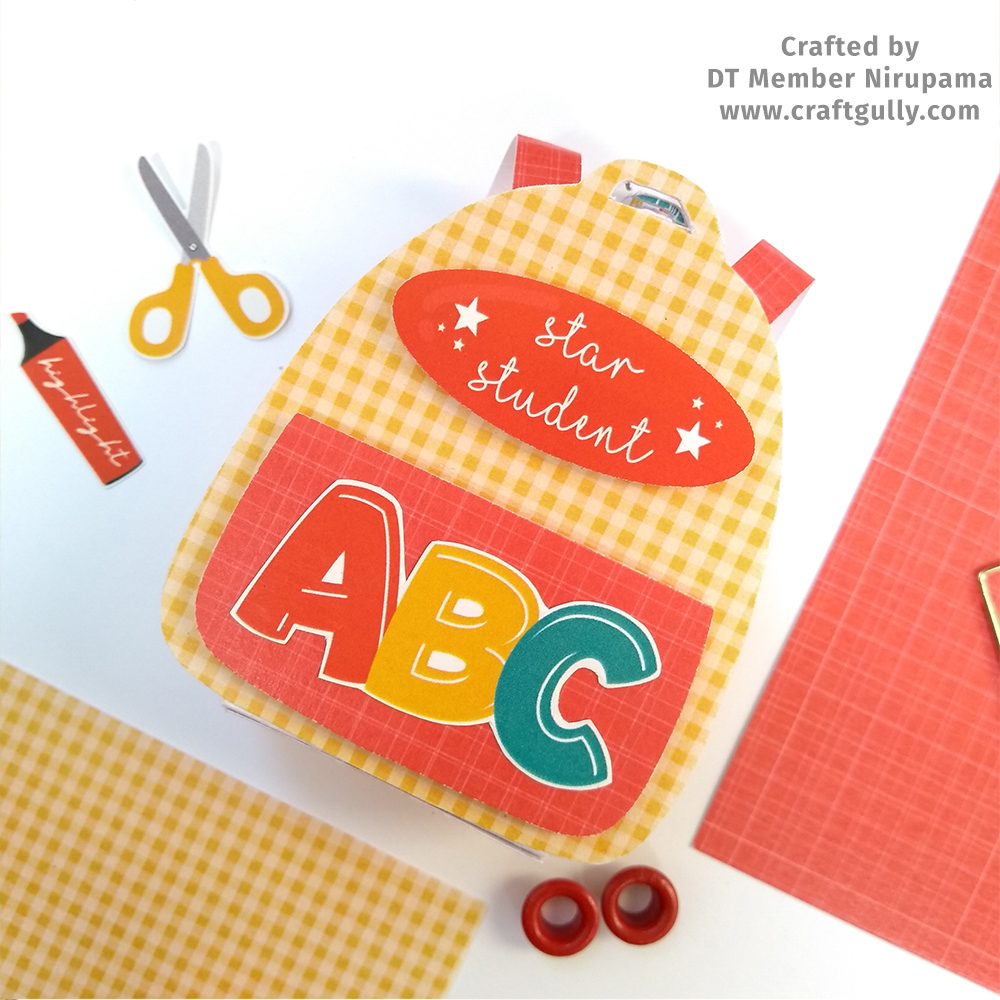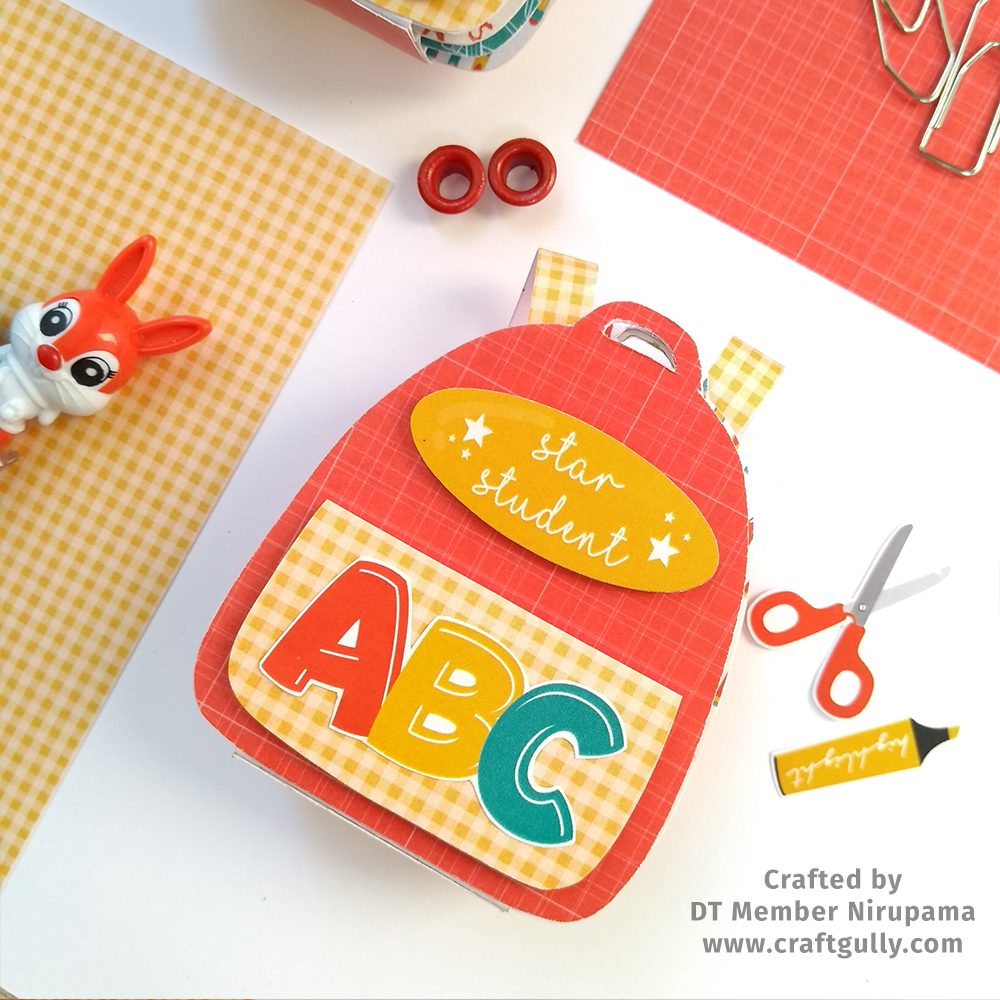 So come & make it with me:
Step 2: To make the hidden hinge, cut 3.8×7.5cm and score at 1,1.5,2.5,3.5,4,5,6,6.5cm on 7.5cm side.
Step 3
: Add
tacky tape
on all 1cm parts and stick them to make hinges.
Step 5: Cover the backs of the pages.
Step 6: To cover the base of the album, you need 1.5×3.8cm paper.
Step 7: To add shoulder straps, cut 2 pieces of 0.8×10.5cm and stick them to the back of the last page.
Step 10: You can also put the funky elements to fill the pockets and embellish the pages.