Good morning, dear CraftGully Friends, welcome to the blog today!
Shylaa here today to share my inspirations. I got the idea to make floral cards which would be a great start to welcome the New Year with their outstanding details and subtleties.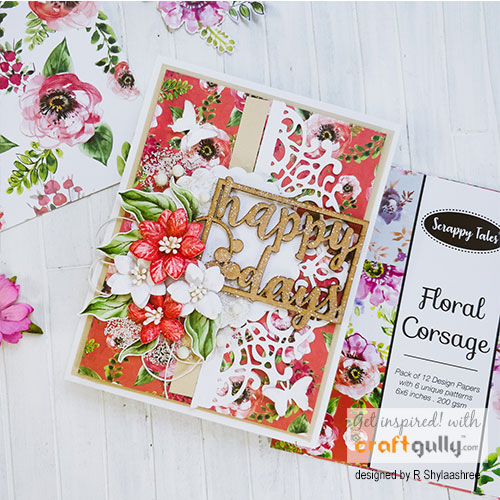 I used papers from with beautiful Floral Corsage design papers. As you can see, the floral motifs are so adorable.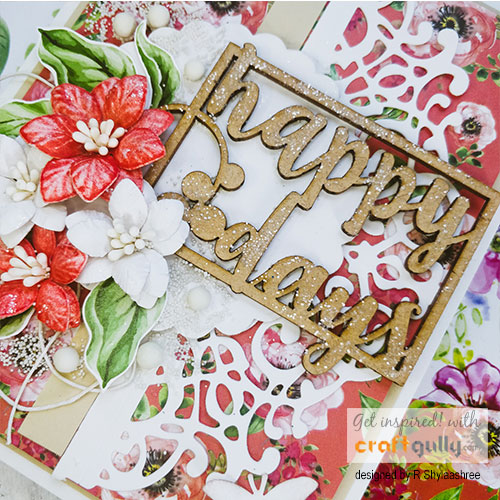 I have taken a A2 size cardbase and used the Floral Corsage design paper for the background. Then layered with white cardstock, fussy cut floral motifs from the same sheet, handmade flowers, and dietcuts.
Finished my card by adding the MDF sentiment, butterflies and spritzed some white & black gesso.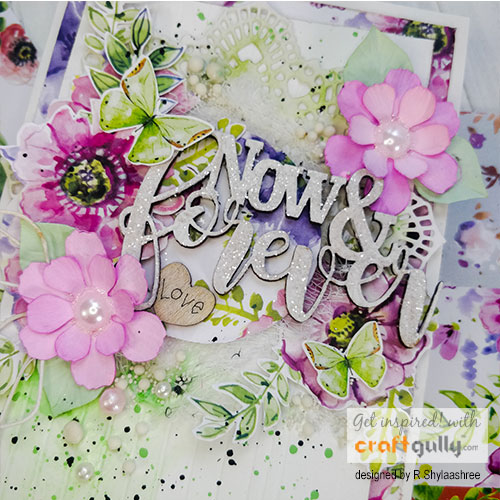 Materials used for these projects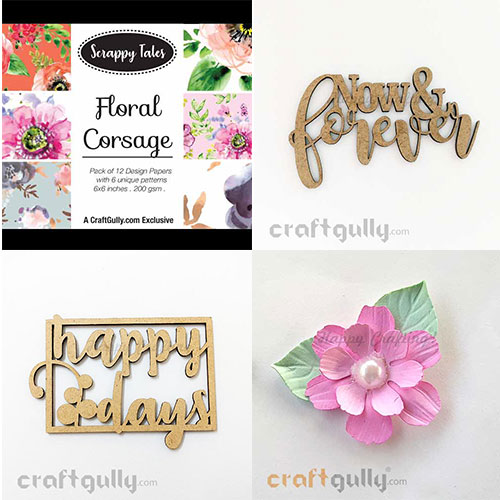 Thank you for stopping by
Do what brings happiness!
And see you soon!
Shylaashree