Supplies you need
1. Transparent Mobile case
2. Fabric paints
3. Brushes
4. The Perfect Glaze by CraftGully
5. Permanent marker black
6. Tooth brush (optional)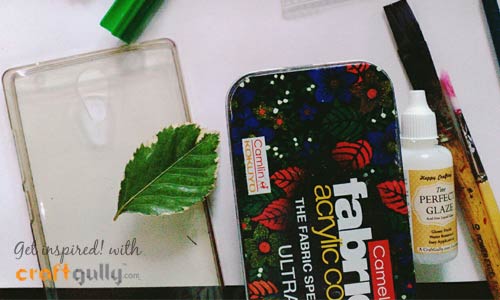 Are you ready?

1. First of all paint a white color coating on the mobile case.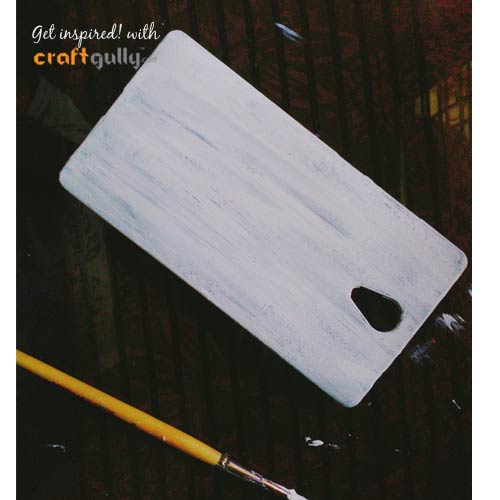 2. After you applied 3 coating of white color now draw your design.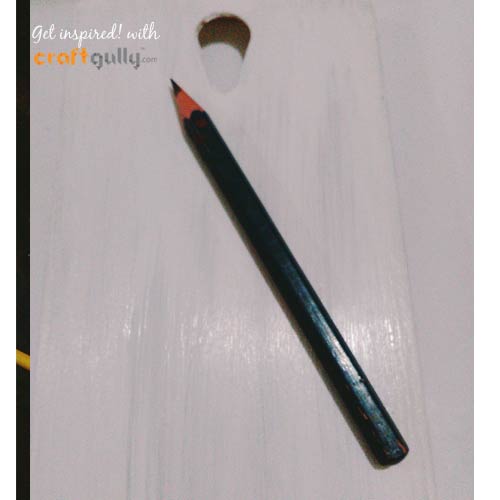 3. After drawing with pencil it is not visible in this image. Outline it with black permanent marker.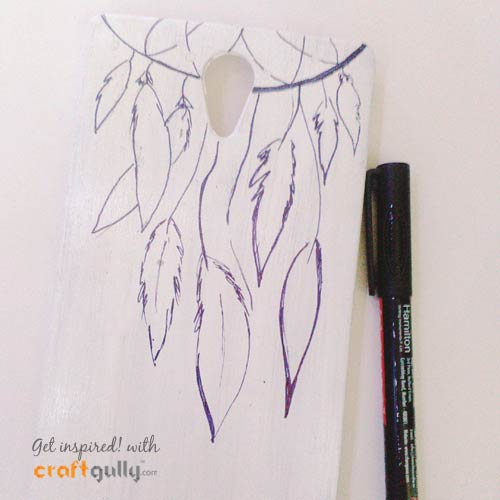 4. Now color the dream catcher according to the color combination you like.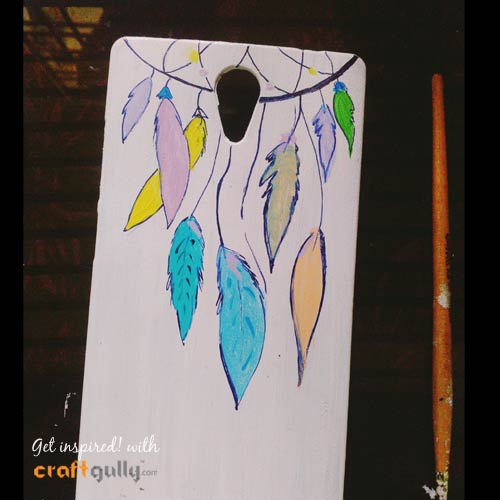 5. Once you colored all the feathers. Add some details to it. With black permanent marker.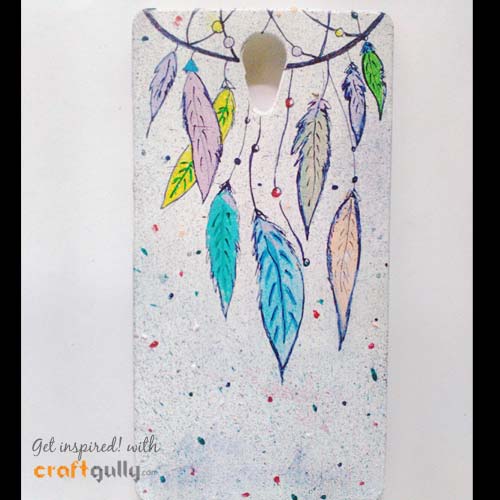 6. Now with the help of a tooth brush spray some paint onto the case, this will give it a finished look.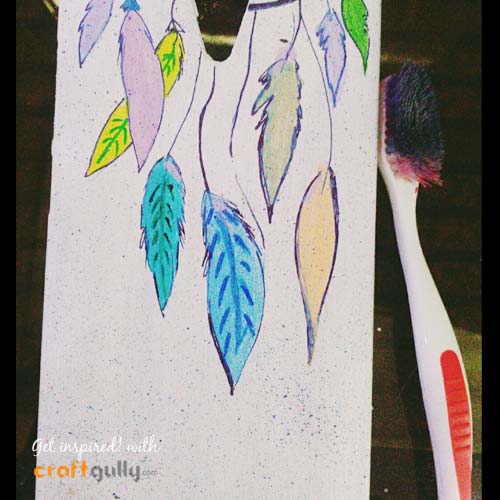 7. Once all of it is done, add around 3 coats of Perfect Glaze. This will make the painted surface waterproof.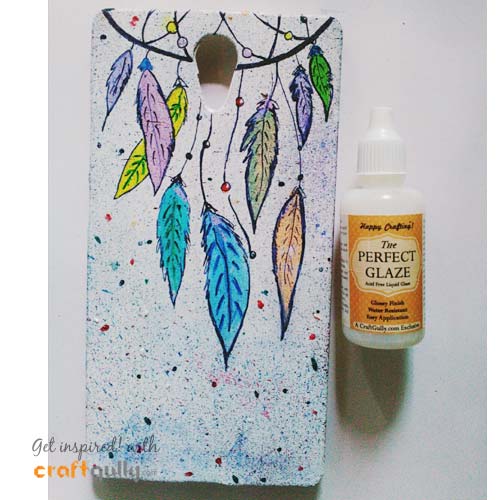 There you have it - your own personalized mobile case.