Hi all , I am back with a new DT post for CraftGully supplies. The gorgeous decoupage papers from The Great Master Series #1 were too beautiful to resist.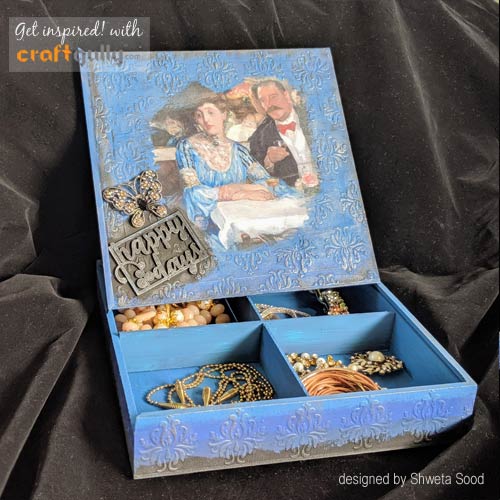 I incorporated decoupage with a mixed media finish with texture, to complete the look of this jewellery box.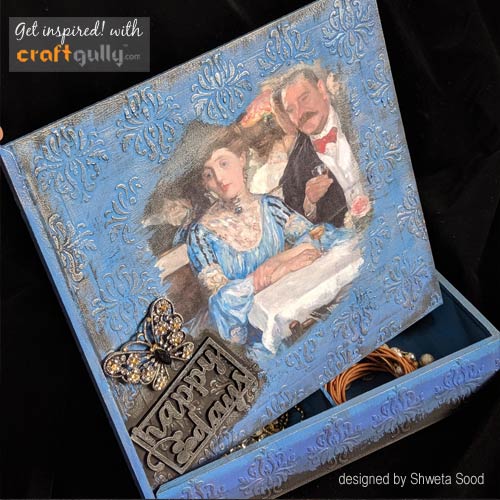 I first decoupaged the top with the Great Masters Series decoupage paper. Then with the help of a stencil and Creative Genie Texture Paste I made motives on the side of the box and decoupaged design.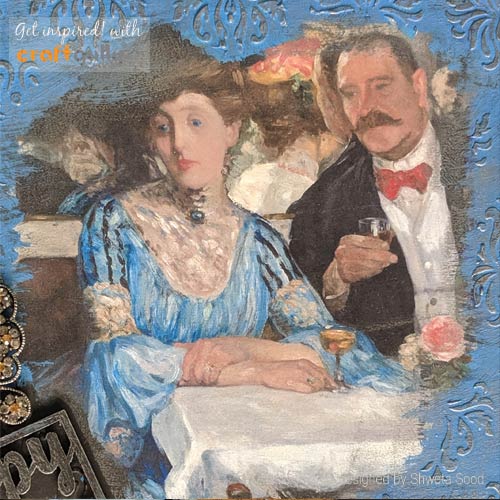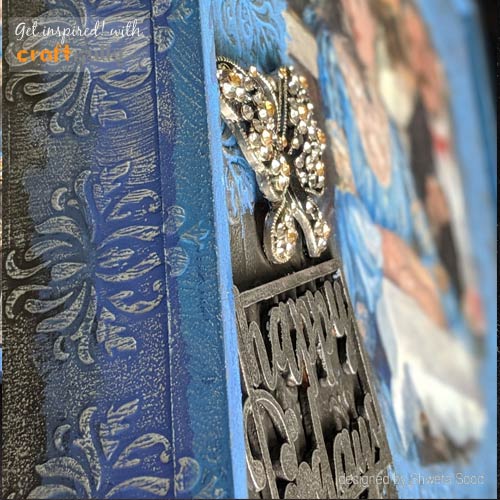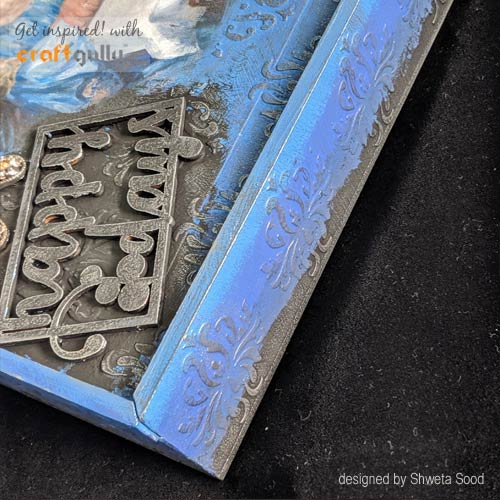 I then used the Creative Genie chalk paints to give a gradual shaded look to the box. When it was completely dry, I added the black coloured sentiment Happy Days from the store and a butterfly from my old stash.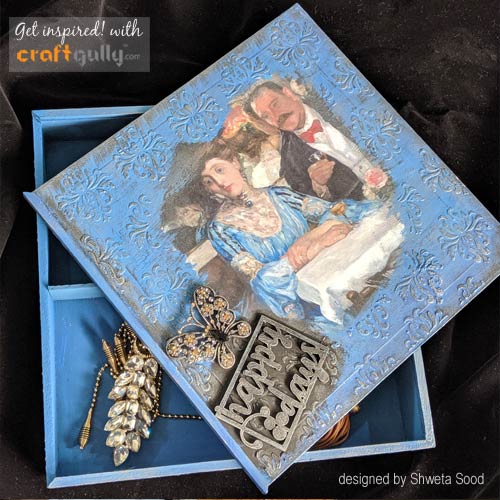 Finally I used metallic silver wax to give it a highlight to the textured motives.
The final look was completed by varnishing the entire box.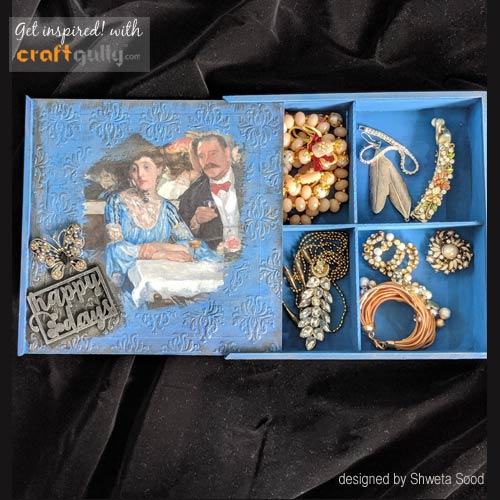 I hope you love and get inspired by the subtle beauty of this jewellery box.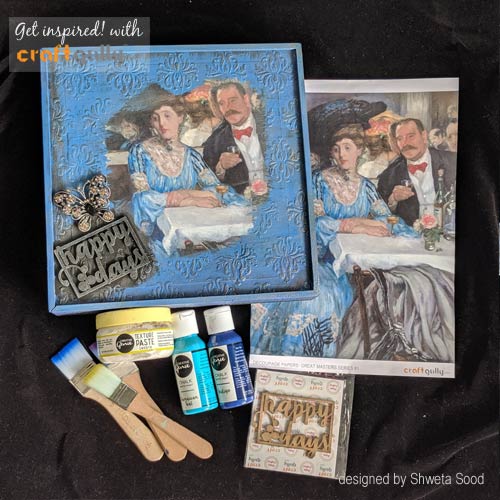 Craft supplies used in this project: