In this world of fast moving messages, a small little card goes a long way even just to say that you are thinking of someone.
In this card, we have used metallic card stock along with one of the papers from the 6x6 Scrappy Tales Black Monohues Series Pack.
What sets this card apart is that we have used pencil colours to completely change the look of the pattern paper.
We love the Scrappy Tales Black Monohues Series Pack as it is so versatile and allows for clean minimalistic projects that don't need to be over the top.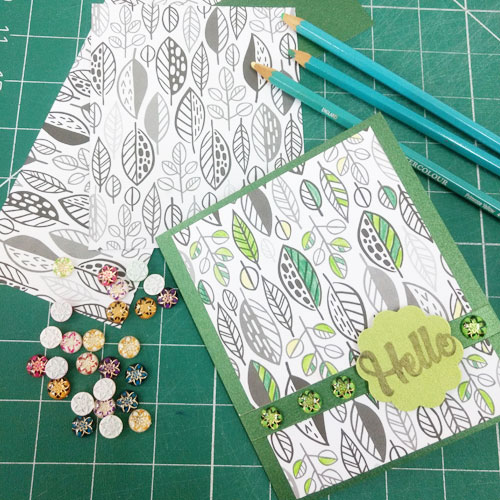 A few little colour co-ordinated flatbacks on an overlaid strip of cardstock helps to add another dimension to the card. A simple sentiment of your choice stamped on to one of the die-cut shapes and you have your pretty little card ready.
It helps to make such general cards in advance as you never know when you might want to use one at the last minute!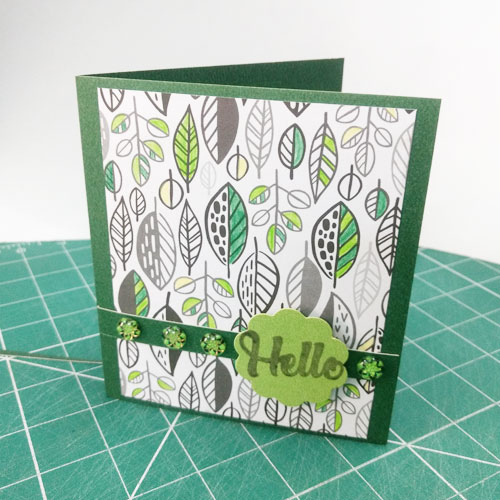 Materials used: