Hi,
Today I have made a paper backpack with wish cards.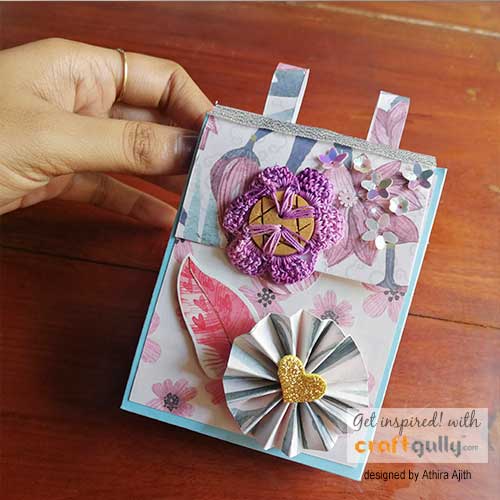 First, I drew a layout of the paper backpack.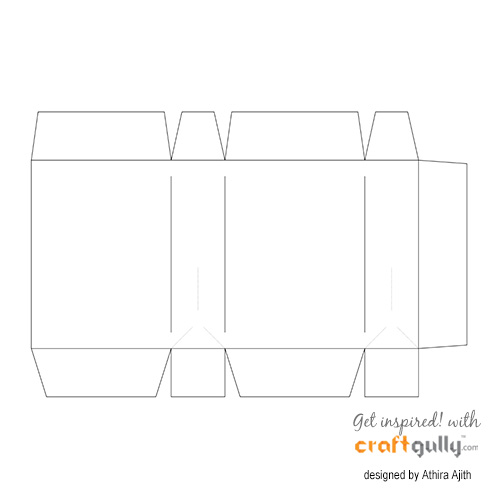 Then I made the backpack by cutting and sticking the layout accordingly. I have used blue colour A4 cardstock for the same.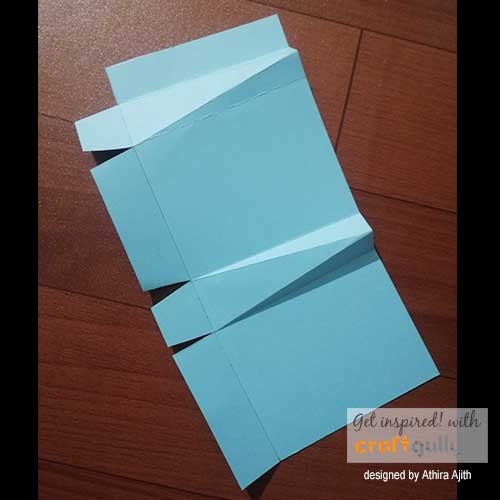 Then I have used the paperpack Eastern Touch by Scrappy Tales to decorate it.
I have attached two straps behind the backpack making it a bag. For decorating, I have used the crochet flower. I have also made a rosette with the patterned paper and have added some super cute white lustre sequins.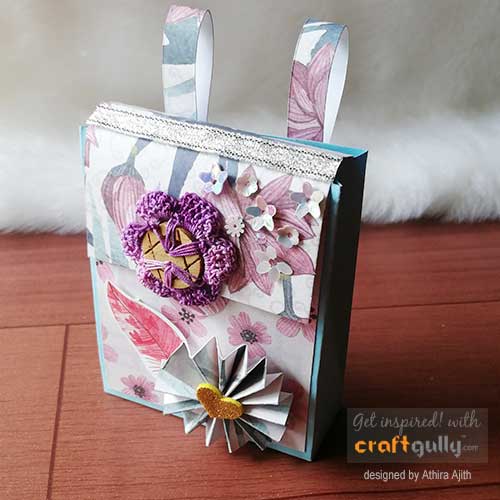 I made a few wish cards to keep inside the backpack. A shaker card with white sequins, a photo frame, a wish tag, a photo tag and a tagged cards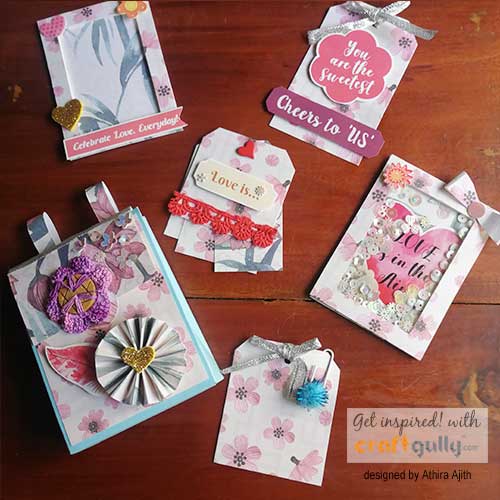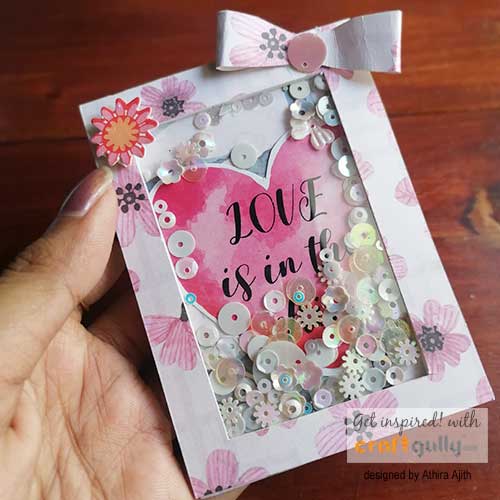 I have used the patterned paper for making the cards. The decorations were done by sequins, 3D stickers, Tag elements, crochet flower and felt stickers.
I have used metal heart brads for making the tagged cards. Here is a quick video of the project!
The materials I used are as follows: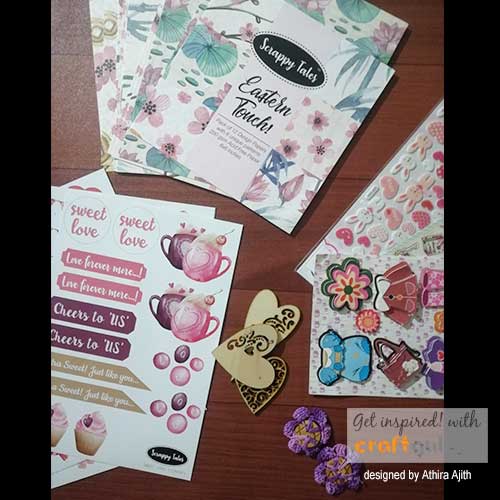 Hope you enjoy making something similar!