Mixed Media Wall Decor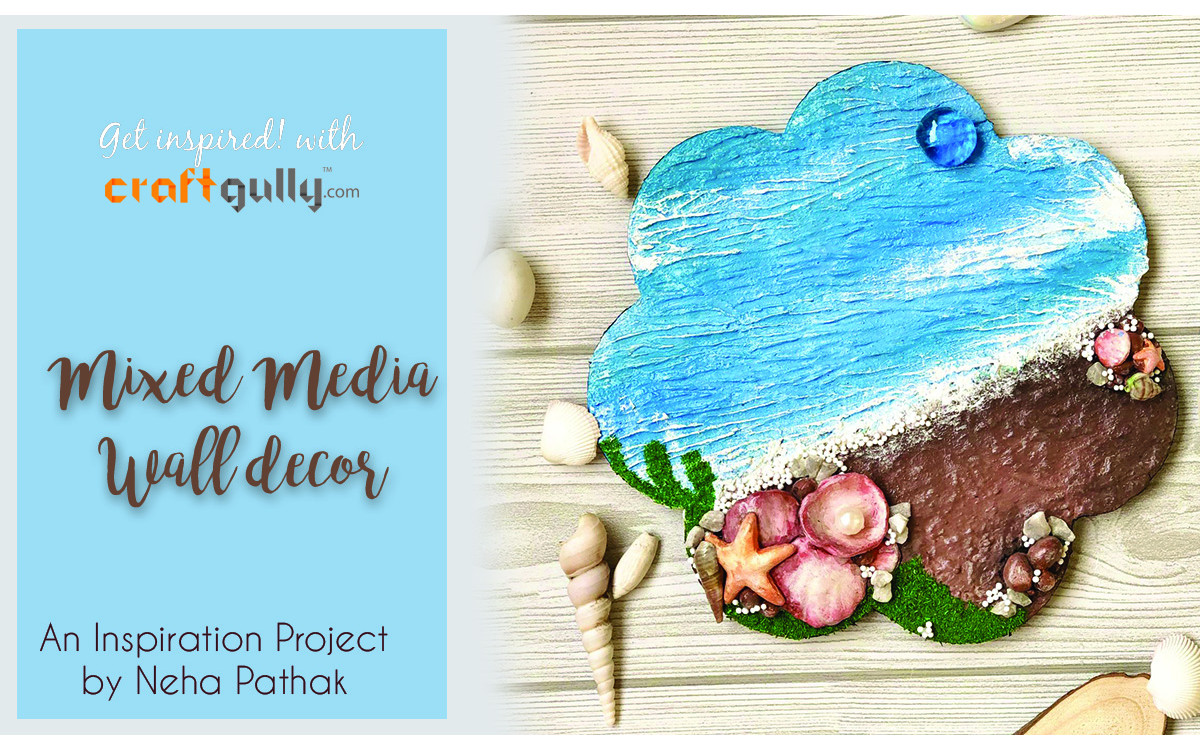 Hello all,
Ever tried an artwork on a beach theme? Today, I have a beach-themed wall decor using some gorgeous Creative Genie chalk paints from CraftGully.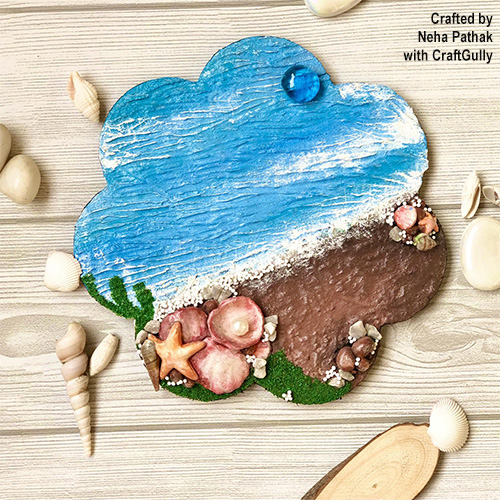 For this project, I used a MDF blank base from CraftGully, and applied a thick layer of Creative Genie Texture Paste- Superfine grain to the whole base.
Then I had divided it into two parts - one for the sea and the other for the beach. I made waves using the back of a round brush for the sea and dabbed the sand area to enhance the sand texture.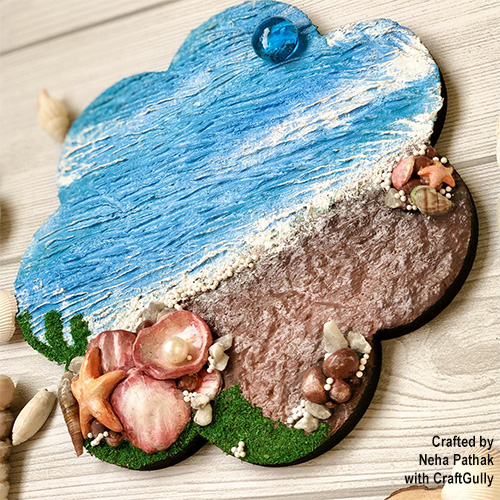 Once it dried completely, I applied Creative Genie White Gesso on it.Then, I have used a combination of different Creative Genie chalk paints like Mocha, Crystal Pink, and White to paint the sand and summer sky. The colors Azure Blue and Aqua Splash were used to paint the sea, while the waves were created using the White chalk paint.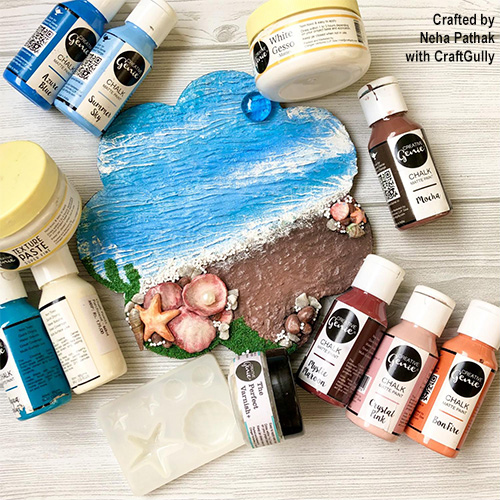 Then I used a silicone mould and epoxy compound to create seashells and starfish. I have also created a few stones with it. Once they dried, I randomly pasted on the shore, and painted them with Creative Genie chalk paints - Crystal Pink, White, Mystic Maroon, Bonfire, and Mocha.
I used the black chalk paint to create shadows. Using sawdust I created some greenery. Using a very tiny bit of White Gesso I highlighted a few areas, and lastly applied the The Perfect Craft Varnish+ from Creative Genie for the final coat.
You can just add a hoop at the back of the base to hang it or simply apply double-sided tape to paste it wherever you want!!
Materials Used: