Quilled Bezel Earrings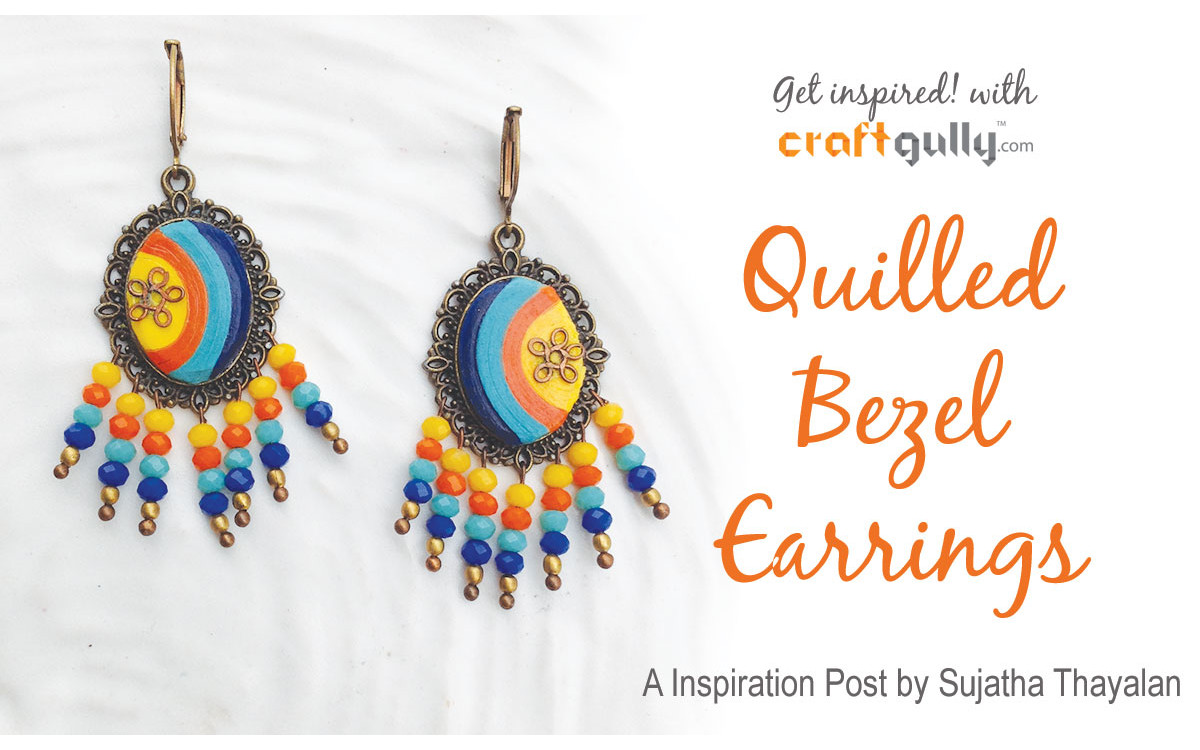 Hello there!
I am here today to inspire you with a pair of quilled earrings with a twist! Trust me it's paper quilled!!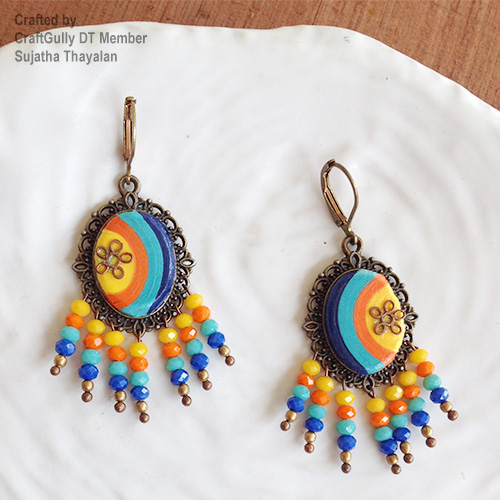 I started by sticking quilling paper strips. I took 2 of each color like in the picture. Make a coil and stick them. I glued the entire piece with glue and water mix. Let it dry.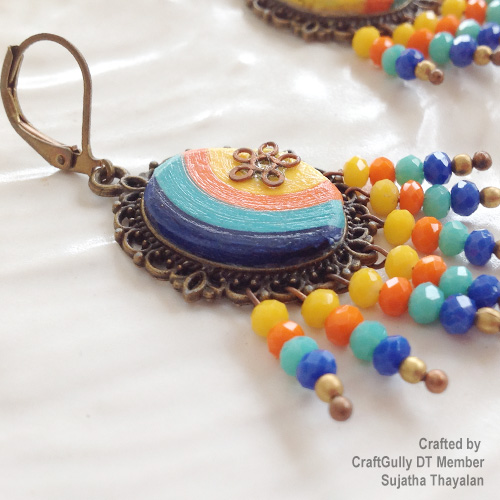 Cut out in the shape of the bezel and stick inside the bezel.
Apply two coats of perfect glaze leaving it to dry between coats. I added beads and jewellery findings. And that's it! Your beautiful pair of paper quilled earrings on bezels are ready!!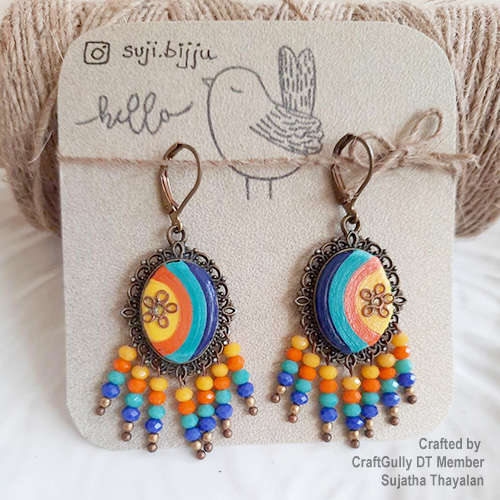 Materials used:
Hope this inspires you to try and create this pair of earrings..Do try and let us know!
Much love
- DT Sujatha